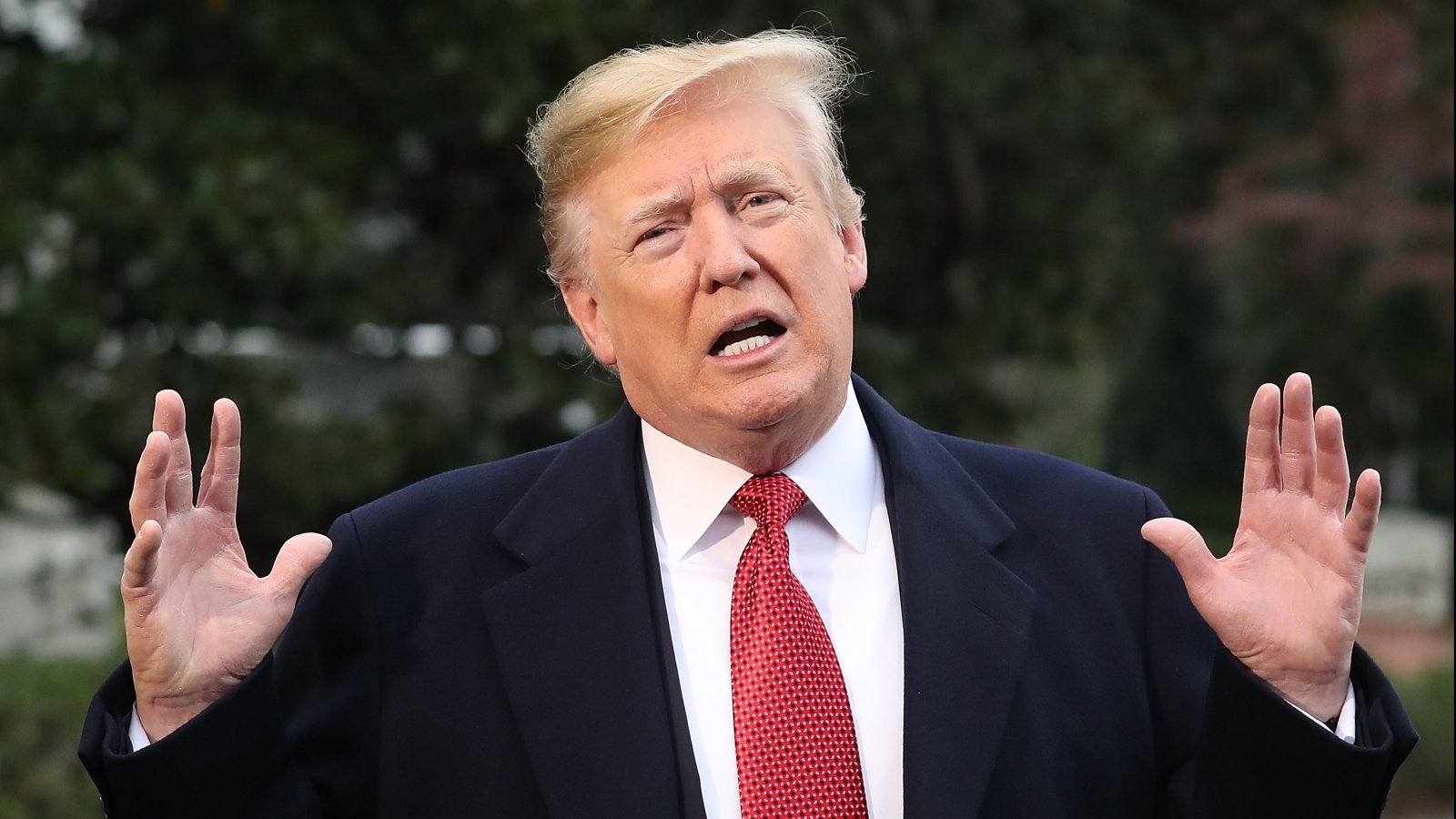 UPDATE: Six House committee chairs have set an April 2 deadline for Barr to submit the full Mueller report to Congress. 
In a three-page letter to Barr, the lawmakers wrote that his summary of the Mueller report "is not sufficient for Congress."

(...)

The top House Democrats argued that providing the report "in complete and unredacted form," along with the underlying evidence and materials, would be fully consistent with the Department of Justice's practice and precedent with Congress.

"To the extent that you believe applicable law limits your ability to comply, we urge you to begin the process of consultation with us immediately in order to establish shared parameters for resolving those issues without delay," they wrote.

The letter was signed by House Judiciary Committee Chairman Jerry Nadler, D-N.Y., House Oversight Committee Chairman Elijah Cummings, D-Md., House Intelligence Committee Chairman Adam Schiff, D-Calif., House Financial Services Committee Chairwoman Maxine Waters, D-Calif., Ways and Means Committee Chairman Richard Neal, D-Mass., and House Foreign Affairs Chairman Eliot Engel, D-N.Y.

"All I'm interested in is for them to release the full report, the full Mueller report," Speaker Nancy Pelosi, D-Calif., told reporters Monday night at the Capitol.
House committee chairs demand full Mueller report by April 2 deadline (NBC News)
---
Democratic lawmakers, unsatisfied by the lack of information in Attorney General William Barr's four-page summary letter issued Sunday, are demanding to see Special Counsel Robert Mueller's full final report.
House Intelligence Chairman Adam Schiff (D-CA), Judiciary Chairman Jerrold Nadler (D-NY), and Oversight Chairman Elijah Cummings (D-MD) issued a joint statement explaining why Barr's quick assessment not to charge the president needs further examination:
Far from the 'total exoneration' claimed by the President, the Mueller report expressly does not exonerate the President.  Instead, it 'sets out evidence on both sides of the question' of obstruction—including the evidence that President Trump attempted to obstruct justice.  

"It is unacceptable that, after Special Counsel Mueller spent 22 months meticulously uncovering this evidence, Attorney General Barr made a decision not to charge the President in under 48 hours.  The Attorney General did so without even interviewing the President.  His unsolicited, open memorandum to the Department of Justice, suggesting that the obstruction investigation was 'fatally misconceived,' calls into question his objectivity on this point in particular.

(...)

"The only information the Congress and the American people have received regarding this investigation is the Attorney General's own work product.  The Special Counsel's Report should be allowed to speak for itself, and Congress must have the opportunity to evaluate the underlying evidence. 

"These shortcomings in today's letter are the very reason our nation has a system of separation of powers.  We cannot simply rely on what may be a partisan interpretation of facts uncovered during the course of a 22-month review of possible wrongdoing by the President. 

"The American people deserve to see the facts and judge the President's actions for themselves.
The House Intelligence Committee may call Mueller to testify.
"The American people deserve to see it especially when Attorney General Barr quotes Mueller saying that the office cannot exonerate president when it comes to obstruction of justice," [Rep. Raja Krishnamoorthi (D-IL)] said. "We're focused on the question of how do we prevent what happened in 2016 from ever happening again?"

Beyond demanding access to the report, Krishnamoorthi said the committee is focused on getting an understanding of what counterintelligence information Mueller received during the course of his two-year probe into Russian meddling in the 2016 election.

"Our mission is far broader than what Mueller was looking at," he said. "We have to look at counterintelligence issues. That's part of why where're bringing [Felix] Sater in next week."
Sater will testify before the Judiciary committee Thursday. His planned Wednesday testimony before the House Intelligence Committee has been postponed. 
Chairman Nadler says Congress' investigations of the president and potential criminal conduct will continue:
"We're going to move forward with our investigation into obstruction of justice, abuses of power, corruption, to defend the rule of law, which is our job," Mr. Nadler told reporters in New York ... "It's a broader mandate than the special prosecutor has. His mandate is only for crimes."

Mr. Nadler said he rejected Mr. Trump's claim of vindication, and zeroed in on Mr. Barr, whom he described as having prejudged the matter of obstruction.

"He auditioned for his job by writing a 19-page memorandum giving a very extreme view of obstruction of justice in presidential power and saying basically no president can commit obstruction of justice," Mr. Nadler said, referring to a memo Mr. Barr wrote in June 2018 about executive authority. Mr. Nadler pledged to use every tool at his disposal to gain access to the full report and evidence — the public release of which Mr. Barr said Sunday raised challenges given grand jury and other sensitive information.
Senate Judiciary Committee Chairman Lindsey Graham (R-SC) says Barr has agreed to testify.
"I told him I'd like him to come before the committee, he said he'd be glad to come, just give him some time to figure out, you know, as soon as possible, but thoroughly vet the report and make sure we don't compromise anybody's security," Graham told reporters on Monday afternoon.

Graham added that Barr told him he would be speaking with Mueller about what should and should not be released publicly from the report, which the special counsel handed over to the Department of Justice late last week.
In the meantime, the FBI intends to brief the Gang of 8 on Mueller's counterintelligence findings, but nothing has been scheduled yet. 
The FBI opened a counterintelligence investigation into President Donald Trump, and the letter sent to Congress on Sunday by Attorney General William Barr about the Mueller probe is silent on the question of whether investigators found that Trump or anyone around him might be compromised or influenced by Russia.

The officials said they expect the FBI to brief the so-called Gang of 8 — the leaders of the House and the Senate and the chairmen and ranking members of the intelligence committees — in closed session.

No briefing has been scheduled, a third U.S. official familiar with the matter said, but one of the officials said it could happen within the next 30 to 60 days.
Graham: Barr says he'll testify before Judiciary Committee (The Hill)
Joint Statement of Judiciary Chair Nadler, Intelligence Chair Schiff and Oversight Chair Cummings (press release)
House Intel Committee Considers Calling Mueller (Daily Beast)
No Impeachment in View, but Democrats Push On With Investigations of Trump (NYT)
FBI expected to brief House and Senate 'Gang of 8' on Mueller's counterintel findings (NBC News)
House Intel postpones interview with Felix Sater after Mueller findings (Politico)