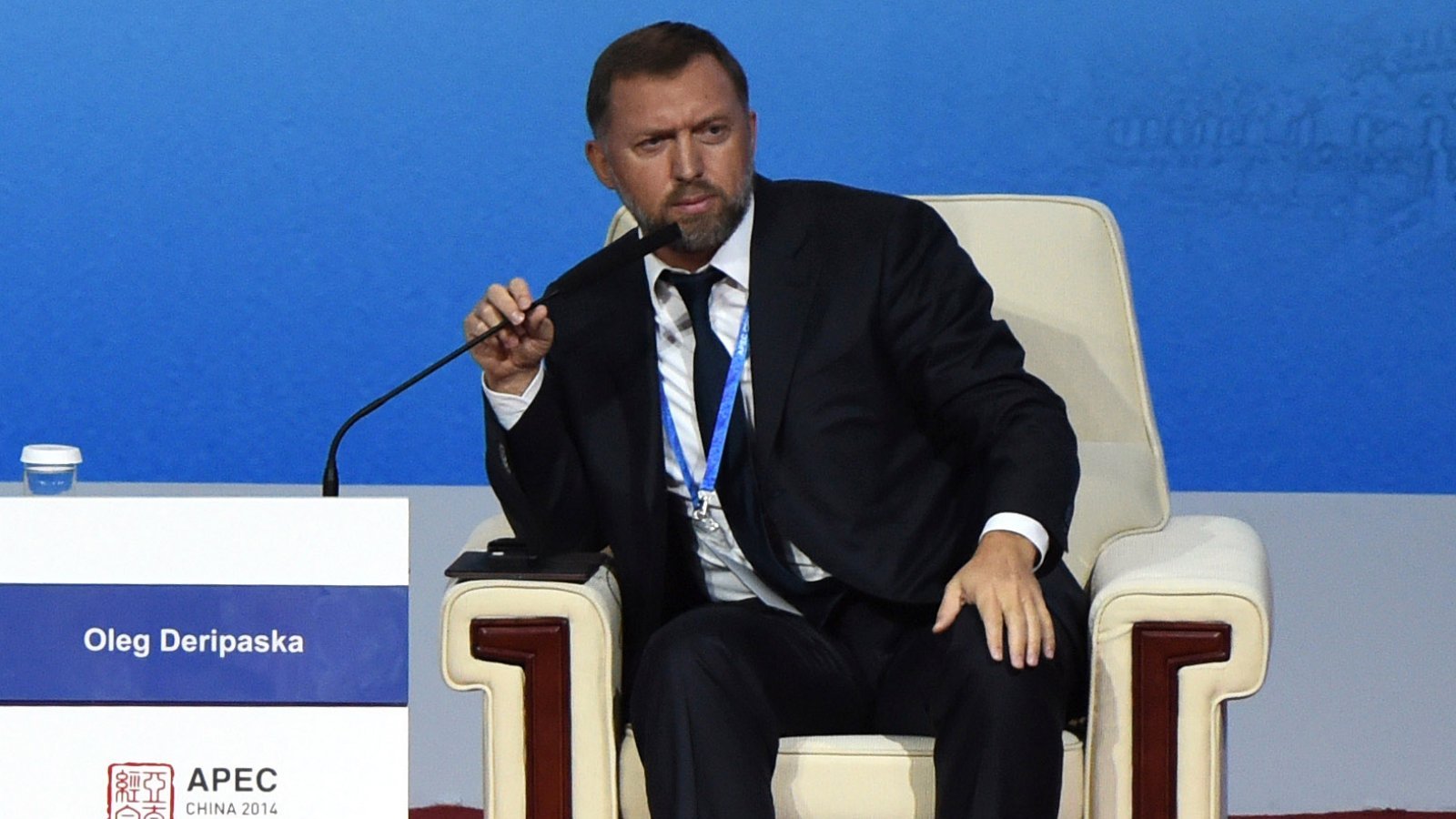 Oleg Deripaska, the Russian oligarch connected both to Vladimir Putin and Paul Manafort, is suing the U.S. Treasury Department and Secretary Steven Mnuchin, claiming sanctions against him are unfair and unfounded. 
After much stalling, the Trump administration issued sanctions against Deripaska and six other Russian billionaires in April 2018 as punishment for Russia's ongoing worldwide aggression. Deripaska's lawsuit claims his net worth has dropped $7.5 billion since then. 
In his complaint, the magnate said he is "the latest victim" of "political infighting and ongoing reaction to Russia's purported interference" with the 2016 U.S. presidential election.

(...)

"I have filed a civil complaint against Treasury and OFAC to clear my name and remove the sanctions that have been arbitrarily imposed on me for political reasons," Deripaska said in an Instagram post. "This is about simple justice."

U.S. government sanctions have resulted in "the utter devastation of Deripaska's wealth, reputation and economic livelihood," according to the complaint. "Deripaska has been effectively shut out from the international business community and the global financial system."
Treasury lifted sanctions on Deripaska's companies in January, in spite of considerable congressional objection. 
Deripaska was the largest stakeholder in Rusal, the world's second-largest aluminum producer. The sanctions against him roiled the global market for the metal amid concerns that a supply squeeze would develop as consumers realized they couldn't buy aluminum from the Russian company.

Aluminum prices surged to a seven-year high as companies scrambled to find alternative supplies. The market soon stabilized as Treasury extended the deadline for companies to wind down dealings with the aluminum producer. By January, Treasury announced it would formally remove sanctions on Rusal as part of an agreement with Deripaska to hand over control of his company to individuals selected by the U.S.

Treasury's actions were arbitrary and capricious, Deripaska claims, and violated the Administrative Procedures Act. He asked the court to intervene, seeking an order to bar the agency from referring to him as an oligarch. He also asked the court to order his removal from executive orders imposing the sanctions and the so-called Specially Designated Nationals and Blocked Persons List administered by OFAC.

(...)

"Deripaska has been investigated for money laundering and has been accused of threatening the lives of business rivals, illegally wiretapping a government official and taking part in extortion and racketeering," Treasury said. "There are allegations that Deripaska bribed a government official, ordered the murder of a businessman, and had links to a Russian organized crime group."

Last year, Deripaska said the allegations were "groundless, ridiculous and absurd." ... 
Deripaska Sues Over U.S. Sanctions, Claims $7.5 Billion Loss (Bloomberg Politics)