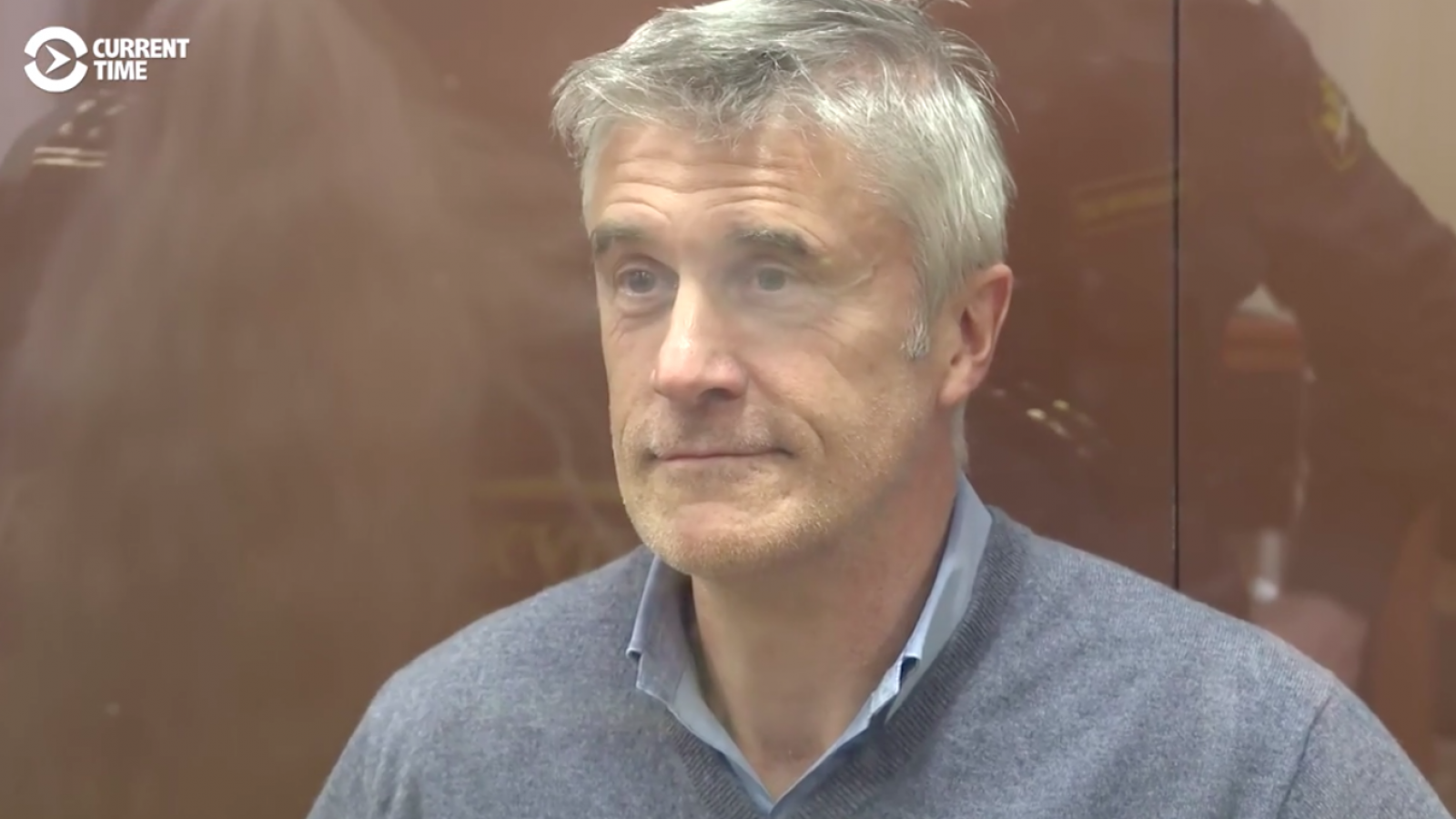 Russian officials have detained another American citizen and will keep him in custody for at least three more days. 
Unlike Paul Whelan, who was arrested and accused of espionage while traveling in Moscow, Michael Calvey lives in Russia and is the well-known founder of the nation's largest independent private investment firm. He is being accused of fraud. 
Moscow's Basmanny district court on February 15 said it had extended Calvey's custody by 72 hours and accepted a request by his lawyers to reschedule a hearing into the accusations so they could have more time to provide documents supporting the financier.

"The detention has been extended for 72 hours. The meeting is postponed until 13:00 Moscow time on February 16," Judge Artur Karpov said in reading the ruling.

Calvey was present for the custody hearing and said he was willing to cooperate and wouldn't "hide" from the investigation and the court.

"I agree to any house-arrest conditions," the lawyer said in a statement on Calvey's behalf, which also asked the court not to take him into custody.
Calvey, the founder of Baring Vostok, which says it has committed capital of over $3.7 billion, was arrested along with six of his business partners on Thursday. Western executives operating at the top of the Russian business world are rare, but Calvey was known as a "good American" who was always loyal to Moscow. 

Calvey speaks fluent Russian and has often told journalists and friends that he was "emotionally attached" to Russia. He claimed that Western journalists are often biased against Russian authorities, not talking enough about the improvements the country had achieved since the thuggish 1990s.

(...)

He does, however, serve as a director of the advisory board at the Atlantic Council, an American think tank that has been critical of Vladimir Putin's Russia. 

After being taken into custody, the investor is said to be suspected of embezzling $37 million from Russia's Vostochny Bank. If he is charged, he would be facing up to 10 years in prison.
WaPo:
It wasn't clear whether political motivations also played a role in Calvey's detention. He wasn't known as a vocal critic of the government. In a sign of the significance of the case, two of the most prominent figures in Russian finance — the heads of the country's sovereign-wealth fund and of its biggest bank — both spoke out in support of the U.S. investor on Friday. 

(...)

Herman Gref, chief executive of state-owned Sberbank, said that he knew Calvey as a decent person and that he hoped his detention would turn out to stem from a misunderstanding. Kirill Dmitriev, head of Russia's $10 billion sovereign wealth fund and also a close Putin ally, issued a statement describing Calvey as "committed to the highest ethical standards accepted in the investment community."
"The arrest of Mike Calvey in Moscow should be the final straw; Russia is an entirely corrupt and uninvestable country. Of all the people I knew in Moscow, Mike played by their rules, kept his head down and never criticized the government," [Bill Browder] said on Twitter.

Gennady Gudkov, an opposition leader, agreed that this would be a heavy blow to an economy in need of inward investment. "Billions of dollars run out of Russia every month and looking at what they are doing to Calvey, nobody would want to invest in our country," he told The Daily Beast.

(...)

"I am not sure if Calvey is guilty or not, but I am pretty sure that the Kremlin is not thinking enough of the country's future," Gudkov added. "If they did, they would have realized that Calvey's arrest would scare all Western investors away."

(...)

[Calvey] is extremely well connected in Russian business circles. Two decades ago, his company was one of the first to invest in Russian giants like PJSC VimpelCom, a telecommunications company; Yandex technology company; Caspian Gas Corp.; and dozens of other successful Russian business enterprises.
WaPo:
The State Department said it was "aware that a U.S citizen" had been arrested, but did not release any specific information on the case. The Kremlin said Russian President Vladi­mir Putin hadn't been aware of the case against Calvey. 
The Top U.S. Investor in Russia, Michael John Calvey, Seized as Putin's Regime Turns on 'Good American' (Daily Beast)
Russia detains prominent U.S. investor based in Moscow on fraud charges (WaPo)
Moscow Court Extends Custody Of American Financier Accused Of Fraud (RFERL.org)