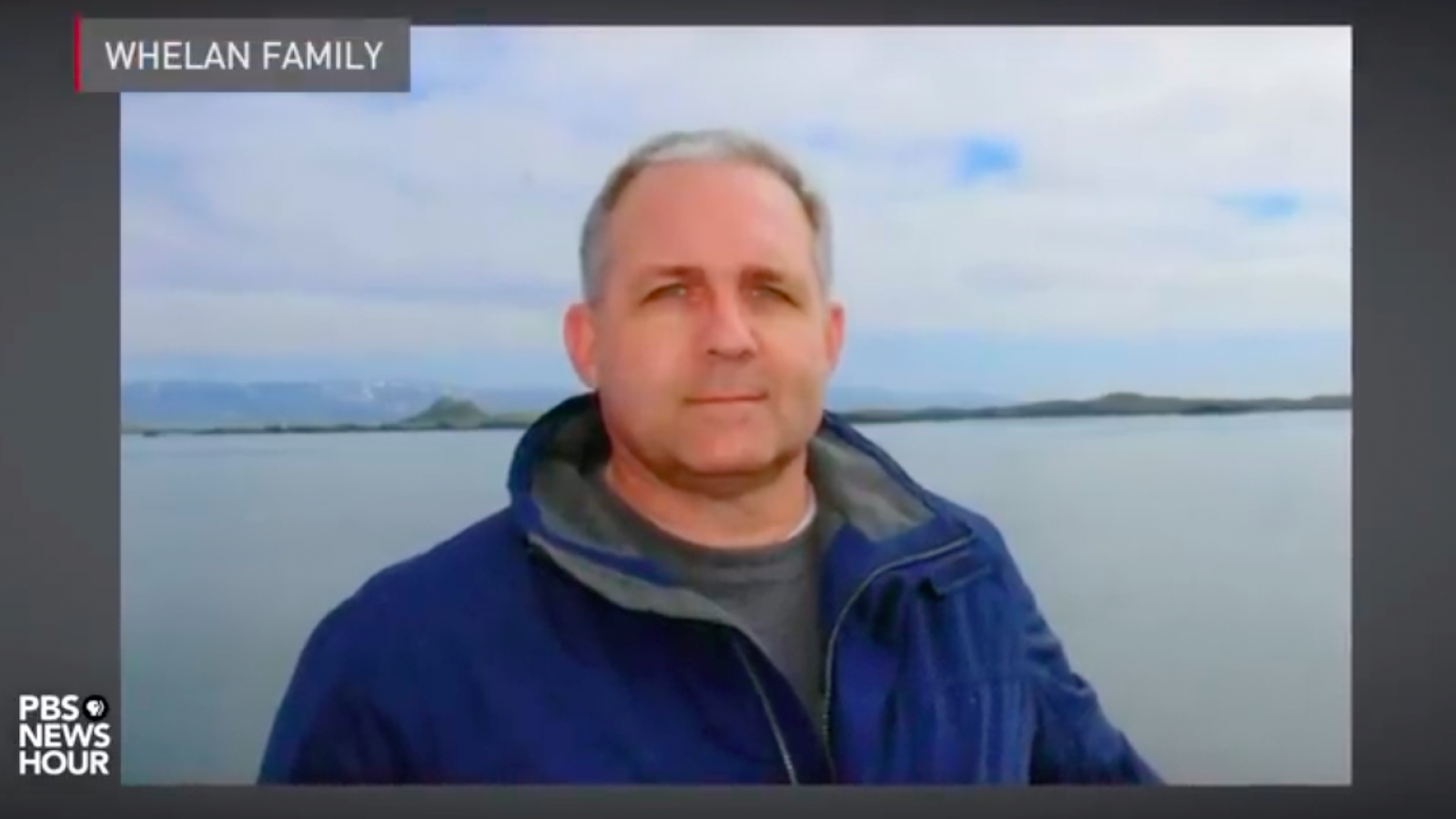 Paul Whelan, the U.S. citizen detained in Moscow on charges of espionage, also holds passports from Canada, Ireland, and Britain, and British officials are warning Russia not to use Whelan as leverage. 
... Whelan, who is thought to be facing 20 years in a Russian prison if convicted, was initially thought to be American, but was revealed to be a dual national on Thursday evening. The UK Foreign Office said: "Our staff have requested consular access to a British man detained in Russia after receiving a request for assistance from him."
Whelan also carried passports from Canada, where he was born, as well as from Britain and Ireland. Whelan obtained the two European passports through family lineage.

(...)

A person familiar with Whelan's case said he has a total of four passports. "He collected them as a game. There was an ongoing competition with his sister to see who could get the most," the person said, who spoke on the condition of anonymity due to the sensitivity surrounding the situation. 
"Individuals should not be used as pawns of diplomatic leverage," British foreign minister Jeremy Hunt said. 

"We are extremely worried about Paul Whelan. We have offered consular assistance," Hunt said. "The U.S. are leading on this because he is a British and American citizen." 

Official sources familiar with U.S. and British intelligence told Reuters on Friday that they were unaware of any possible connections between Whelan and any U.S. or British agency.

(...)

The FSB has opened a criminal case against Whelan but given no details of his alleged activities ... 

(...)

David Hoffman, a former CIA Moscow station chief, said it was "possible, even likely," that Russia had detained Whelan to set up an exchange for [Maria] Butina. 

Dmitry Novikov, a first deputy head of the international affairs committee in Russia's lower house of parliament, commenting on a possible swap, said Russian intelligence first needed to finish their investigations. "Then we'll see," Interfax news agency quoted him as saying.

Whelan's British citizenship introduces a new political dimension. Relations between London and Moscow have been toxic since the poisoning of former Russian spy Sergei Skripal and his daughter in the English city of Salisbury in March last year. 

(...)

RTE, Ireland's national broadcaster, reported that Whelan also holds an Irish passport, and that the country's Department of Foreign Affairs said the Irish embassy in Moscow had requested consular access to one of its citizens detained in Russia who had requested assistance.
At the same time, more details of Whelan's criminal history are emerging. The Marine Corps found him "guilty of attempting to steal more than $10,000 worth of currency from the U.S. government while deployed to Iraq in 2006 and bouncing nearly $6,000 worth of checks around the same time."
Whelan served as an administrative chief during in the Marines — a job akin to office management that would have given him access to certain sensitive systems, likely including those the service uses to issue orders and hand out awards. 

In addition to convicting him of attempted larceny and bouncing checks, the Marine Corps also found Whelan guilty of falsely using another person's social security number to sign in the online training system Marines access to complete courses that can advance their rank and pay. The record of conviction says Whelan "proctored" an account on the system without permission. 

(...)

The special court-martial also found him guilty of willfully failing to report his leave on three occasions and going absent from his unit twice, in one case for two days. 

The court knocked him down two pay grades, restricted him to places of lodging, eating and worship for 60 days and discharged him from the Marine Corps for bad conduct. He appealed the ruling but the service upheld the conviction. 

(...)

Whelan's financial problems potentially would have made him a prime target for Russian intelligence services. 

All intelligence services routinely look for people in financial distress who they might recruit or blackmail. An active duty Marine traveling in Russia would have quickly caught the attention of Russian intelligence services, said Dan Hoffman, a former CIA officer who served as the chief of station in Moscow. 

Hoffman emphasized that he had no knowledge of whether Whelan was recruited or approached. He said that from the moment Whelan set foot in Russia, he was likely monitored, and that the intelligence services would have developed a profile of his comings and goings, and potentially his communications ... 

(...)

The Russian government would have already known a lot about Whelan before his arrest in December, Hoffman added. "None of this was by chance. This was a chess game." 
Britain cautions Russia not to use detained ex-U.S. Marine as pawn (Reuters)
Ex-US marine accused of spying in Russia is British citizen (The Guardian)
American detained by Russia was convicted of trying to steal thousands of dollars while deployed to Iraq as a Marine (WaPo)