Chief Executive, Sberbank/Putin Ally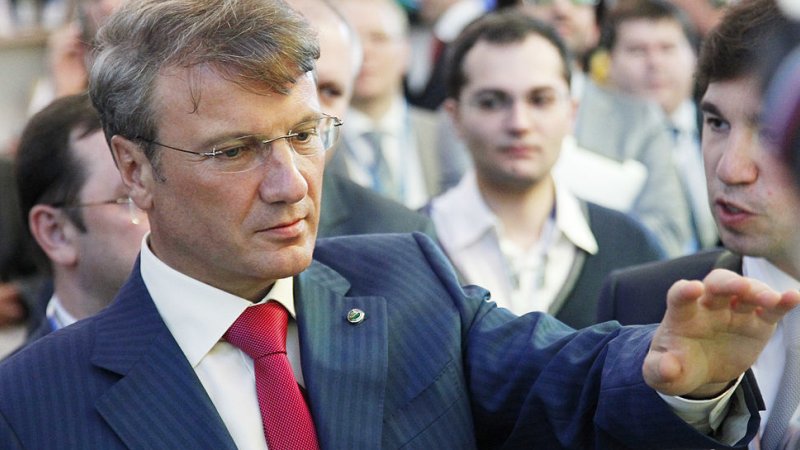 Herman (German) Gref is the chief executive at Sberbank, Russia's largest bank, and a longtime ally of Vladimir Putin. Sberbank's subsidiaries have been under U.S. sanctions since Russia invaded Ukraine in 2014.
Prior to taking the post in 2007, Gref served seven years as Russia's Minister of Economics and Trade. In a 2012 profile, Reuters describes Gref as being "super-fit," critical of employees who let themselves go, and only allowing people to leave work early to workout at the gym. Gref has known Putin since the 1990s when the two men met working at City Hall in St. Petersburg.
Putin made Gref his economy minister in 2000, and "[u]nder the so-called Gref Plan, the government cut income tax to a flat rate of 13 percent and reformed Soviet-era laws banning private land ownership." Gref also led Russia's extremely long but ultimately successful bid to join the World Trade Organization.
When Donald Trump traveled to Moscow for the Miss Universe pageant in November 2013, Gref and Aras Agalarov, the real estate mogul hosting the pageant, co-organized a two hour dinner at Nobu, which Agalarov owns and closed for the event, for Trump to meet "more than a dozen of Russia's top businessmen." Sberbank was an official pageant sponsor, and many of the executives at the gathering were from the bank. After returning to New York, Trump gave an interview to Real Estate Weekly in which he stated, "The Russian market is attracted to me. Almost all of the oligarchs were in the room."
In February 2016, Putin selected Sergei Gorkov, a Gref deputy, to head up the VEB, Russia's state-owned bank that acts as a slush fund for the president and his pet projects. At the request of Russian Ambassador Sergey Kislyak, Jared Kushner met with Gorkov at Trump Tower on December 13, 2016 after which the two parties gave conflicting accounts of why they connected.