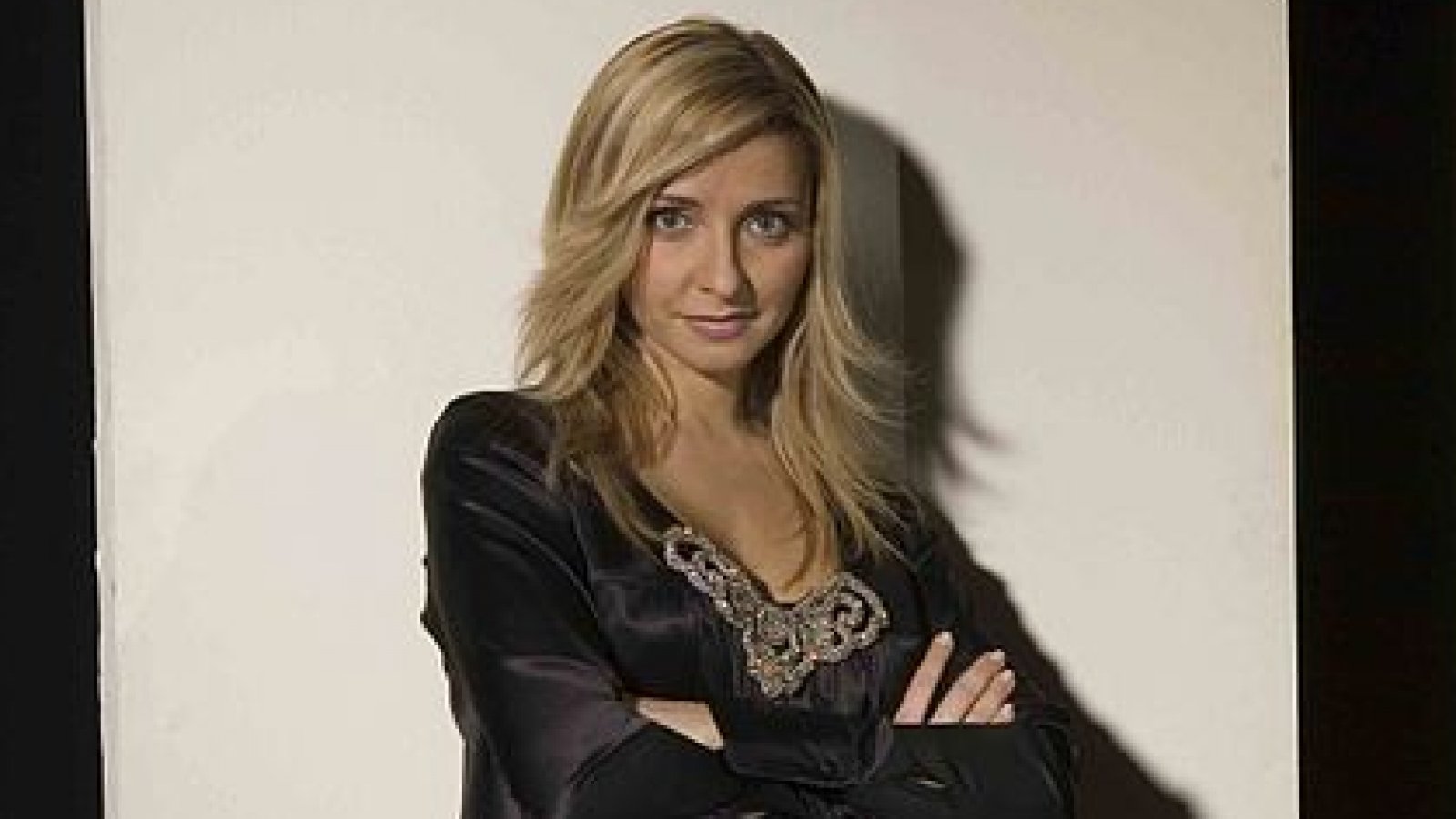 The Guardian reports Vladimir Putin's spokesman's wife, Tatiana Navka, may have an outstanding U.S. tax debt after misrepresenting her marital status and failing to disclose certain foreign assets. She is a former Olympic ice dancer who lived in the U.S. from 2006 until 2015 when she returned to Russia and married Dmitry Peskov. 
Navka moved to the US in the 1990s with her then husband and coach Alexander Zhulin. The couple based themselves in New Jersey and bought several properties there and in neighbouring New York.

In 2004, they purchased a loft apartment in Donald Trump's "Trump Parc" complex beside Central Park in Manhattan. The following year, they bought a two-bedroom apartment in The Milan, a luxury block on Second Avenue.

(...)

Records indicate that between 2006 and 2013, Navka and Zhulin paid only $1,168 in federal taxes to the US on a combined income – spanning wages, business profits, rental property revenue and gains from property sales – of $3.4m. While some of the income was taxed in Russia instead, they also reduced their US bills with tax credits and generous write-offs legally available to landlords.

In July 2009, Navka and Zhulin announced that they had separated. In 2010, Zhulin confirmed the split. Their divorce took place that July at Moscow's Khamovnichesky district court.

Yet tax records appear to suggest they continued to file US tax returns as a married couple for several more years ... 

The pair appear to have continued filing tax returns as if they were married until at least 2013, and appeared to make use of child tax credits and tax-free allowances for rental properties at the higher rates offered to married couples.

(...)

Navka and Zhulin also declared to the IRS in 2009 that they had sold a house they owned in New Jersey that year for $1.2m ... 

Yet records from local authorities suggest that the couple did not actually sell the property, and continued to own it until it was finally repossessed by their bank on 4 January this year.

Court filings in the repossession case said that by then, Navka and Zhulin owed more than $128,000 for a decade's unpaid property taxes, in addition to a $1.3m mortgage, and $120,000 in utility bills, insurance premiums and other charges.

Navka appears to have grown increasingly worried about her US tax situation. In February 2016, she hired a Russian-speaking accountant based in New York, Ilya Bykov, to review her tax status and to sell her Manhattan flat.

Bykov's clients include Aras Agalarov, the Azeri-Russian property tycoon who hosted Donald Trump during his 2013 visit to Moscow for the Miss Universe contest. 

(...)

... But in June 2016 Nakva fell out with Bykov. She was unhappy with his revised sale price of $2m and pulled out of a deal with two buyers. Bykov urged her to accept a quick offer and warned authorities might "seize the property" as part of a claim against her for back taxes, documents show.

He also said her apparent failure to declare foreign bank accounts on time could be a "serious violation".

(...)

... Navka told the IRS her "gross" or global income for 2015 was $81,341, derived from her Russia-based company, OOO Eventica.

(...)

The earnings Navka reported to the US for 2015 appear out of step with those she declared in Russia that year ... 

According to an official website, Navka earned $1.4m in all of 2015.
Full story: Revealed: wife of Putin's spokesman faces questions over US tax affairs (The Guardian)