Billionaire Real Estate Developer/Trump Friend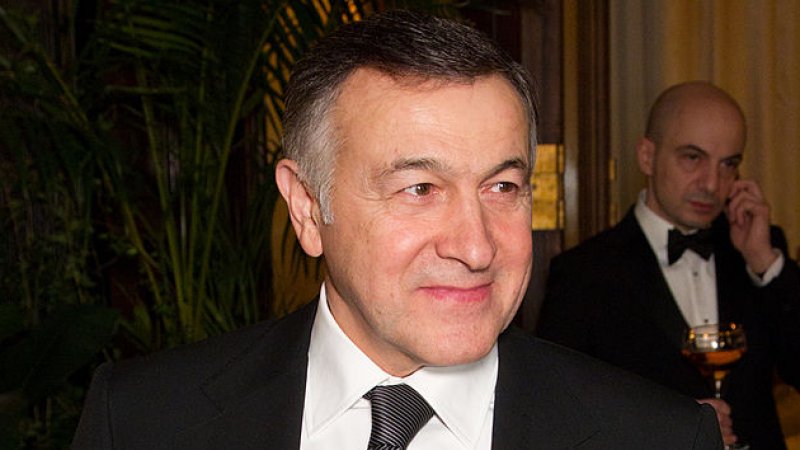 Aras Agalarov is an Azerbaijani-Russian billionaire real estate developer who sometimes is called the "Trump of Russia." He founded the Crocus Group in 1989 and first made money building housing developments and Moscow's first luxury shopping mall. His foray into expensive state-funded projects started when the Kremlin chose him to build the $1.2 billion Far Eastern Federal University campus. When it was completed in 2012, Putin personally presented Agalarov with the Order of Honor, and soon after, Crocus Group started receiving even more lucrative government-sponsored development opportunities.
Aras and his son Emin, a pop singer who also works with his father, met Donald Trump in Las Vegas in 2013 and struck a deal to bring Trump's Miss Universe pageant to the family's Crocus City Hall for $20 million.  Aras Agalarov personally arranged for Trump to meet with Vladimir Putin during his trip to Moscow for the pageant in November, but the Russian president cancelled at the last minute, sending a gift and warm note instead.
After the weekend ended, Trump tweeted what a good time he had and mentioned collaborating with the Agalarovs to build Trump Tower Moscow. Emin told Forbes in February 2017 that had Trump not run for president, the joint construction project likely already would have been underway.
In an email exchange with Donald Trump Jr. offering to set up a meeting with a Russian government lawyer, Emin's publicist, Rob Goldstone, mentioned the elder Agalarov. He explained Aras met with the Crown prosecutor of Russia who offered to provide information damaging to the Clinton campaign and that sharing this information was "part of Russia and its government's support for Mr. Trump – helped along by Aras and Emin."
Aras has denied knowing both Donald Trump Jr. and Rob Goldstone, and the former may be true, but a video taken at a dinner in Las Vegas on June 15, 2013 shows Goldstone seated next to Emin and diagonal from Aras who is sitting across from now-president Trump.