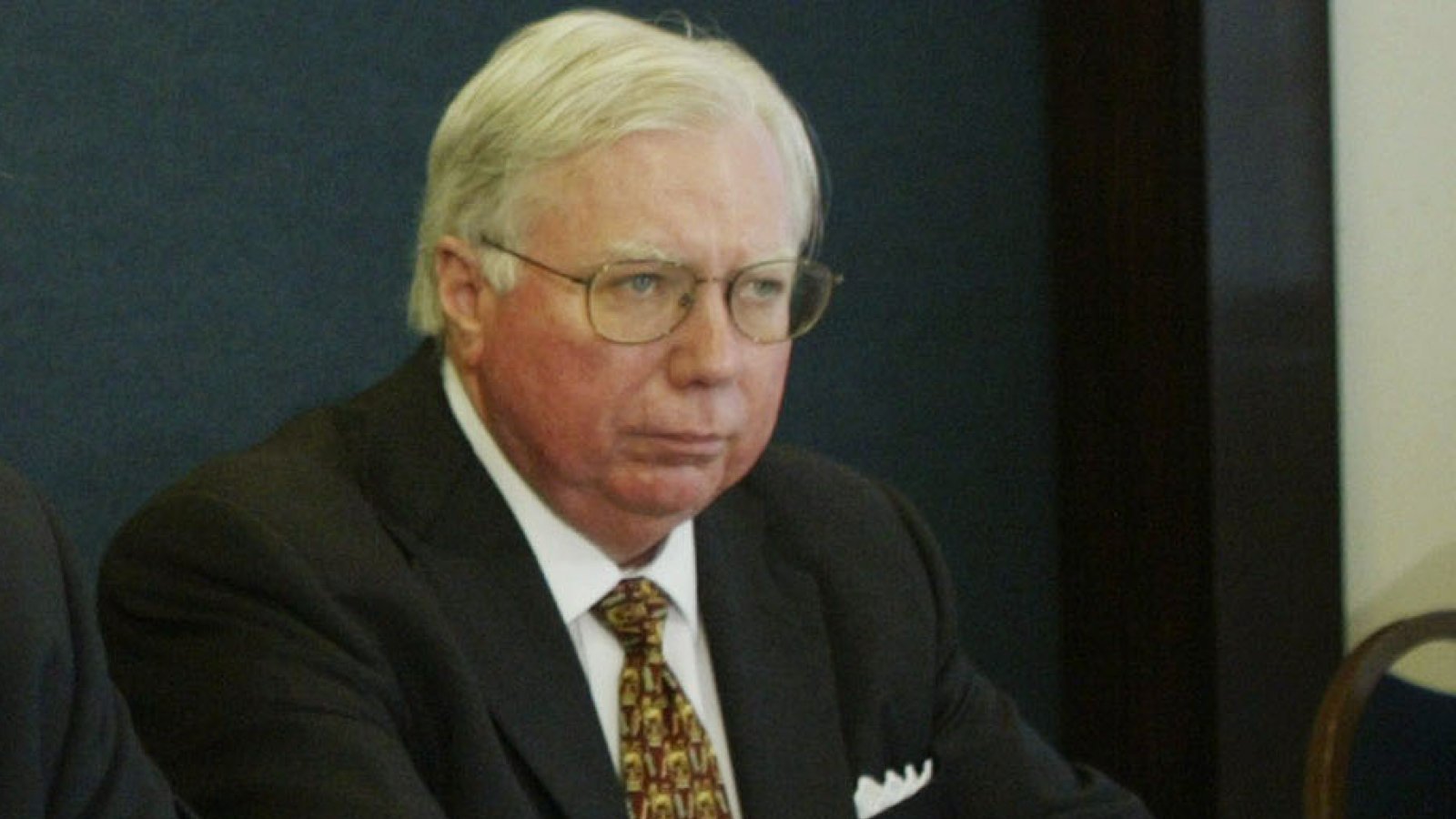 The lawyer for far-right conspiracy theorist and Roger Stone associate Jerome Corsi admits Special Counsel Robert Mueller is investigating his client but now thinks he, ultimately, won't issue an indictment. 
CNN:
The attorney, Larry Klayman, spoke at a federal courthouse in Washington after another client of his, Corsi's stepson Andrew Stettner, testified to the grand jury run by special counsel Robert Mueller.

Stettner's testimony was "brief," Klayman said. Stettner's questioning in front of the grand jury focused on what Corsi has previously outlined, Klayman said -- that investigators were interested in a direction Stettner received from Corsi to scrub a computer. 

Klayman added that no documents had been deleted, and Corsi has maintained he wanted to recycle the computer rather than hide information.

(...)

The grand jury did not ask on Thursday morning about Roger Stone, Klayman said. Stone has long been considered a target of the special counsel's investigation into Russian interference in the 2016 presidential election. He spoke often with Corsi in 2016, including when he allegedly directed Corsi to reach out to Julian Assange about damaging Democratic emails stolen by Russian hackers. 

Corsi said he previously turned down a deal with the prosecutors in which he would have admitted to lying about his contact with Stone. Stone and Corsi have not been charged with any crimes.
Stone, meanwhile, still is waiting to find out what Special Counsel Robert Mueller plans to do with all the information he has collected from friends and associates of Trump's longtime political advisor.
CNN:
During the 2016 election, he traded private messages with Guccifer 2.0, an online front for Russian intelligence services. Before Clinton campaign chairman John Podesta's hacked emails were released, Stone predicted trouble was ahead for "the Podesta's" (which Stone insists was a reference to John and his lobbyist brother Tony Podesta). Stone even bragged about being in touch with WikiLeaks founder Julian Assange, whose platform helped disseminate the information the Russians had stolen, according to US intelligence.

Stone has said publicly that he expects to be indicted and he believes he's been under surveillance since 2016. He beefed up his legal team. He proclaimed his innocence as more than a dozen of his associates were interviewed by Mueller's team or appeared before the grand jury.

(...)

"There was a time when Roger didn't make plans on Fridays," [Michael] Caputo added, referring to the day of the week when Mueller's grand jury tends to meet and deliver indictments. But Stone is back to spending Friday evenings with his family at his favorite New Haven-style pizza joint, Caputo said.

(...)

In the meantime, Stone intends to keep up his fight in the court of public opinion.

"He's always said, 'Let no negative go unanswered,'" Caputo said. "That's what he has always told all of his clients."

Stone has been taking his own advice, making his case on right-wing platforms, cable news outlets and the social media sites that haven't suspended his accounts (you won't find him on Twitter, which suspended him in 2017).

"He always compares himself to what happened to Paul Manafort," Caputo said, referring to Trump's former campaign chairman and Stone's former business partner in the 1980s. Manafort was convicted at trial on eight counts of financial crimes and is sitting in a Virginia jail cell.

"Paul, who remained silent in the face of accusations, watched as his public persona was smashed to smithereens," Caputo said, adding that Stone "wakes up every day ready to fight."

Stone's prolonged role in the Mueller investigation and the accompanying media coverage have -- by Stone's account -- made him more famous than ever before.

"When I go in public, you guys have done a great job of driving my name ID," Stone said. "They always break down about 50-50. Half the people want to take a selfie and shake my hand, the other half want to tell me to go f--- myself. It is still better to be infamous than never be famous at all."
Jerome Corsi's attorney does not think he will be indicted, but says clear Corsi being investigated (CNN)
As Stone waits for Mueller, he's back to going out for pizza on Fridays (CNN)