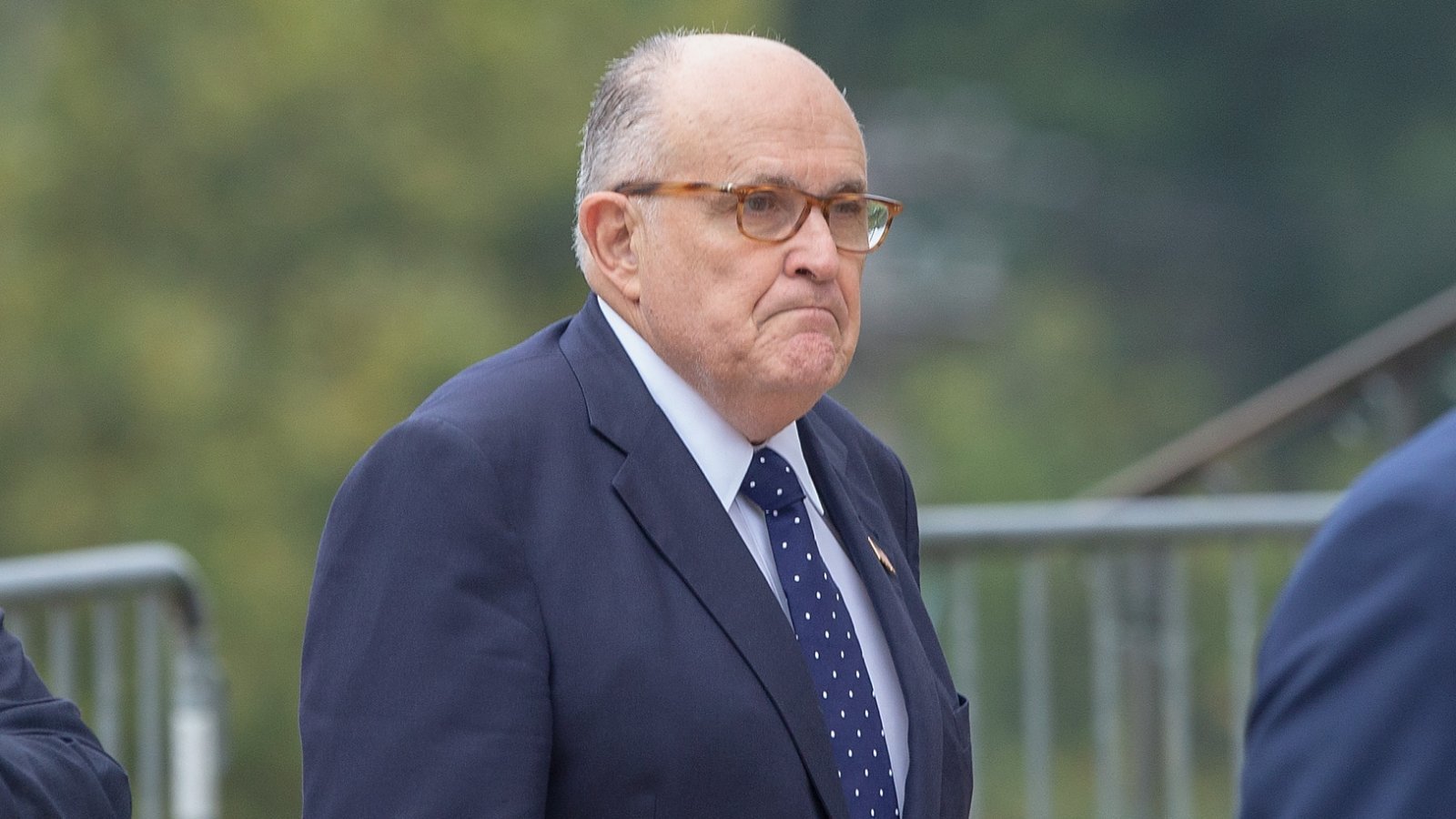 A day after saying Donald Trump possibly was pursuing a Trump Tower Moscow deal throughout the 2016 presidential campaign, Rudy Giuliani is attempting to clean up the mess he may have made. 
CNN's crime and justice reporter:

ABC News senior editorial producer:

Giuliani also is trying to walk back his admission Trump may have spoken with Michael Cohen about what he planned to tell Congress about the Moscow deal. 
The former New York mayor, who serves as Trump's top lawyer in Robert Mueller's Russia investigation, said he had confirmed the matter with previous members of the President's legal team, including ex-lead counsel John Dowd.

"The President never spoke with Cohen about the congressional testimony," Giuliani told the Daily News.

However, Giuliani acknowledged Trump's legal team conversed with Cohen's lawyers — and possibly Cohen himself — before he went before the House and Senate intelligence committees in September 2017 and falsely testified that discussions to develop a Trump Tower in Moscow ended in January 2016.

"Anything that happened between the lawyers would have been part of the joint defense agreement," Giuliani said, claiming all parties involved believed at the time that Cohen's planned testimony was truthful.

(...)

Dowd, who stepped down as Trump's attorney in March, echoed Giuliani and said in a text message Monday that the President never spoke directly with Cohen before the testimony.

Dowd also said he never personally spoke with Cohen but wouldn't say whether he ever conversed with the former Trump fixer's attorneys.

(...)

Giuliani also sought to clarify Monday comments he made a day prior that discussions to develop Trump Tower Moscow may have continued all the way up until Trump's election.

"He doesn't remember whether they went on," Giuliani said, adding Trump's written answers to Mueller stated the discussions may have continued up until the election.

"We answered the question from the special counsel that way because it leaves him protected," Giuliani added.
The Kremlin now denies ever speaking with anyone connected to Trump about building Trump Tower Moscow. 
TASS: 
"No, the Kremlin did not hold talks with anyone at all about building the tower," [Russian Presidential Spokesman Dmitry Peskov] emphasized.

(...)

Putin's spokesman stated both earlier and on Monday that Cohen had, indeed, turned to the Kremlin administration with a request for assistance on the skyscraper construction project in Moscow. His request was sent to the publicly accessible e-mail of the Russian presidential administration.

According to Peskov, the Kremlin recommended that those sending this request turn to the representatives of the Russian construction business or take part in the St. Petersburg International Economic Forum to find investors.

"How do we know who kept this under control and what were the issues? Trump personally or someone else?" Peskov said.

"The Americans themselves and the US president personally are in a better position to judge," Peskov stressed.

On the sidelines of the G20 summit in Buenos Aires in December 2018, Peskov even showed journalists several letters from Cohen that had been sent to the publicly accessible e-mail. According to Peskov, the communication between Trump's representatives and the Kremlin was limited to just these several requests.
But Peskov's remarks contradict prosecutors' knowledge that someone from Putin's press secretary's office did communicate with Cohen during the campaign. 
Trump 'never spoke' with Michael Cohen about false testimony, Rudy Giuliani says in latest Moscow deal twist (NY Daily News)
Kremlin rejects reports of Moscow's involvement in Trump Tower project (TASS)