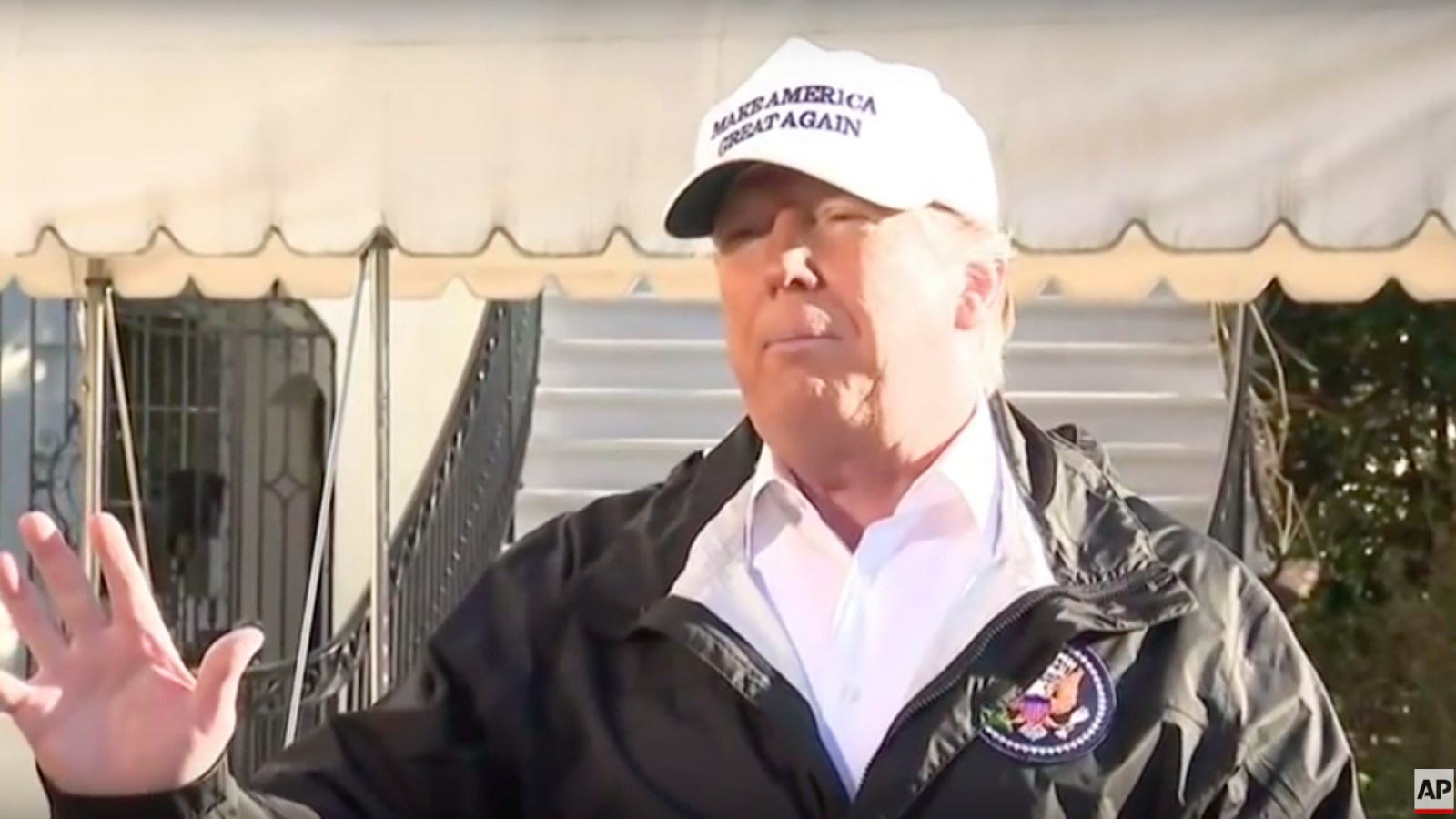 President Trump took questions from reporters this morning as he prepared to leave the White House to visit the U.S.-Mexico border in Texas. Most of the press wanted to know about the government shutdown and the wall, but two reporters asked about matters related to the Russia probe. 
The first concerned the inadvertent revelation by Paul Manafort's lawyers that he shared polling data and discussed a peace plan for Ukraine with Konstantin Kilimnik during the campaign. 
In an exchange with reporters on the White House's South Lawn on Thursday, Trump denied knowing about the exchanges between Manafort and Kilimnik.

"No, I didn't know anything about it. Nothing about it." Trump said in response to a reporter's question concerning Manafort's contact with Kilimnik.
Another reporter asked if the president wanted Special Counsel Robert Mueller's final report to be made public. He responded, "We'll have to see. There's been no collusion whatsoever. We'll have to see."
Trump denies knowledge of Manafort's correspondence with Russian associate (Politico)