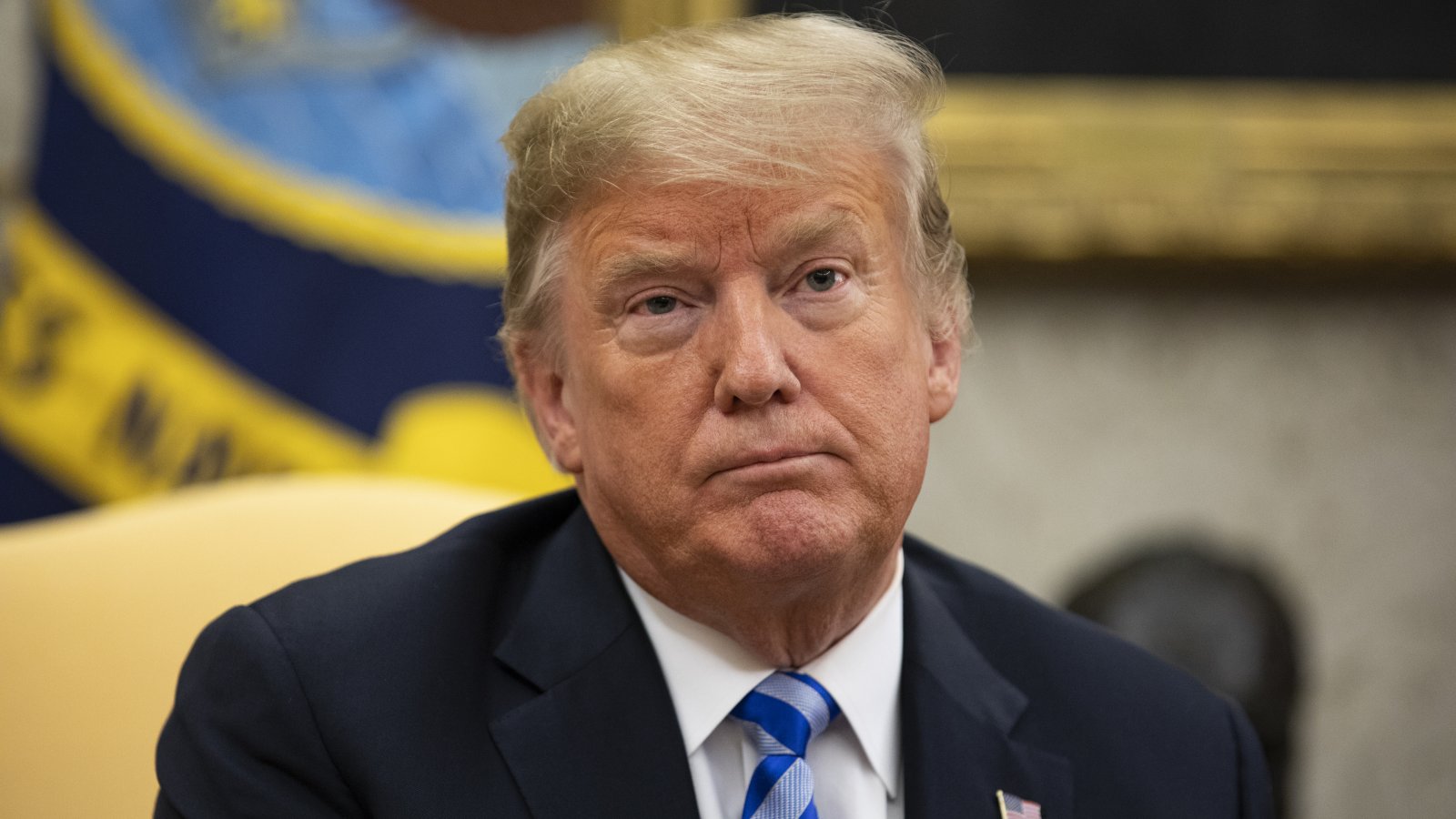 Bloomberg Politics explained Monday how President Trump's legal team could try to use executive privilege to hide parts of the Mueller report from Congress and the public. 
Today, The Washington Post reveals White House lawyers are preparing to do just that:
The strategy to strongly assert the president's executive privilege on both fronts is being developed under newly arrived White House Counsel Pat Cipollone, who has hired 17 lawyers in recent weeks to help in the effort.

He is coordinating with White House lawyer Emmet Flood, who is leading the response to special counsel Robert S. Mueller III's report on his now-20-month-long investigation into Russian interference in the 2016 campaign. Flood is based in White House Counsel's Office but reports directly to Trump.

(...)

There is a growing sense that the special counsel's closely held investigation could come to culmination soon. Some Trump advisers think Mueller could deliver the confidential report explaining his findings to senior Justice Department officials next month. Under the rules authorizing the special counsel, the attorney general can then decide whether to share the report or parts of it with Congress and the public.

Some House leaders have vowed to immediately seek to obtain a copy of Mueller's findings. But the White House would resist the release of details describing confidential and sensitive communications between the president and his senior aides, Trump advisers say.

(...)

If the Justice Department agrees with the White House counsel that the report or portions of it should be withheld from the public, the House could try to subpoena the document, [Rudy] Giuliani said — but the White House could then go to court to resist its release.

The legal showdown could be one of the most significant debates over presidential executive privilege since President Richard Nixon sought to block the release of his White House tapes in the Watergate investigation.

Ronald Weich, an assistant attorney general under Obama, said the Mueller report will be of such "overwhelming interest" to Congress and to the public that it is highly likely the courts would rule in favor of Congress's receiving it, as the Supreme Court did in ordering Nixon to turn over his tapes in July 1974. He resigned the next month.

(...)

Trump advisers are concerned that the special counsel — whose team has interviewed numerous White House aides — could include in his report accounts of private communications between Trump and senior advisers such as [Don] McGahn and former chief of staff Reince Priebus.

(...)

White House lawyers are prepared to make a robust argument that such communications must be kept confidential under executive privilege ... 
A beefed-up White House legal team prepares aggressive defense of Trump's executive privilege as investigations loom large (WaPo)