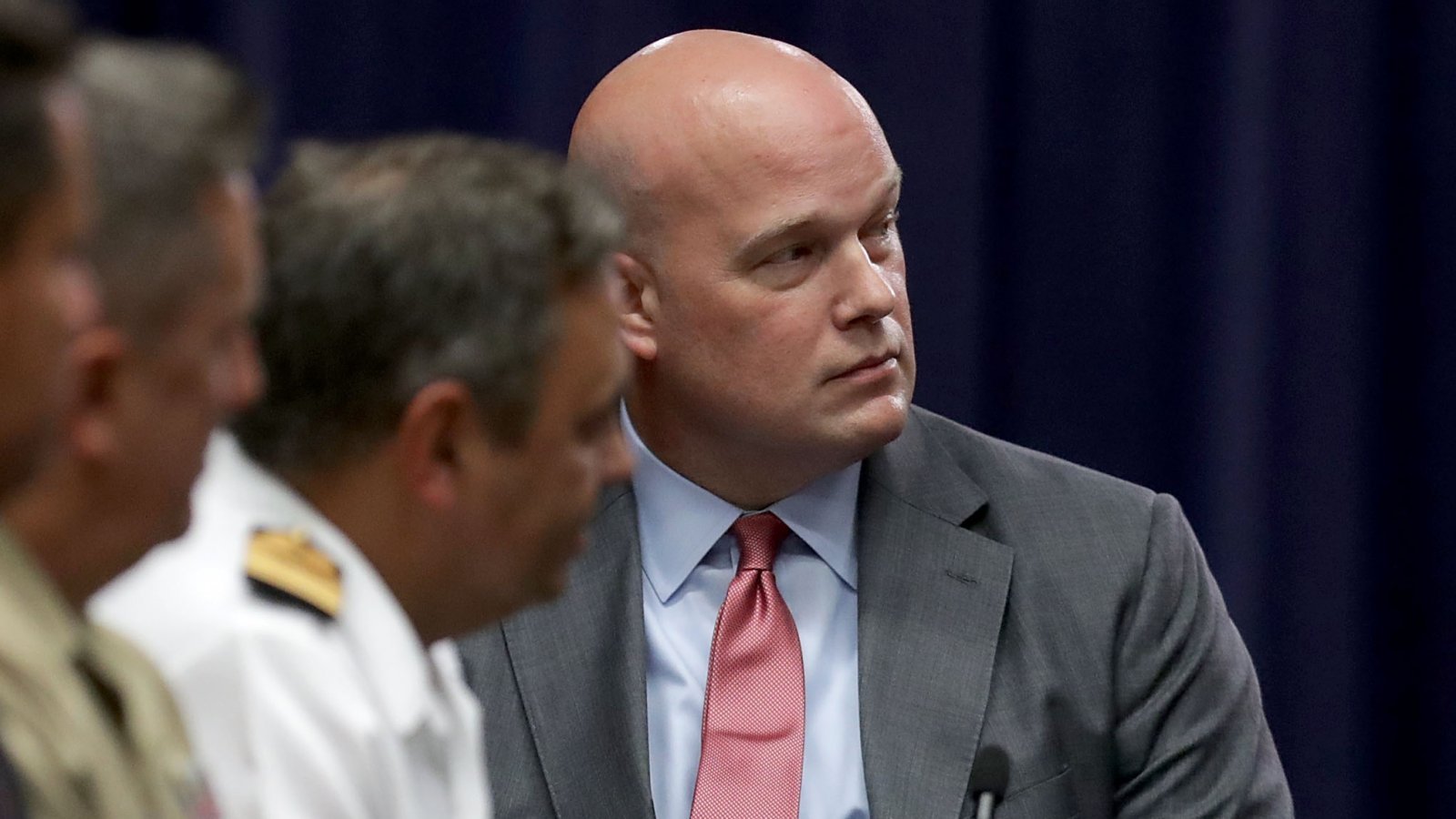 President Trump has wasted no time breaking in his acting Attorney General Matthew Whitaker. CNN reports the president yelled at Whitaker when he found Michael Cohen was pleading guilty to lying to Congress about Trump Tower Moscow.
Trump was frustrated, the sources said, that prosecutors Matt Whitaker oversees filed charges that made Trump look bad. None of the sources suggested that the President directed Whitaker to stop the investigation, but rather lashed out at what he felt was an unfair situation.

The first known instance took place when Trump made his displeasure clear to acting attorney general Matt Whitaker after Cohen pleaded guilty November 29 to lying to Congress about a proposed Trump Tower project in Moscow. Whitaker had only been on the job a few weeks following Trump's firing of Jeff Sessions.
Trump reportedly laid into Whitaker again when prosecutors from the Southern District of New York implicated the president in directing Cohen to pay women right before the 2016 election not to speak of his infidelity.
The previously unreported discussions between Trump and Whitaker described by multiple sources familiar with the matter underscore the extent to which the President firmly believes the attorney general of the United States should serve as his personal protector. The episodes also offer a glimpse into the unsettling dynamic of a sitting president talking to his attorney general about investigations he's potentially implicated in. 

Whitaker and William "Bill" Barr, Trump's nominee to replace Sessions, are facing increased scrutiny this week for their criticisms of special counsel Robert Mueller's investigation into Russian election meddling. Whitaker refused to recuse himself from overseeing the Mueller probe. And a memo from Barr came to light in which he wrote that Trump's decision to fire former FBI director James Comey did not amount to obstruction.

(...)

With Sessions, Trump ranted publicly about how he did nothing to curtail the Mueller investigation. Sessions had recused himself from oversight because of his role on the Trump campaign.

(...)

One source close to Whitaker pushed back on the notion that the Cohen situation caused tension between the two, emphasizing that Whitaker and the President have a "great relationship."
Trump lashed out at Whitaker after explosive Cohen revelations (CNN)