Former U.S. Attorney General/Former Senator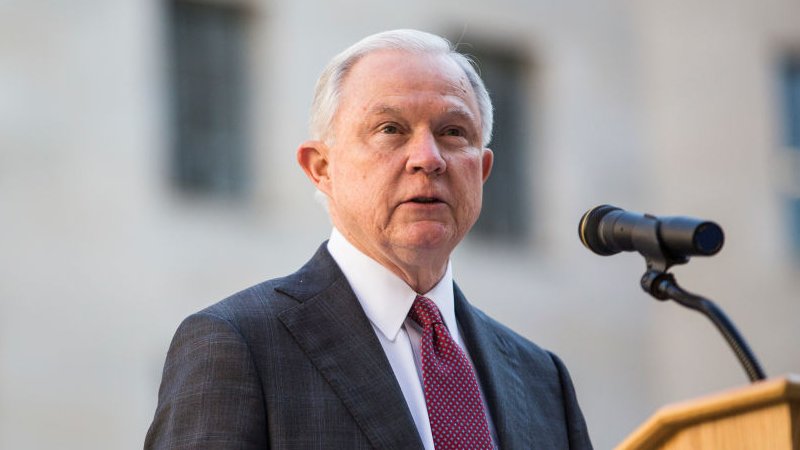 Jeff Sessions served as Attorney General of the United States for 21 months. A 20-year veteran of Congress, the former Alabama Senator was the first seated official to endorse Donald Trump for president in 2016 and served as chair of his campaign's national security advisory committee.
During his confirmation hearings for Attorney General in January 2017, Senator Al Franken confronted Sessions about newly released allegations that Trump surrogates and Russian intermediaries had been in contact throughout the campaign. Sessions answered, "Senator Franken, I'm not aware of any of those activities. I have been called a surrogate at a time or two in that campaign and I didn't have -- did not have communications with the Russians, and I'm unable to comment on it."
Sessions was confirmed in a close vote, with only Democratic Senator Joe Manchin breaking rank in his favor, on February 8th and sworn the next day. On March 1, 2017, news broke Sessions met at least twice during the campaign with Russian Ambassador Sergey Kislyak. As the chair of the Trump Campaign's national security committee, Sessions also met with American lobbyist Richard Burt who represents Russian interests and advises the Russia-based Alfa Bank. U.S. federal investigators are exploring why an Alfa Bank server excessively contacted a Trump Organization server during Trump's presidential campaign.
Burt reportedly also influenced Trump's April 27th foreign policy speech, attended two Sessions-hosted dinners, and supplied the Senator with white papers on national security and foreign policy.
Sessions subsequently recused himself from all Justice Department investigations into Trump campaign ties to Russia. However, Sessions weighed in as President Trump was considering firing FBI Director James Comey, and since Comey's firing, Trump has been openly critical of Sessions recusal.
President Trump forced Sessions to resign on Wednesday, November 7, 2018.