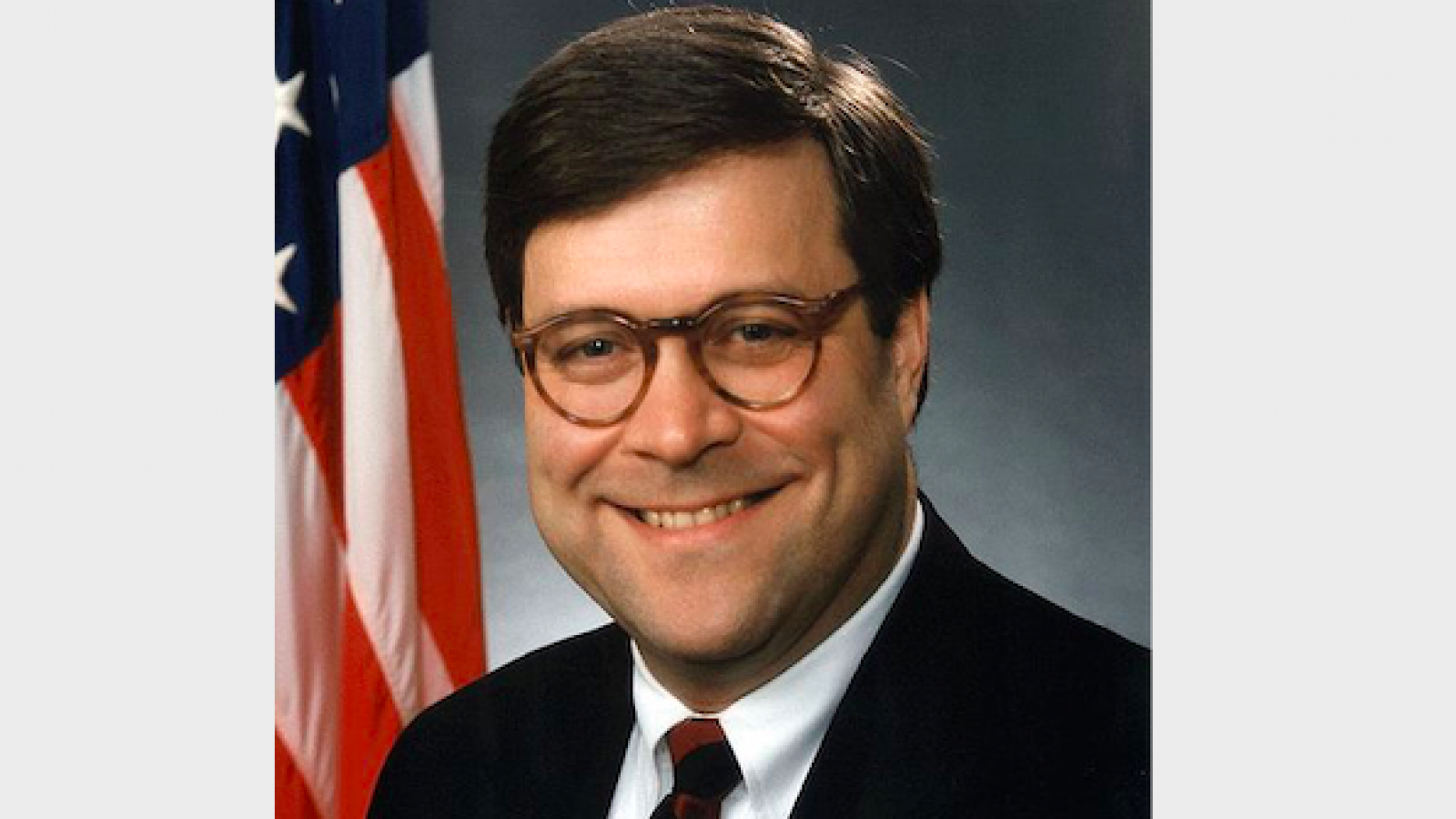 As controversy continues to swirl around President Trump's appointed Acting Attorney General Matthew Whitaker, sources tell The Washington Post another man,William P. Barr, has emerged as the current frontrunner to be former AG Jeff Sessions' permanent replacement. 
Barr, 68, a well-respected Republican lawyer who served as attorney general from 1991 to 1993 under then-President George H.W. Bush, has emerged as a favorite candidate of a number of Trump administration officials, including senior lawyers in the White House Counsel's Office, these people said. Two people familiar with the discussions said the president has told advisers in recent days that he plans to nominate Barr.
Of course, President Trump still could change his mind. 
An alternate candidate is Rep. John Ratcliffe (R-Texas) a conservative whose support of the president has won the attention and backing of others inside the White House, these people said.

However, a number of officials in the administration are preparing for the likelihood that Barr's nomination will be announced in the coming days, these people said.

Even if Barr were announced as the president's choice this week, it could take months for a confirmation vote, given the congressional schedule.

(...)

Any confirmation hearing for a new attorney general will likely be dominated by questions about how the nominee would handle political pressure from the White House, and oversee the ongoing Russia probe into whether any Trump associates conspired with Russian officials to interfere in the last presidential election.
Meanwhile, Whitaker remains in charge of the Justice Department and the Russia probe. 
Barr, while seemingly more an old-school Republican than Trump loyalist, is not without his own opinions on facets of that investigation. 
Barr shares at least one of the president's views on the probe being conducted by special counsel Robert S. Mueller III. In 2017, when asked by The Washington Post about political donations made by lawyers on the special counsel's team, Barr said "prosecutors who make political contributions are identifying fairly strongly with a political party," and added: "I would have liked to see [Mueller] have more balance on this group."

Barr also wrote last year that the administration's decision to fire James B. Comey as FBI director was "quite understandable" because, in his view, Comey had usurped the power of the attorney general when he publicly announced his recommendation not to charge former Secretary of State Hillary Clinton during the investigation of her private email server.
William Barr is leading attorney general candidate in Trump discussions (WaPo)