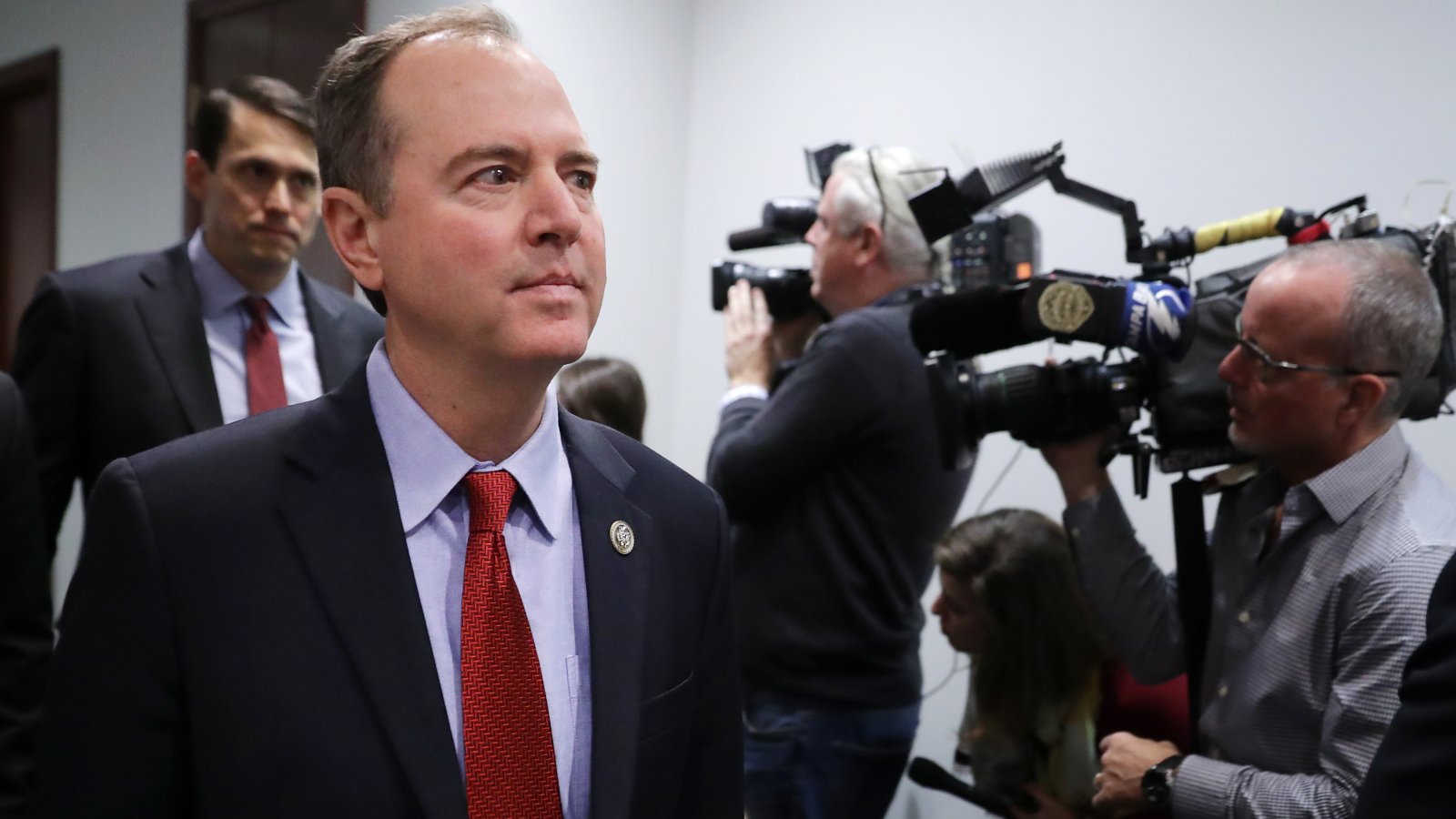 When they take control of the House Intelligence Committee in January, Democrats say they plan to find out whether Donald Trump Jr. spoke with his father while setting up the June 9, 2016 Trump Tower meeting with a Russian lawyer who allegedly had dirt on Hillary Clinton. 
Rep. Adam Schiff, who is poised to lead the committee when Democrats take over the House majority, told USA TODAY his committee will have to prioritize the most important witnesses and records that Republicans blocked them from pursuing. The "clearest example" of that obstruction, he said, is phone records that would show whether the blocked phone number – logged as Trump Jr.  arranged a meeting in 2016 with a Russian lawyer in Trump Tower – belonged to presidential candidate Donald Trump.

Trump's son arranged the meeting in June 2016 after being promised "dirt" on Democratic nominee Hillary Clinton. At first, Trump Jr. said he never told his father of the meeting, then he told Senate investigators he couldn't recall whom he spoke with that night.

(...)

"Republicans refused to look at the phone records so that we could find out because they were afraid of what the answer might be," the California Democrat said.

Democrats will revisit witnesses Republicans wouldn't call, records they wouldn't obtain and witnesses that showed up but refused to answer questions without any legal basis for doing so, Schiff said.

GOP Intelligence Committee spokesman Jack Langer said Schiff "doesn't have the best track record in proving his various conspiracy theories – but good luck to him on his hot cellphone lead." 

(...)

Schiff said Democrats will continue their work on the Russia investigation, looking for foreign influence in U.S. elections or on policymakers. He said it's important to examine whether Russians laundered money for the Trump organization and whether Russians have financial leverage over Trump.  

(...)

Schiff was among leading Democrats who this month demanded the preservation of documents relevant to Mueller's work and the forced resignation of Attorney General Jeff Sessions, who was replaced by interim Attorney General Matthew Whitaker.

Schiff said Whitaker's appointment is unconstitutional because he wasn't approved by the Senate. Schiff told CNN on Sunday that "we are going to bring Whitaker before the Congress" to determine whether his appointment was designed to obstruct justice. Whitaker has been openly critical of the Mueller investigation.
Russia probe: House Democrats aim to unmask Trump Jr.'s blocked call (USA Today)