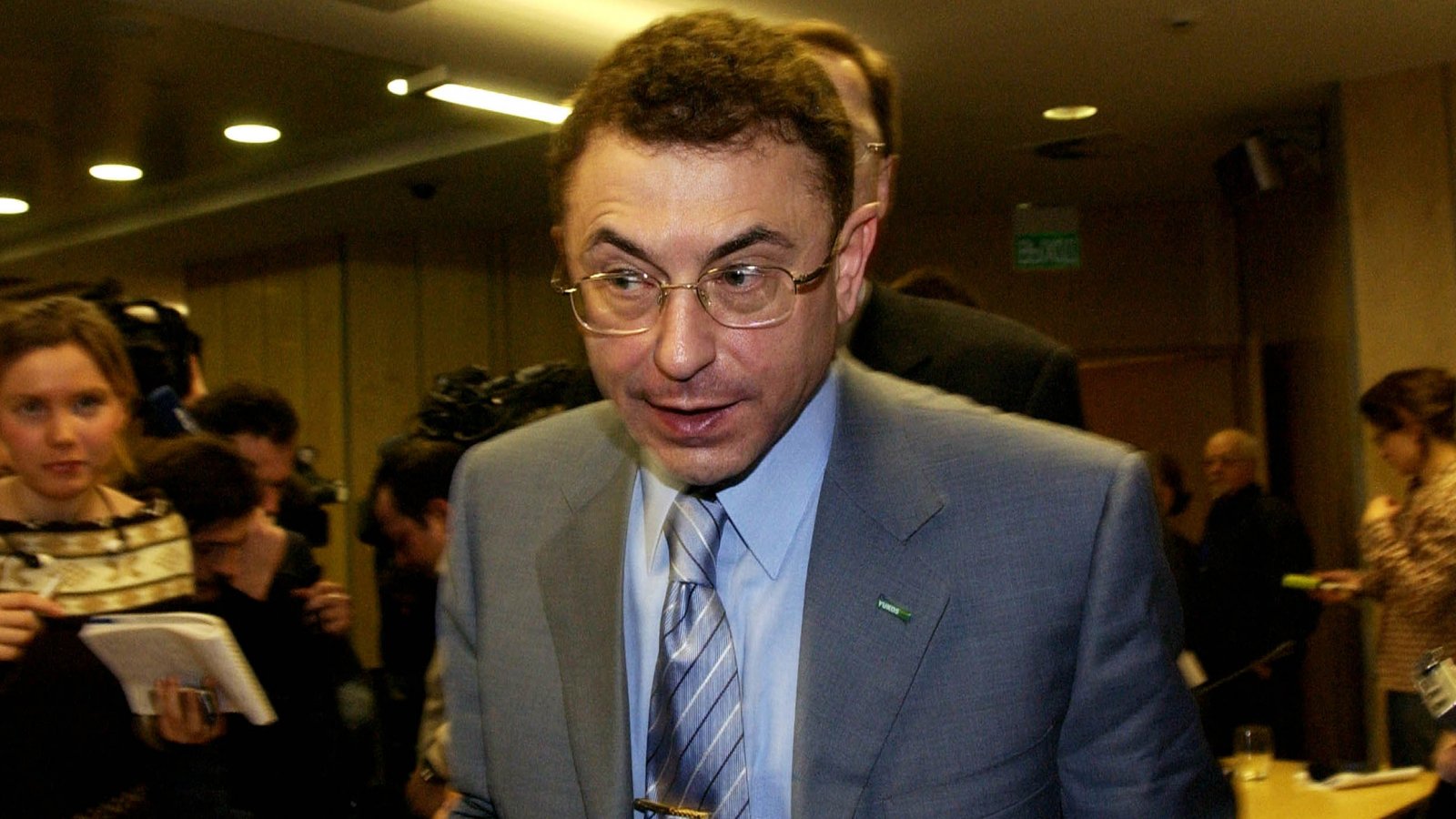 "I have been actively involved in Trump's election campaign, and am part of the group on strategy development," Kukes wrote in the email to Vyacheslav Pavlovsky, vice president of the state-owned Russian Railways and a former Russian ambassador to Norway. "I will be in Switzerland July 20th till August 2nd. Let me know how you are doing, and whether you want to meet."

The emails were obtained through the Dossier Center, a London-based investigative project funded by Russian opposition figure Mikhail Khodorkovsky. The Center gathers information to try to expose high-level corruption in Moscow ...

Kukes, who donated $273,000 to the Trump Victory Committee during the 2016 cycle, later sent a photograph of himself posing with Rudy Giuliani, a close associate of the president, at what appears to be a fundraising event. "I was at a dinner with Donald Trump," Kukes wrote. "I think his chances are very good."

A second photograph, taken at a different event, pictured Kukes' then-girlfriend (now his wife) standing between the candidate and his running mate Mike Pence.

(...)

"To me this reads like an email exchange between a source and a handler, or a source and headquarters," said Lindsay Moran, a former CIA officer, to whom NBC News showed the emails. 
The disclosure raises questions about the role played by Kukes in the run-up to the election and what information, if anything, was being relayed by him to his associates in Russia.

(...)

In total Kukes gave $273,000 (£207,000) to Trump Victory – a fundraising committee that distributes donations between the candidate, the Republican National Committee (RNC) and state Republican parties. He had no previous history of giving money to political causes.

During this period he was in regular contact with Pavlovsky. In one email written in July 2016, Kukes wrote in Russian: "I am actively involved in Trump's election campaign, and am part of the group on strategy development."

Kukes said that he would be in Switzerland from 20 July until 2 August, and asked Pavlovsky if he wanted to meet there. Kukes emailed again a week later, saying he would like to introduce Pavlovsky to a "close friend", a Moscow oil executive, "who has just flown in". 

Trump and 'collusion': what we know so far about Mueller's Russia investigation

They were discussing "very interesting projects for Russia and the US", he wrote, adding: "I hope one of them will materialise."

Pavlovsky had just left Russia's foreign ministry and had begun a job as vice-president of Russian Railways, a powerful state entity previously headed by Vladimir Yakunin, one of Vladimir Putin's close KGB allies. The ex-ambassador said he could not meet because of work commitments. He signed off: "Hugs."

(...)

Kukes was born in Moscow in 1946. He left the USSR in 1977, while in his twenties. Kukes lived in Texas, Oklahoma and Illinois, became a US citizen in 1982, which allows him to make political donations, and worked for Phillips Petroleum and Amoco.

In 1996 he returned to Moscow. He spent the next two decades there and held a series of executive jobs in the Russian oil industry. In 2011 he told a New York court he was not domiciled in the US and lived in Russia. By 2016 he had based himself in America again, moving from Switzerland.

Kukes's communications in summer 2016 are likely to be of interest to Robert Mueller...
Kukes is one of several Americans with deep ties to Russia who donated to Trump in 2016. Leonard Blavatnik, a Ukrainian-born billionaire, donated $1 million to the inauguration through his company Access Industries, a sprawling firm with interests in natural resources, chemicals, and media.

New York businessman Andrew Intrater donated $250,000 to the inauguration. His company, Columbus Nova, manages assets on behalf of the Russian-owned mining and telecoms conglomerate Renova Group.

(...)

Kukes, Blavatnik and Intrater have ties to each other through a Russian oil firm, TNK, which Kukes ran as president from 1998 until 2003. Blavatnik was a shareholder in the company; Intrater is the relative of another former TNK shareholder, Viktor Vekselberg, who was placed under U.S. sanctions in April, one of several oligarchs designated because of their "key role in advancing Russia's malign activities."

In one email Kukes tells Pavlovsky, "At a dinner with Trump I saw Blavatnik, we had a very friendly conversation."

(...)

On Nov. 9, the morning after Trump won the election, Pavlovsky emailed Kukes to congratulate him. "I have been meaning to call Andrei Fursenko," Pavlovsky wrote, referring to aide to Russian President Vladimir Putin.

"I don't think we would see Fursenko's name in these emails if he wasn't part of the operation," said Moran. "I do think it's part of a network and part of a concerted effort to influence."