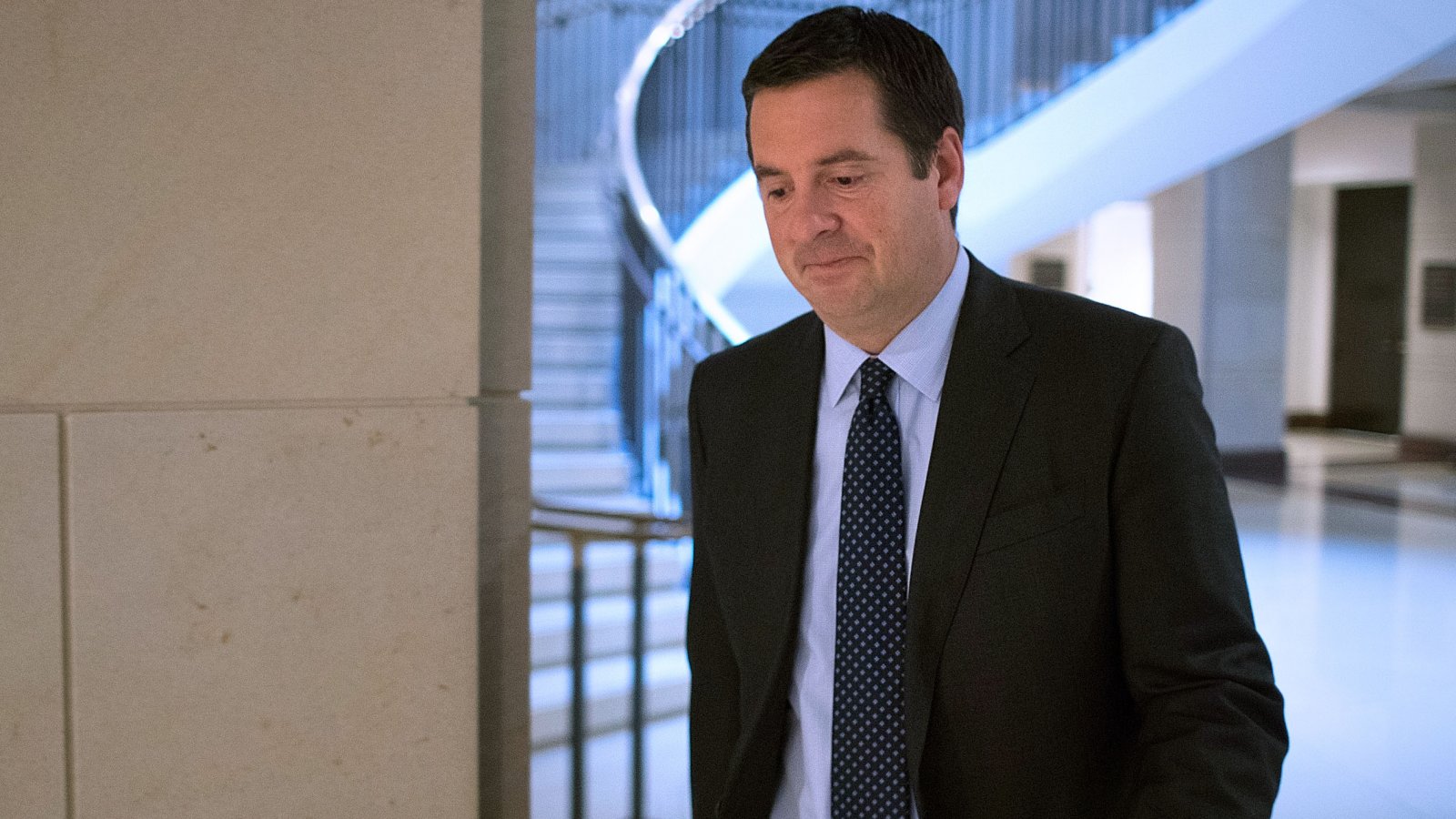 Chairman of the House Intelligence Committee and Trump transition team member Devin Nunes (R-CA) spoke at a fundraiser for Rep. Cathy McMorris Rodgers (R-WA) last week and admitted there is a coordinated plan to impeach Deputy Attorney General Rod Rosenstein. Rosenstein oversees the Russia investigation. 
Rachel Maddow exclusively obtained audio from the private fundraiser closed to press. A member of a progressive group paid to attend the event and gave it to her. 
Nunes also explains he sees House Republicans as the last hope to protect GOP interests if Attorney General Jeff Sessions does not un-recuse himself and Special Counsel Robert Mueller finds the president broke the law. 
Asked about the the impeachment plans, Nunes told a questioner that "it's a bit complicated" because "we only have so many months left."

"So if we actually vote to impeach, OK, what that does is that triggers the Senate then has to take it up," he said on the recording. "Well, and you have to decide what you want right now because the Senate only has so much time."

He continued: "Do you want them to drop everything and not confirm the Supreme Court justice, the new Supreme Court justice?"

"The Senate would have to drop everything they're doing ... and start with impeachment on Rosenstein. And then take the risk of not getting Kavanaugh confirmed," Nunes said. "So it's not a matter that any of us like Rosenstein. It's a matter of, it's a matter of timing."

(...)

Nunes also said that "if Sessions won't unrecuse and Mueller won't clear the president, we're the only ones. Which is really the danger," according to the audio.

"I mean we have to keep all these seats. We have to keep the majority. If we do not keep the majority, all of this goes away," he added, apparently referring to keeping Republican control of the House in the 2018 midterm elections.
Full clips and transcripts: TRMS Exclusive: Devin Nunes speaks candidly at fundraiser (MSNBC)
Secret recording shows GOP's Nunes saying Rosenstein impeachment would delay Supreme Court pick (NBC News)