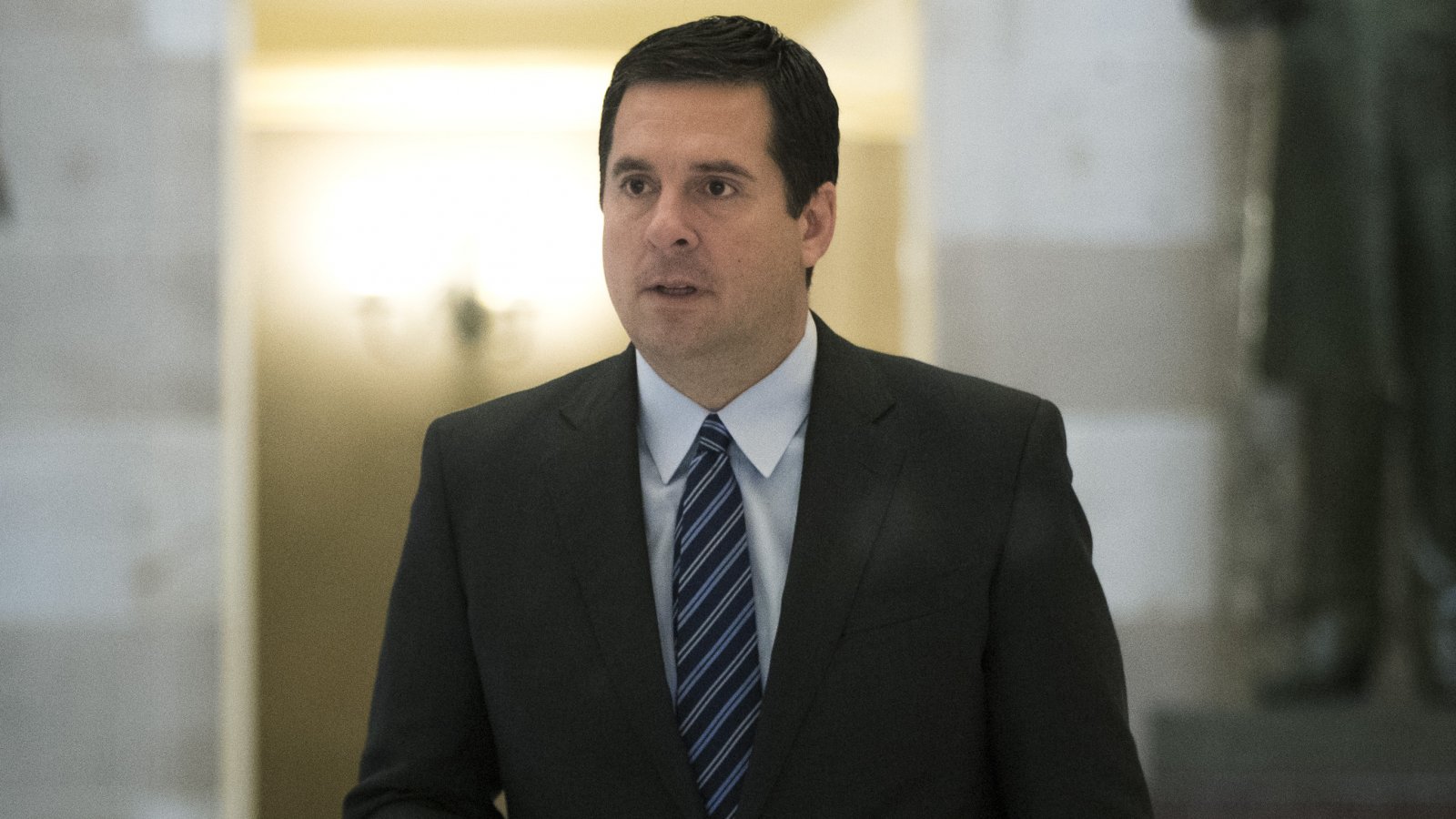 Department of Justice Officials have invited Trump transition team member and House Intelligence Committee Chairman Devin Nunes (R-CA) and committee member Rep. Trey Gowdy (R-SC) to receive a classified briefing Thursday about Nunes' latest document demand.
A subpoena that House Intelligence Committee Chairman Devin Nunes (R-Calif.) issued to the Justice Department last week made a broad request for all documents about an individual who people close to the matter say is a sensitive, longtime intelligence source for the CIA and FBI.

The Justice Department has refused to provide the documents. Intelligence officials say the material could jeopardize the source, a U.S. citizen who has aided the special counsel investigation into Russia's interference in the 2016 campaign.

The subpoena, which was reviewed by The Washington Post, demands "all documents referring or related to the individual referenced in Chairman Nunes' April 24, 2018 classified letter to Attorney General Sessions." That is the only material the subpoena seeks.
Nunes is claiming his subpoena does not say exactly what it does. 
On Monday, Nunes told reporters that his request did not seek information about a specific person. 

"I've never referenced an individual. They did. They did that. I didn't," he said, referring to the Justice Department.
CNN:
Talks between the Justice Department and Nunes have been intensifying over the last day as the two sides try to cut a deal and avoid a standoff that could lead to House Republicans ultimately pursuing contempt charges against Attorney General Jeff Sessions. 

The White House, which has thus far sided with the Justice Department over Nunes, has also been involved in the talks, multiple sources say. Deputy Attorney General Rod Rosenstein and another top Justice Department official were seen leaving the White House on Tuesday evening.

Nunes and Rosenstein also discussed the matter over the phone Tuesday evening, according to sources briefed on the matter.

(...)

Despite the department's staunch concerns that releasing the information could endanger a source and an ongoing investigation, Republicans said Wednesday the department needed to comply with their request.

"We are entitled to it," said Rep. Peter King of New York, a Republican who sits on the committee.

Rep. Tom Rooney, a GOP member of the panel, said the Justice Department's concerns are unfounded because, he insisted, the panel would not disclose information that could put anyone's lives at risk.

"That assumes we will immediately turn and leak that information, which would jeopardize potentially sources and methods," Rooney said, pushing back at the notion "that we have a cavalier attitude about such things and we will just release it."
Last week, CNN revealed Nunes has not been reading the DOJ documents he has been requesting, a possible sign "Nunes is merely interested in wielding his power to target his political enemies and give cover to Trump, rather than independently learning about the nuances of a complex investigation."
Devin Nunes invited for classified briefing at Justice Department on Russia matter (CNN)
Nunes sought all documents on person described as longtime intelligence source (WaPo)