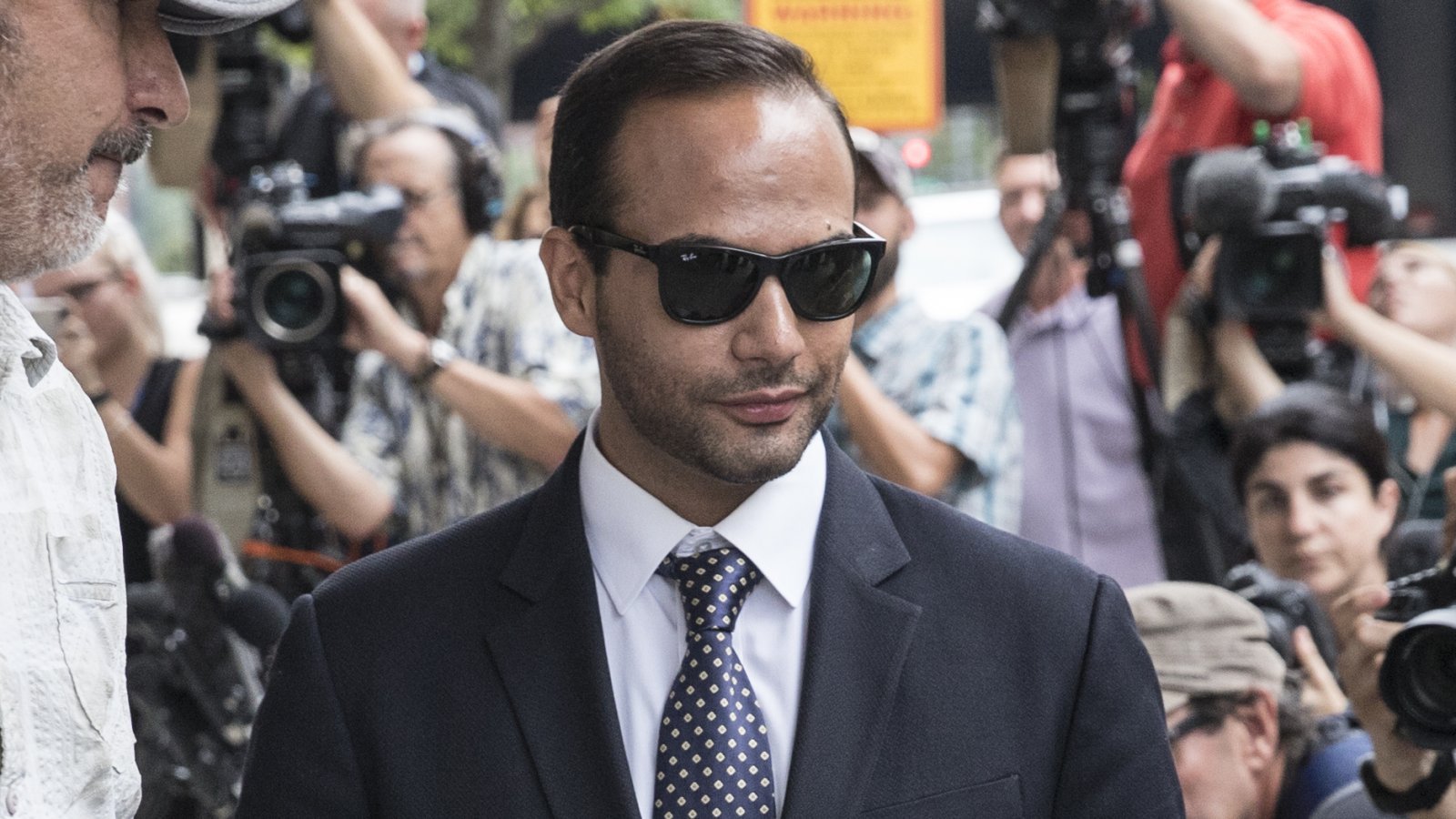 George Papadopoulos, the Trump campaign foreign policy advisor who pleaded guilty to – and served two weeks in prison last November for – lying to the FBI, has asked President Trump to pardon him. 
"My lawyers have applied for a pardon from the president for me," Papadopoulos said in an interview with Reuters, adding that the request was made a few days ago. "If I'm offered one I would love to accept it, of course."
On Monday, Trump attorney Rudolph W. Giuliani said he did not believe the president was considering pardoning anyone in connection with the investigation.

"No, I don't think he should, and he's not," he said. "I don't think he is, at least."

(...)

During an Oval Office meeting Monday with visiting Israeli Prime Minister Benjamin Netanyahu, Trump was asked by a reporter whether he had thought about pardoning anyone in relation to the Russia investigation.

"No, I haven't," Trump said. "I haven't thought about it."

(...)

Were Trump to issue Mueller-related pardons, he would have to decide whether to give preferential treatment to defendants such as [Paul] Manafort, or to argue that because he views the whole investigation as illegitimate, he is issuing pardons to everyone ensnared in it as a result.

That would mean also pardoning [Michael] Cohen, who told Congress this month that Trump is a "con man," a "cheat" and a "racist."

Cohen is scheduled to report to prison in May after pleading guilty to financial crimes and lying to Congress about efforts to build a Trump Tower in Moscow during the presidential campaign. Cohen testified to Congress that he was not interested in pardon from Trump.
Also on Tuesday, House Judiciary Committee Ranking Member Doug Collins (R-GA) released the transcript of Papadopoulos' October 2018 testimony before his committee. Rep. Collins was in the majority and chairman at the time Papadopoulos sat for the interview. 
Papadopoulos came under scrutiny by investigators during the presidential race after he bragged to an Australian diplomat that the Russians had dirt on the Clinton campaign in the form of emails.

Republicans have closely scrutinized his role in triggering Mueller's investigation and demanded more information be released.  

"The American people deserve to know the origins of the probe of President Trump's campaign," Collins said in a statement.
In his testimony, Papadopoulos said he rejected an FBI request that he wear a wire to capture his conversations with Joseph Mifsud, the professor who told him the Russians had dirt on Hillary Clinton. 
CNN:
Papadopoulos has released a new book, titled "Deep State Target," in which he claims that he did not actually lie to the FBI about his contacts with Mifsud, but rather was pressured into a plea agreement by Mueller's team.

Mueller, in Papadopoulos' court proceedings, said Papadopoulos' lies to the FBI in early 2017 were intentional and hurt the agency's ability to question, detain or arrest Mifsud when he was in Washington, DC, around that time.

"I realize that I misspoke to the FBI, but I wasn't lying to hide anything," Papadopoulos wrote.

"The 'lie' I was charged with ... certainly wasn't intentional."

In addition to lying about his communications while he served on the campaign, Papadopoulos also deactivated his Facebook account and got a new cell phone after the FBI questioned him, further obscuring his communications with Mifsud and another Russian contact, a woman. Papadopoulos, as a campaign adviser in 2016, had discussed with the woman the possibility that then-candidate Donald Trump could meet with Russian President Vladimir Putin on a foreign policy trip to Russia.

The former Trump adviser also claimed he was "faced with a choice: accept the charges that I lied or face FARA charges," referencing the US law regulating lobbying on behalf of foreign governments. "I made a deal. A deal forced on me."

(...)

In his congressional interview, Papadopoulos' attorney, Caroline Polisi, would not let him answer questions about whether he still believed he lied to the FBI.

"We are here on a voluntary basis. We have answered all of your questions thus far. It is my advice to him that he not talk specifically about the offense conduct," Polisi said.

(...)

Papadopoulos' conversations with Mifsud -- which he later disclosed to Australian diplomat Alexander Downer -- sparked the beginning of the Trump-Russia counterintelligence probe in July 2016 after Downer reported it to the FBI.

Asked about those conversations by lawmakers, Papadopoulos said he did not remember speaking to Downer about Mifsud and the stolen emails.

"No, to this day, I don't remember actually ever sharing that information with this person that I guess triggered this whole investigation," Papadopoulos said he told the FBI in 2017. Prosecutors said in court Papadopoulos did in fact initially tell the FBI about Mifsud teasing "dirt" he had on Clinton — but he lied about when the conversations took place (after he joined the Trump campaign) and the extent of his back-and-forth with Russia-connected individuals after that.
Papadopoulos testimony transcript
Ex-Trump campaign aide Papadopoulos says applied for pardon (Reuters)
GOP lawmaker releases Papadopoulos transcript (The Hill)
With Mueller's probe finished, Trump faces question of whether to pardon aides caught up in it (WaPo)
Papadopoulos rejected FBI request to wear wire for professor claiming Russian 'dirt' (CNN)