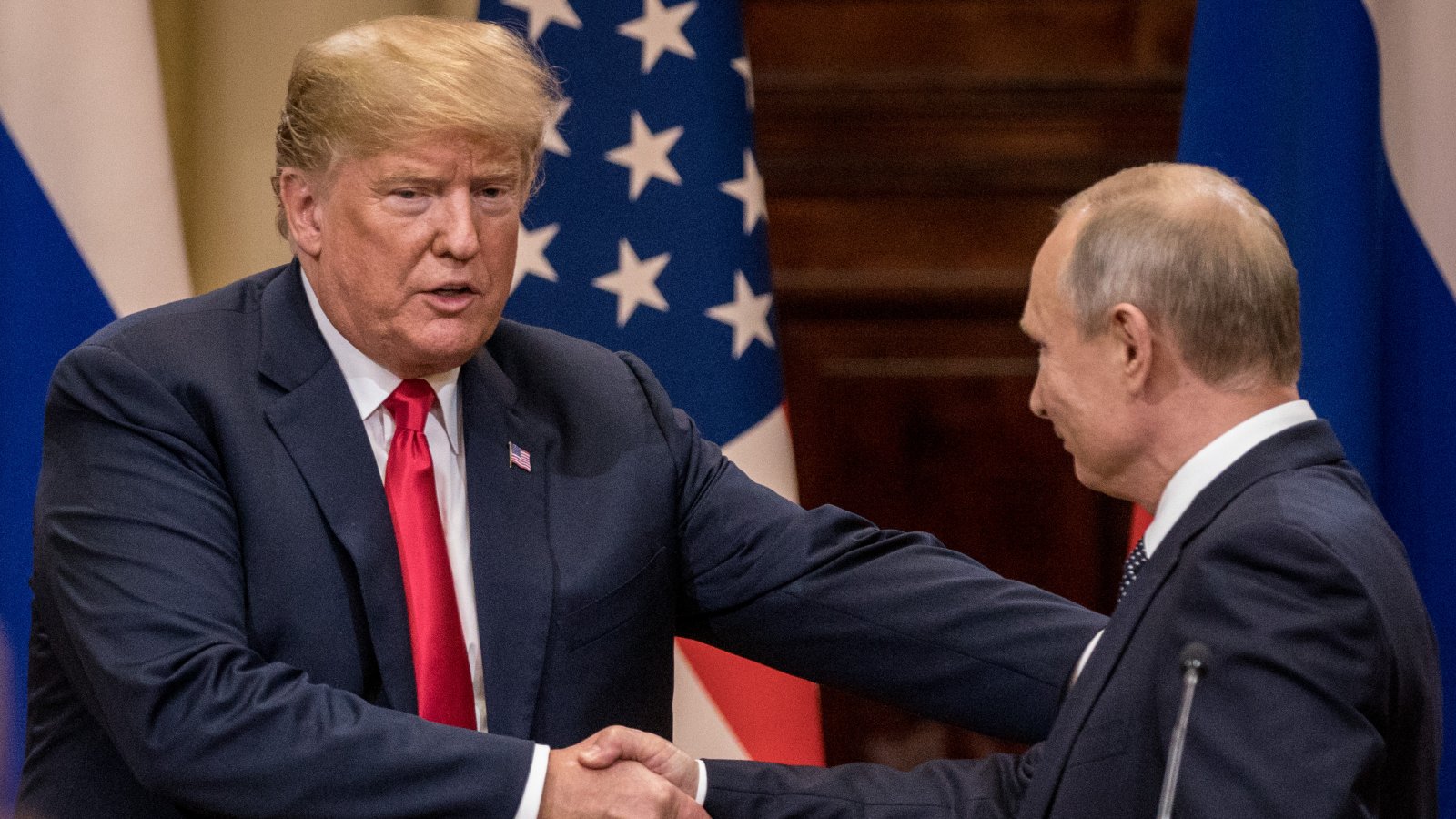 President Trump is using Attorney General William Barr's four-page summary claiming the special counsel found no evidence of collusion with Russia to claim, falsely, complete exoneration and float the idea of revenge. 
Speaking with barely concealed fury, he told reporters, "It's a shame that our country had to go through this. To be honest, it's a shame that your president has had to go through this." He denigrated the investigation, led by the special counsel, Robert S. Mueller III, as an "illegal takedown that failed" and said those responsible for it should face scrutiny.

(...)

"There was no collusion with Russia," he declared. "There was no obstruction and — none whatsoever. And it was a complete and total exoneration." In fact, Mr. Barr's summary quoted from Mr. Mueller's report that "while this report does not conclude that the president committed a crime, it also does not exonerate him."

(...)

Mr. Trump's remarks, aides said, were an early taste of how he is likely to react to his new political reality. He plans to attend a rally in Grand Rapids, Mich., on Thursday evening, which will give him a platform to go on the offensive.
CNN:
... Trump appears poised to relive the first two years of his presidency and the "witch hunt" investigation that clouded it, this time through the lens of personal and political vindication. His public comments since his attorney general summarized the report for Congress on Sunday have all carried the threat of payback -- for Democrats who accused him of stealing his office and the media that he says fanned the flames -- and offered a preview of his rhetoric on the 2020 campaign trail.

"There are a lot of people out there that have done some very, very evil things. Very bad things. I would say treasonous things against our country," a furious Trump said Monday in the Oval Office, where he was meeting Israeli Prime Minister Benjamin Netanyahu. "We've gone through a period of really bad things happening. Those people will certainly be looked at."
The Trump campaign has gone so far as to send a memo to television producers suggesting they no longer book certain critics of the president, including House Intelligence Committee Chairman Adam Schiff (D-CA) and former CIA Director John Brennan. 
The memo, titled "Credibility of Certain Guests," comes after Trump — who made 8,158 false claims during his first two years as president -- repeatedly made the false assertion that Mueller's report exonerated him on obstruction of justice.
The Russian government also is celebrating Barr's summary as a victory, even though the U,S. intelligence community concluded in January 2017 that Russia interfered in the U.S. election. 
Citing Fox News, Russian state news agency TASS reported that the findings represent a complete victory for President Trump. "It's not every day you get to see [Rachel Maddow] nearly cry live on-air," rejoiced Russian state media outlet RIA Novosti.

Evgeny Popov, the host of 60 Minutes, the most popular TV program in Russia as of 2018, interpreted Mueller's findings as a confirmation that "Russia didn't elect Trump," but "will most definitely elect him in 2020." Russia's Federal News Agency (RIA FAN), an offshoot of the notorious Russian troll factory known as the Internet Research Agency (IRA), described Mueller's inquiry as an investigation "against Russia and Trump."
The Russian Embassy in the United Kingdom is trolling those who contended that Trump's campaign had conspired with Russia in the 2016 president campaign.

A tweet sent from the embassy's account showed a newspaper headline on Mueller's report and this rejoinder: "That awkward moment when another anti-Russian fake crumbles to dust. Excuses, anyone?"

(...)

On his daily conference call with journalists, Kremlin spokesman Dmitry Peskov referred to "a Chinese philosopher who said, 'It is hard to find a black cat in a dark room, especially if it is not there.' "

He added: "Centuries have passed, but unfortunately there has been no understanding of this on the other side of the ocean."

Lawmaker Alexey Pushkov, a foreign-affairs specialist in the upper house of parliament, described Mueller's findings as exonerating Trump in the face of a "virtual conspiracy" of American news media and Democrats that was aimed at demonizing Russia.

"The agents of conspiracy theory have been discredited," Pushkov wrote on Twitter. "From now on, only an idiot can believe them."
Trump Declares Exoneration, and a War on His Enemies (NYT)
Mueller Report Has Moscow in Ecstasy, Opening the Way for More Putin Plots (Daily Beast)
Trump moves to weaponize Mueller findings (CNN)
Mueller report fallout: Trump, Russia, others react to Barr summary (WaPo)