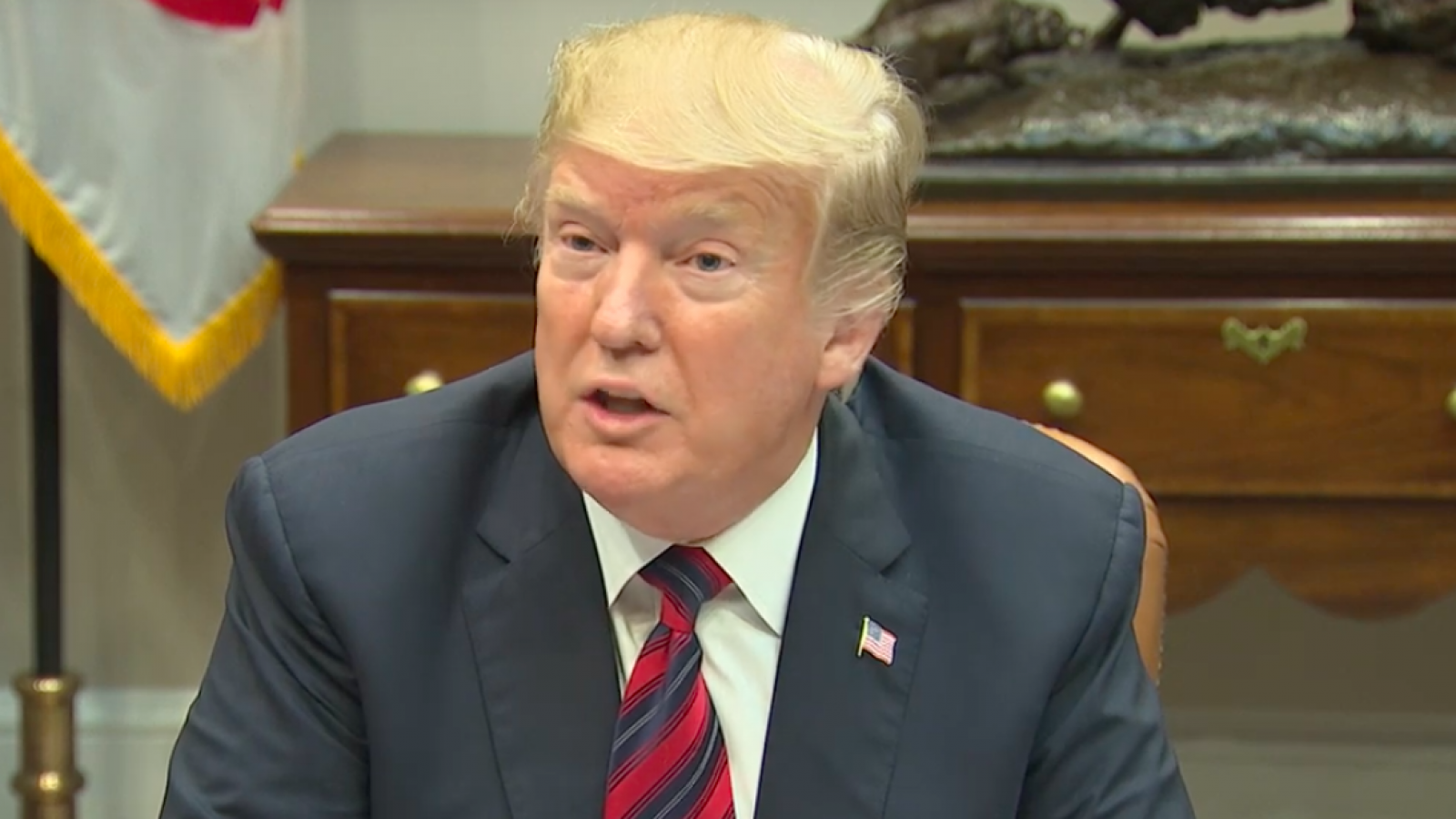 President Trump continues to insist he has not even considered the possibility of pardoning Paul Manafort but says he feels badly for his longtime associate and former campaign chairman who found out today he will spend more than six-and-a-half years in prison. 
"It's a very sad situation," Trump told reporters at the White House. "Certainly on a human basis, it's a very sad thing. I feel badly for him."

Trump said he has not thought about a pardon for Manafort, who was convicted of a slew of financial crimes in special counsel Robert Mueller's investigation into Russia's meddling in the 2016 presidential election. But he also did not rule out the possibility.

"I have not even given it a thought as of this moment. It's not something that's right now on my mind," the president said.
When reporters asked the president for his thoughts about Manafort being indicted on state charges today immediately following the sentencing in federal court, Trump said he did know anything about it. 
The president does not have the power to pardon someone convicted of state crimes. 
CNN has been reaching out to lawmakers on Capitol Hill to find out where they stand on the idea of Trump possibly pardoning Manafort. Some have strong opinions while others are choosing not to respond. 
 
Trump mum on Manafort pardon: 'It's a very sad situation' (The Hill)