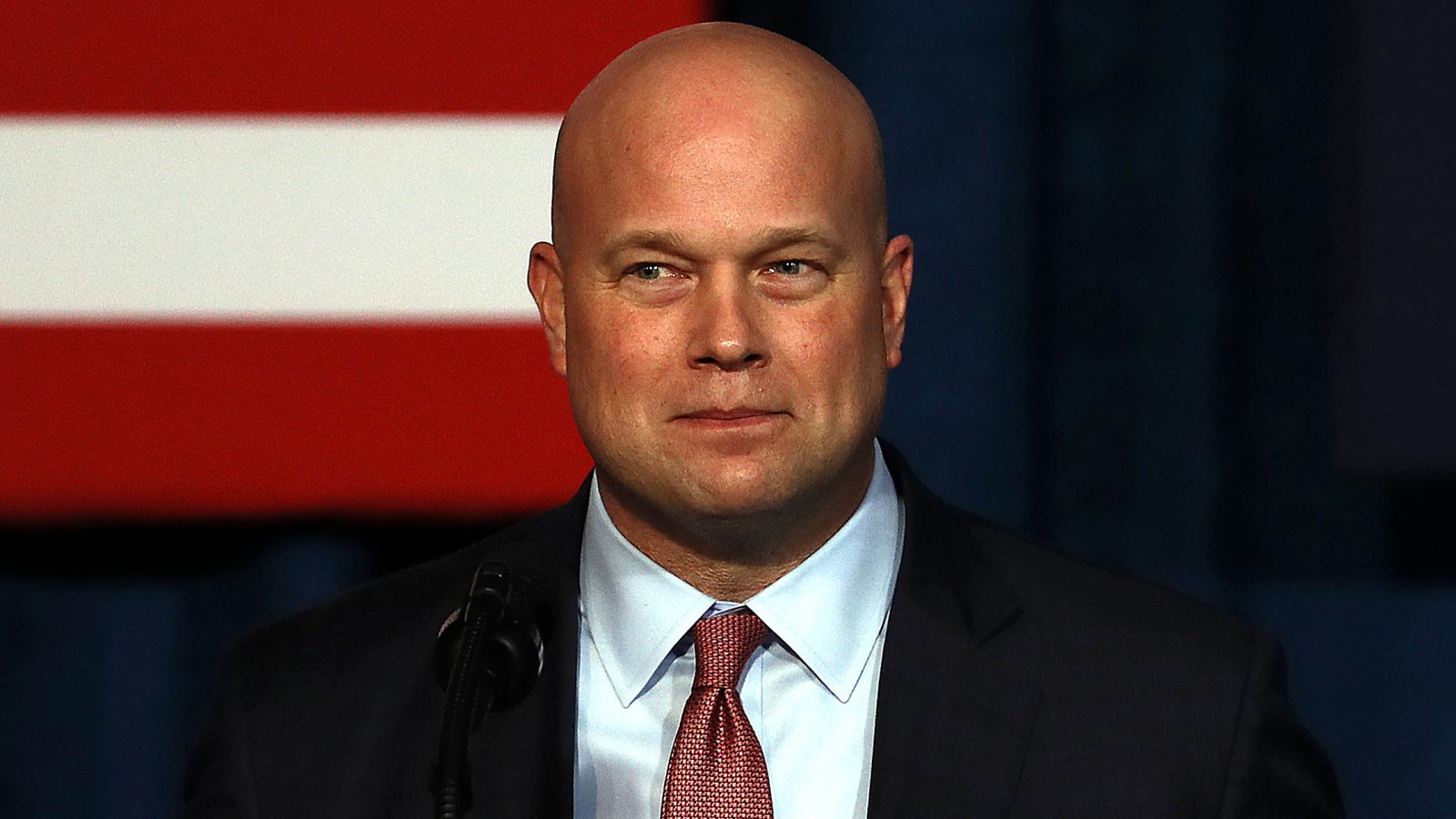 Former Acting Attorney General Matthew Whitaker returned to Capitol Hill Wednesday to meet privately with House Judiciary Committee Chairman Jerrold Nadler (D-NY) and Ranking Member Doug Collins (R-GA) to clarify some of the answers he provided in open testimony last month.
Nadler emerged from the meeting with three clear areas of concern, but his Republican colleague had a different take on Whitaker's remarks. 
"Unlike in the hearing room, Mr. Whitaker did not deny that the president called him to discuss the Michael Cohen case and personnel decisions in the Southern District," Nadler said, referring to the Southern District of New York, which brought the case against Cohen.

But Rep. Douglas A. Collins (R-Ga.), who was also present for the interview, strongly disagreed with Nadler, calling it an "interpretation" — and insisting that Whitaker "said he did not talk with the president about Mr. Cohen at all, and had no conversations with the Southern District of New York."

(...)

According to Nadler, Whitaker did not refute the assertion that he was "directly involved in conversations about whether to fire one or more U.S. attorneys." Nadler also said that Whitaker did not deny having been "involved in conversations about the scope" of the recusal of the SDNY's lead prosecutor, U.S. attorney Geoffrey Berman, from Cohen's case — and whether the prosecutors "went too far in pursuing the campaign finance case in which Trump is Individual-1."

(...)

"To imply that there's anything nefarious there is a way overreach of anything that was discussed," Collins said. "The only thing that Mr. Whitaker said about that was he had discussions with his personal staff … he never had any conversations with the Southern District of New York about any case while he was acting attorney general."

When Nadler was pressed to explain what Whitaker's purported series of non-denials meant, he simply stated that "he would not say no." He pledged also to "analyze the new revelations and see where they lead."

(...)

Nadler's claim that Whitaker didn't deny speaking with Trump about Cohen's case and personnel decisions at SDNY now raises new questions about his testimony. It is was not immediately clear, however, whether Wednesday's meeting is the precursor to another public hearing with the former acting attorney general, or simply an effort to wrap up lingering suspicions about the completeness of Whitaker's testimony as the panel prepares to receive Mueller's final report.
Whitaker 'did not deny' talking to Trump about Cohen, personnel at SDNY, top Democrat says (WaPo)