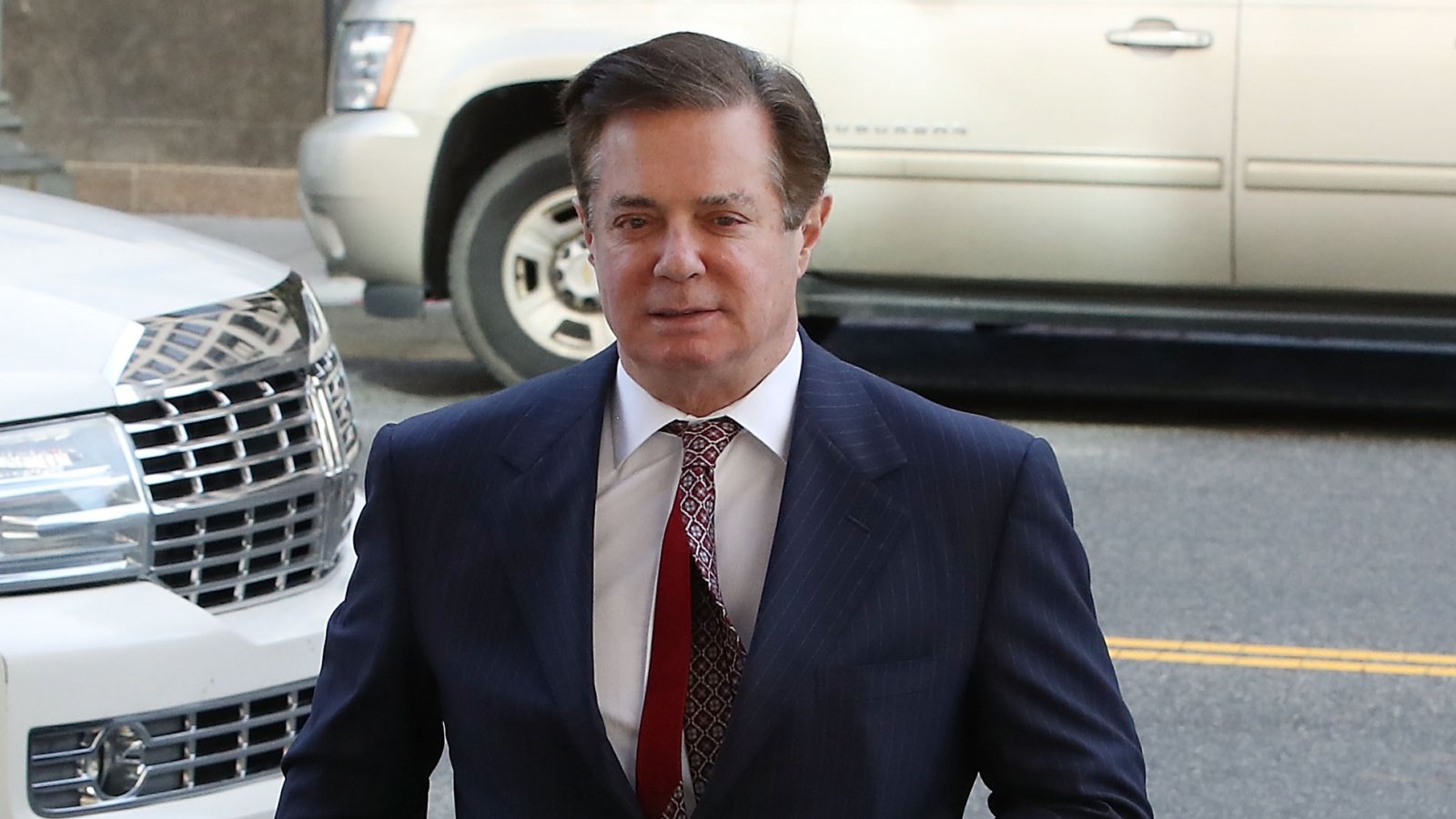 Most Democrats and many legal experts were shocked and outraged when Judge T.S. Ellis declared Paul Manafort has lived an "otherwise blameless life" and sentenced him to just 47 months in prison. 
"As a former prosecutor, I'm embarrassed," said NBC News and MSNBC legal analyst Glenn Kirschner, speaking Thursday on MSNBC. "As an American, I'm upset ... I am just as disappointed with Judge Ellis. It's an outrage and it's disrespectful of the American people."

(...)

"Crimes committed in an office building should be treated as seriously as crimes committed on a street corner," Democratic Sen. Amy Klobuchar of Minnesota said on Twitter.

At Brooklyn Defender Services in New York, which provides legal services to low-income people, Scott Hechinger posted a series of tweets, such as one saying, "My client yesterday was offered 36-72 months in prison for stealing $100 worth of quarters."

(...)

"Judge Ellis has inexcusably perverted justice and the guidelines," Harvard Law School professor and Trump critic Laurence Tribe tweeted.

Former federal prosecutor Harry Litman tweeted that Ellis is known for "arbitrary and capricious" sentencing but "this is a totally crazy and exorbitant departure."
CNN:
On the House side, Intelligence Chairman Adam Schiff accused Manafort lawyer Kevin Downing of signaling interest in a pardon to Trump in his parting assertion after Manafort had been sentenced: that there is no evidence Manafort colluded with Russia.

"The statement by Paul Manafort's lawyer after an already lenient sentence -- repeating the President's mantra of no collusion -- was no accident. It was a deliberate appeal for a pardon," the California Democrat tweeted. "One injustice must not follow another."

(...)

Rep. Jackie Speier of California accused Ellis of "ignoring sentencing parameters," being "patently ignorant of the basic facts of the case. And angling for a presidential judicial appointment" in a tweet Thursday. She called Manafort's term of less than four years in prison "a gross injustice."

Freshman Rep. Veronica Escobar of Texas argued on Twitter that "White collar criminals who betray their country can obviously get preferential treatment in Judge Ellis's courtroom. Disgraceful."
"This sentence, in my view, failed to do justice to the very serious crimes that Manafort has committed, as well as his utter disrespect for the law," Senator Richard Blumenthal told CNN after Manafort's hearing.

The light sentence also highlighted inequities in the American criminal justice system, with critics pointing out that people of color and low-income defendants often receive harsher sentences than their white-collar counterparts—including, as CNN legal analyst Laura Coates noted, from Ellis himself.

"Paul Manafort getting such little jail time for such serious crimes lays out for the world how it's almost impossible for rich people to go to jail for the same amount of time as someone who is lower income," Rep. Alexandria Ocasio-Cortez tweeted Thursday evening. "In our current broken system, 'justice' isn't blind. It's bought."
CNN:
Social media users also brought up Juanita Peralta, a mother of six who got 15 years in prison for drug possession, according to the Oklahomans for Criminal Justice Reform, which launched an effort to get her sentence commuted. Her 18-year-old is now raising five kids.

Hechinger also shared the story of Matthew Charles, who was released after serving 21 years of his 35-year sentence for selling crack cocaine. 

"Got a job, began volunteering, reconnected with family. The prosecution appealed. He was thrown back in jail. Fortunately, just released again. But should have never gone back," he said. 

(...)

Others brought up the case of Kalief Browder, who was 16 when he was arrested in New York and spent three years behind bars without being convicted of a crime. He was later charged with robbery and released in 2013 when the charges against him were dropped. He killed himself two years later.

"Kalief Browder did almost as much time on Rikers pre-trial for the charge of stealing a knapsack," Ara Wilson tweeted.
In contrast, President Trump told reporters he feels "very badly" for Paul Manafort, and Rudy Giuliani practically celebrated the outcome. 
Rudy Giuliani, the public face of Trump's legal team, took a victory lap after the sentencing, using it to level yet another attack on special counsel Robert Mueller. "The sentence was a lot less than the out of control Angry Democrat prosecutors wanted," he said in a text to PBS White House correspondent Yamiche Alcindor early Friday morning. "They should be ashamed of their horrendous treatment of Paul Manafort who they pressured relentlessly because, unlike Michael Cohen, he wouldn't lie for them."
RUDY GIULIANI TAKES A VICTORY LAP AFTER MANAFORT GETS OFF EASY (Vanity Fair)
Democratic lawmakers rip Manafort's sentence as inadequate (CNN)
Manafort's light sentence slammed as 'disrespectful,' 'lenient,' 'an outrage' (NBC News)
Paul Manafort gets 47 months. Legal experts share examples of people who got more time for less (CNN)