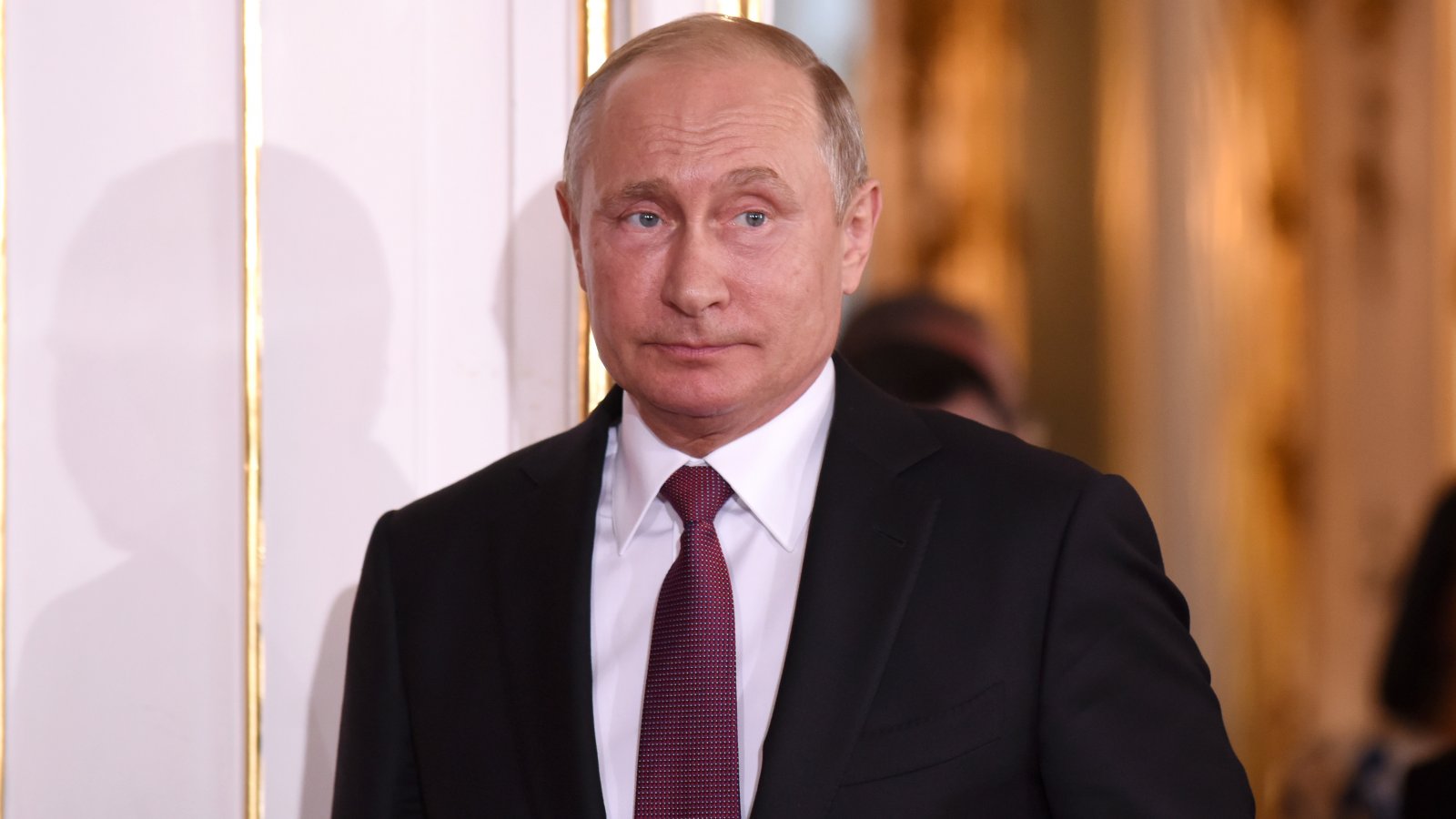 When Senators Lindsey Graham (R-SC) and Bob Menendez (D-NJ) introduced new legislation Wednesday that would impose more sweeping sanctions on Russia, the move was in part a reaction to already languishing sanctions implementation by the Trump administration. 
The State Department continues to stall on sanctions that already should have gone into effect in response to Russia's use of banned chemical weapons in the poisoning of former spy Sergei Skripal and his daughter on British soil last year, and officials are not consulting with Congress as required. 
CNN:
"State's consultations thus far have been acknowledging that they're now well past the deadline and telling us they're working on it," a senior Democratic Hill aide said. A senior Senate staffer said that "there has been zero" engagement with Congress on the issue beyond the notification in November that Russia had failed to certify that it was not using chemical weapons. That announcement was meant to be accompanied by at least an announcement of a second round of sanctions -- but three months, later they have not been imposed.

(...)

Once the US determined that the Russian government was behind the poisoning of Sergei Skripal with VX nerve agent last March, an attack that also affected Skripal's daughter and others, the US responded with sanctions on certain technology, required under the Chemical and Biological Weapons Control and Warfare Elimination Act of 1991.

Russia then had 90 days to certify to the US that it is no longer using chemical weapons, and allow inspectors in to prove it -- or it would face a much tougher set of sanctions, that could affecting banking, trade or even diplomatic relations. 

But when -- not surprisingly -- Russia failed to meet its requirements, no new penalties were imposed. Instead, State Department spokesperson Heather Nauert said in a statement, "The department is consulting with Congress regarding next steps as required."
But Congress says – and the State Department does not deny – this consultation is not happening. 
"While the Department does not preview sanctions determinations, we participate in a deliberative process with our interagency colleagues on such policy questions and will continue to do so," they said. "We have previously consulted and will consult with the appropriate Committees of jurisdiction, including (the Senate Foreign Relations Committee), and with Congress more broadly once determinations are made and as the Administration moves forward. "
On hearing the news of new intended sanctions, Russia reacted both with nonchalance and contempt. 
Russia has the tools to shield its economy from possible new U.S. sanctions, and the central bank and finance ministry have already created a buffer to protect the country's banks, the Russian finance minister said on Thursday.
– Franz Klintsevich, deputy head of the Federation Council's Committee for Defense and Security:

"These sanctions have nothing to do with the incident in the Kerch Strait. This is an extension of the United States' long anti-Russian policy, which I would compare with the bad habit of smoking a pipe before breakfast, poisoning everyone around you."

– Oleg Morozov, member of the Federation Council's Foreign Affairs Committee:

"Their motive is ridiculous since we've already been 'punished' for intervention and for Ukraine. Therefore, this has nothing to do with justifications [and] reasoning [for] new sanctions, but with the intention to impose them by all means."

– Alexei Chepa, deputy head of the Duma Committee on International Affairs:

"This is an extension of the insane campaign led by the United States… Of course I'm unsure that these statements will be supported."

– Anton Siluanov, Finance Minister:

"The United States is shooting itself in the foot [...] Russia has the necessary buffers in place to counteract the restrictions."

– Sergei Shvetsov, the Central Bank's first deputy governor:

"Our financial market is considerably more prepared than other countries and so the effects that the 2014 sanctions had will be considerably less now."

– Konstantin Kosachev, the chairman of the Federation Council's Committee on Foreign Affairs:

"Americans want to be exceptional at everything."
State Dept. isn't consulting with Congress on tougher Russia sanctions as it promised (CNN)
'Insane, Ridiculous': Russian Lawmakers React to New U.S. Sanctions Bill (The Moscow Times)
Russia Can Weather Possible New U.S. Sanctions, Minister Says (Reuters)