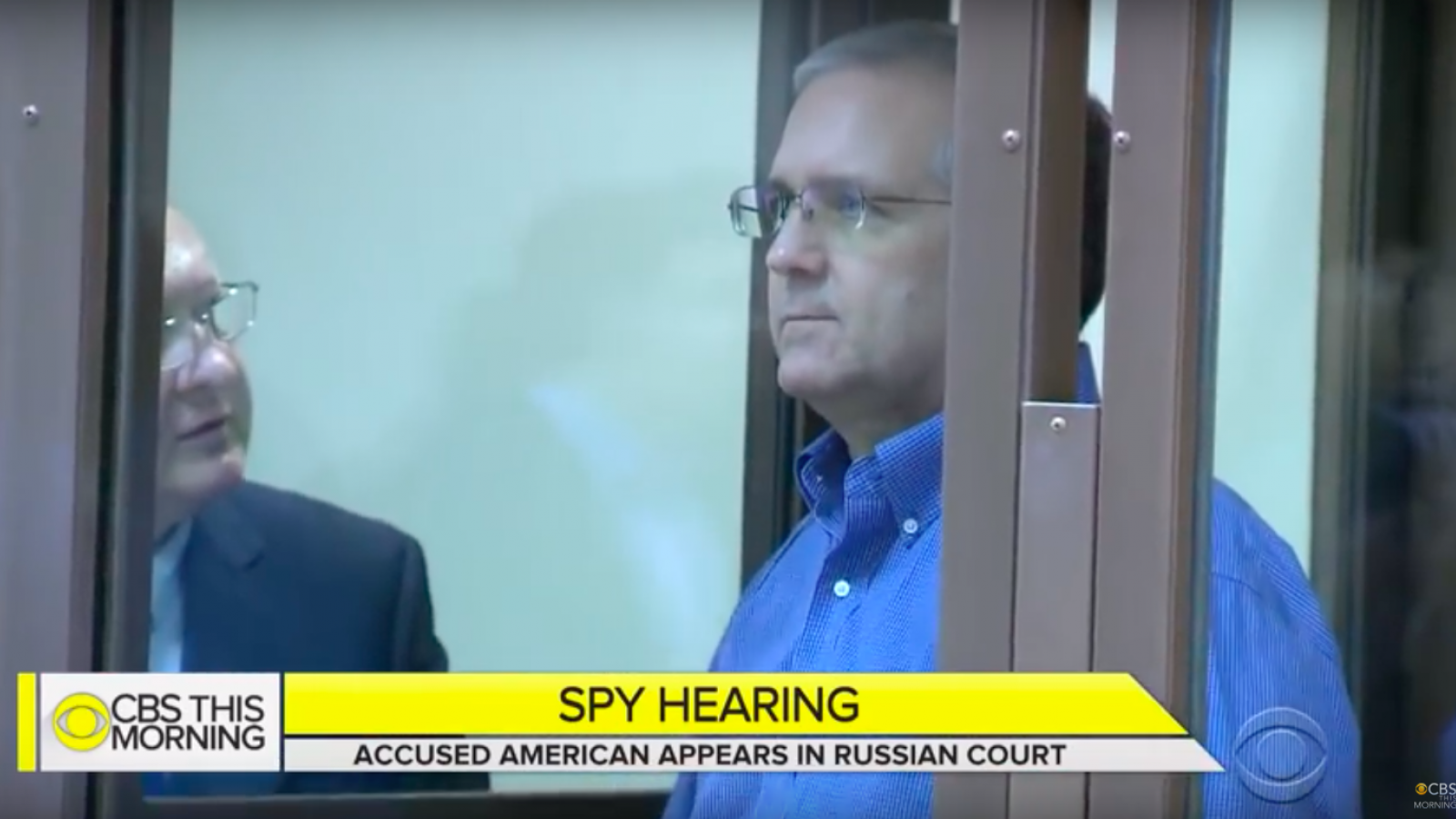 Paul Whelan, an American arrested in Moscow and accused of espionage, now has spent six weeks in prison in Moscow, and his family says the Trump administration is doing nothing to help him. 
There's "no evidence" the State Department is actively engaged in "in trying to figure out how to bring him home," Whelan's twin brother, David Whelan, told USA TODAY.  

State Department officials in Washington have told the family that "the circumstances and details" of his brother's arrest are still not clear, Whelan said. That has limited the State Department's ability to bring all its resources to bear on securing his release, he said.

"It has been six weeks since Secretary of State Pompeo said the U.S. 'would learn more about the charges'," Whelan said. He said the family has received excellent assistance from U.S. embassy officials in Russia, but "I'm not aware that the State Department has taken any action to find out information about Paul's arrest nor whether, if they have, they've received anything."

Whelan's sister, Elizabeth Whelan, has set up a temporary one-woman lobbying operation in Washington – traveling to and from her home in Massachusetts nearly every week so she can press members of Congress on her brother's detention. The family said lawmakers have been helpful, but it's unclear how much they can do to secure his release.

(...)

David Whelan said the Russian attorney representing him in the case was appointed by Kremlin intelligence officials.

President Donald Trump has taken a keen interest in other U.S. detainee cases, tweeting about their plights and threatening foreign leaders over their detentions ... 

State Department spokesman Robert Palladino noted last week that U.S. embassy officials in Russia have visited Paul Whelan twice in Moscow's Lefortovo prison and attended his first court hearing on Jan. 22, when he was denied bail and confined to a metal-reinforced cage during the proceedings. 

"We remain in contact with the Whelan family," Palladino told reporters last week. "We take seriously our right to visit detained American citizens regularly and to ensure that they receive humane treatment and access to medical care as one of our highest priorities at the State Department."

Palladino said the U.S. was coordinating with other countries to get consular access to Whelan, who grew up in Michigan but also holds United Kingdom, Irish and Canadian citizenship ... 

(...)

Palladino and other State Department officials are constrained in what they can say publicly about Whelan's situation – and that's part of the family's frustration. Because of stalling by Russian authorities, Paul Whelan only signed a privacy waiver last week that will allow American officials to speak to the media about his situation and the charges against him.

And then, the Russians would not let Whelan return the document to U.S. embassy officials during a Feb. 5 visit – instead forcing him to mail the form back to the embassy.

"Now that Paul's been able to sign – although he has to mail the form, because the Russians wouldn't allow him to hand it to the embassy staff – we are hopeful this will allow more information flow on Paul's case," Whelan said in an email to USA TODAY.

But in the meantime, the Russian government has put a "stranglehold on information about Paul's case" and blocked him from choosing his own attorney as he battles espionage charges in a Moscow court, Whelan said ... 
Paul Whelan's family fears Trump administration letting him 'languish' in Russian prison (USA Today)