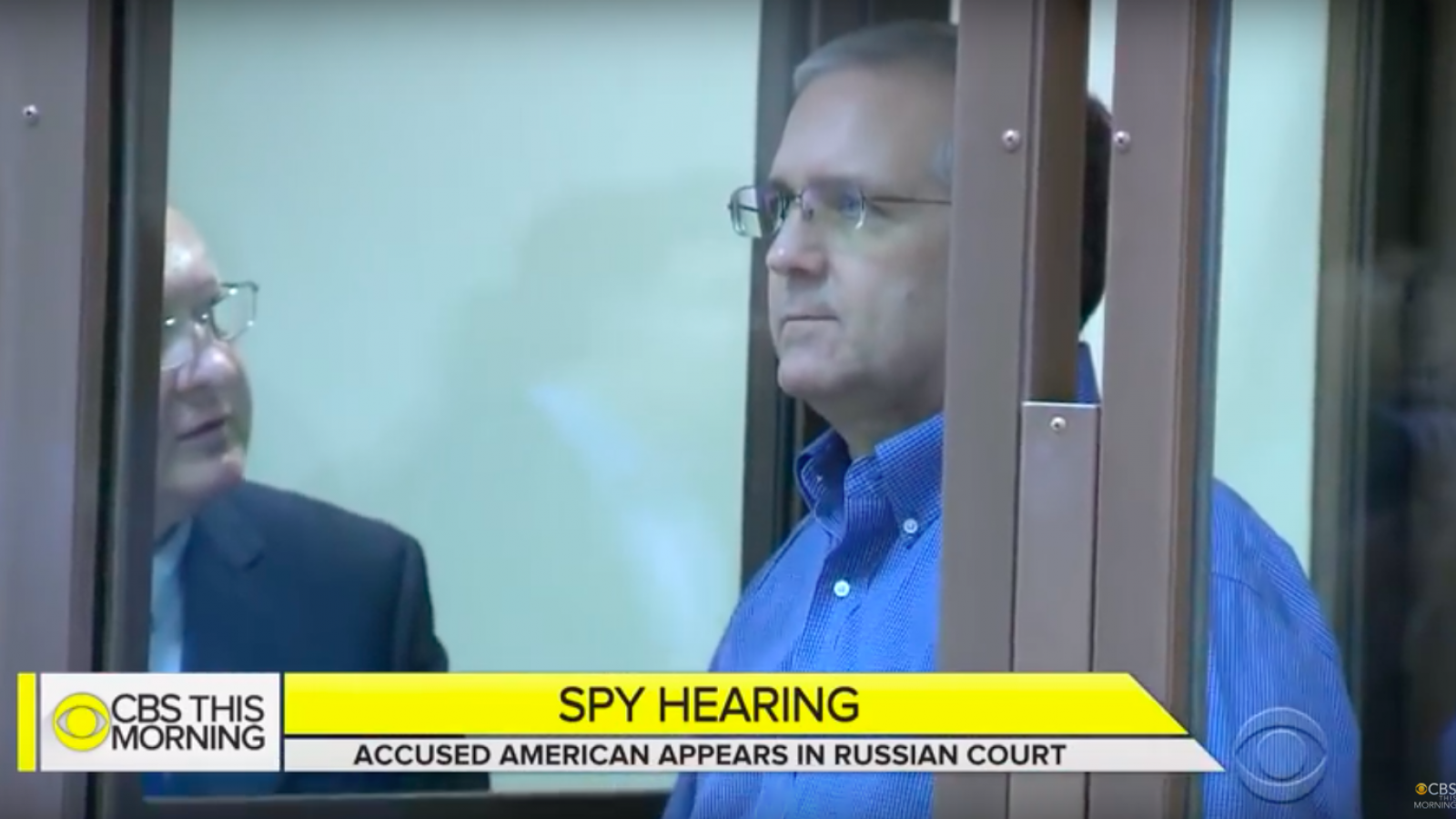 Paul Whelan, the former Marine arrested in Moscow on December 28, 2018 for alleged espionage, appeared in court Tuesday where a judge denied his request for bail and ordered him to spend another month in Lefortovo Prison.
Mr. Whelan, wearing a sky blue shirt and dark pants, was locked in a glass docket, as is the custom in Russian courts. He did not speak to reporters before they were ushered out of the room. During the hearing he spoke for about 15 minutes in his own defense, the lawyer said.
Russian officials arrested Whelan after he accepted a flash drive allegedly containing "a full list of names of the employees of a secret Russian security agency."
Vladimir A. Zherebenkov, Mr. Whelan's lawyer, said that he had been handed the secret information by another person whom he would not identify. He did not say whether Mr. Whelan knew the person, or what motive the person might have had for passing on classified material.

"Paul actually was actually meant to receive information that was not classified from an individual," Mr. Zherebenkov told reporters before a bail hearing on Tuesday. The drive was supposed to contain pictures, he said.

"These were cultural things — a trip to a cathedral, Paul's holiday," he said. "But as it turned out, it contained classified information."

Mr. Whelan had no clue what was on the drive because he was arrested before he had a chance to look at it, the lawyer said.
Family members of Paul Whelan, an American held in Russia on charges of spying, said Tuesday that they are convinced he "was entrapped and is not guilty of espionage."

(...)

"Unfortunately, today's ruling merely confirms that Paul will remain wrongfully detained for many more months," his family said in a statement issued by Whelan's brother, David. "It is clear to our family that only government action will return Paul to his family any time soon."

(...)

"We have not had any information about a USB drive, what was on it, or how it might have materialized in Paul's possession," the family statement said.

Whelan, a former Marine, was born in Canada but lives in Michigan, where he works as director of global security for auto parts supplier BorgWarner. He holds U.S., British, Canadian and Irish passports. U.S. Ambassador to Russia Jon Huntsman visited him at Moscow's Lefortovo pretrial detention center Jan. 2.
Family of accused spy Paul Whelan 'certain he was entrapped' by Russians (USA Today)
Russia Says He's a Spy. His Lawyer Says He Just Wanted Photos of a Cathedral. (NYT)