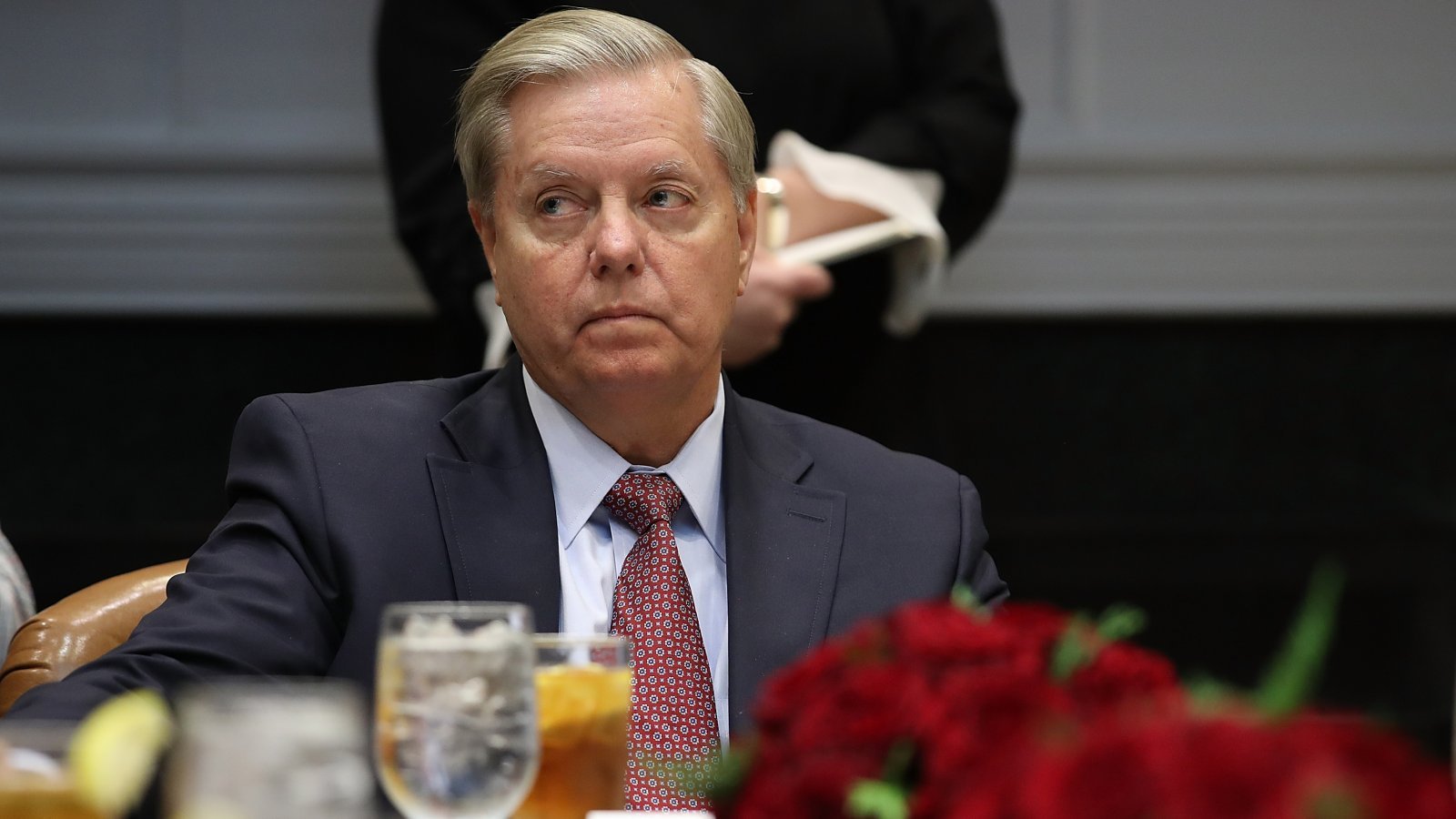 Senate Judiciary Committee Chairman Lindsey Graham (R-SC), who had cosponsored legislation to protect Special Counsel Robert Mueller in case President Trump attempted to dismiss him without due cause, now says he sees no need to bring the bill, which passed out of committee once already, to a vote again this session.  
Just last month, he suggested he would advance bipartisan legislation to protect the special counsel if the probe is still live by the end of February.

But Graham said recently he isn't worried about the president, who continues to rage against a "witch hunt" that has secured a growing set of indictments and convictions, including those of close Trump campaign associates.

"I see no indication that he is going to do anything untoward toward Mr. Mueller, none," said Graham.

His colleagues on the Judiciary Committee aren't so sure — and they're pushing Graham to act.

Sen. Chris Coons (D-Del.), a co-sponsor of the Mueller protection bill, noted that Graham is also a co-sponsor and that the committee approved the bill last year under Sen. Chuck Grassley (R-Iowa.).

"Chairman Graham is on the record having voted for this bill and advanced it to the floor," Coons said. "I look forward to talking to him about why I think there continues to be urgency around protecting the special counsel."

(...)

Last year, the Judiciary Committee approved the Mueller protection bill 14-7 despite opposition from the White House and Senate Majority Leader Mitch McConnell (R-Ky.).

Graham told reporters at the time that the Judiciary Committee "has an independent obligation to do what we think's best" and the special counsel "now and in the future needs protection."

McConnell kept the bill bottled up the rest of the previous Congress, and he has shown no willingness to reverse course — a decision that is likely to weigh on Graham, who has also cultivated ties with Trump after clashing with him in the 2016 campaign.
Graham showed just how close he has gotten with the president when he wrote to the FBI seeking an explanation of the tactics used to arrest Trump's longtime political advisor, Roger Stone. 
"The American public has had enough of the media circus that surrounds the Special Counsel's investigation," Graham wrote in a letter to FBI Director Christopher Wray. "Yet, the manner of this arrest appears to have only added to the spectacle. Accordingly, I write to seek justification for the tactics used and the timing of the arrest of Mr. Stone."
Graham in no rush to protect Mueller (Politico)