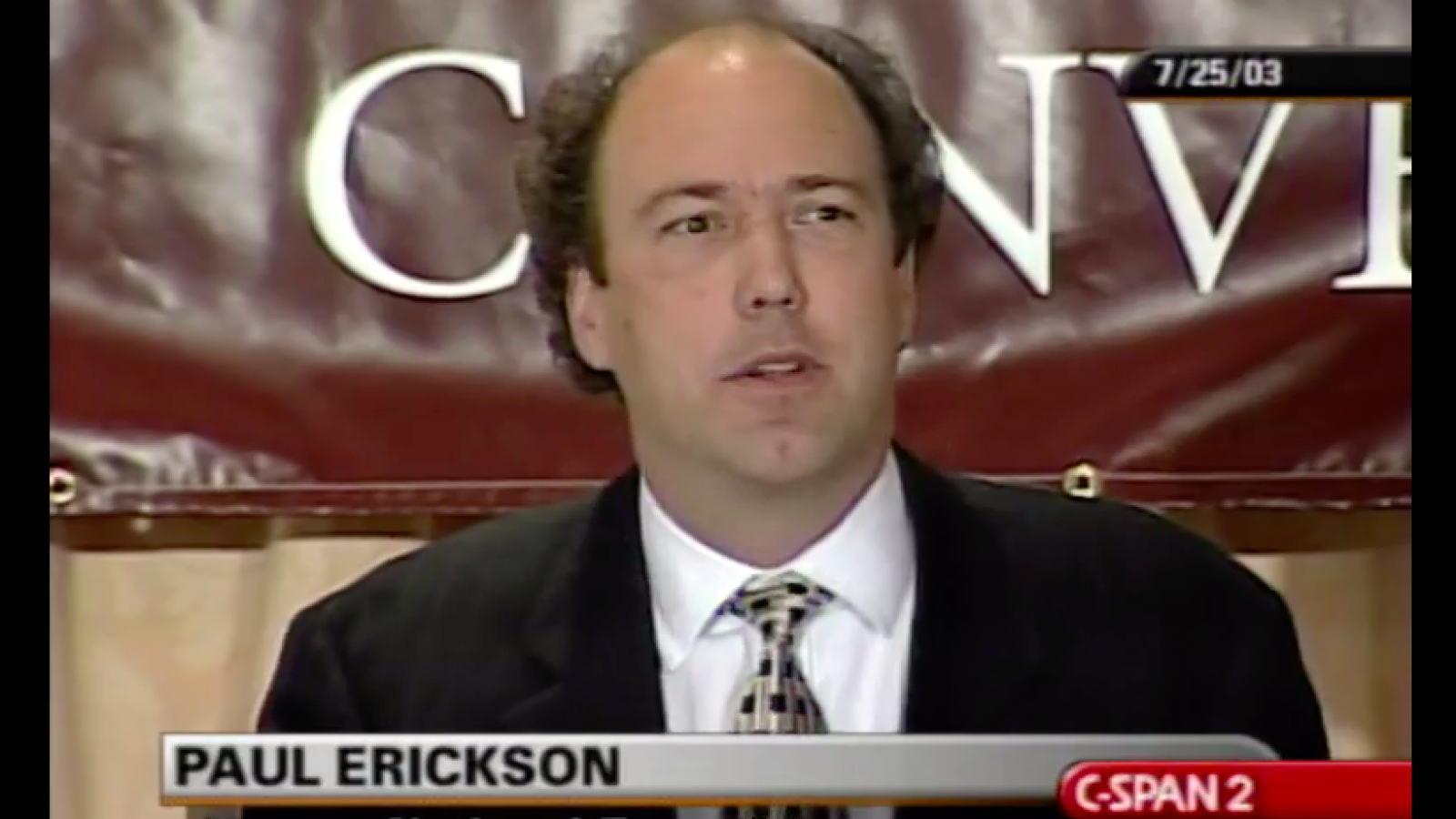 The Daily Beast reports exclusively that Paul Erickson, Maria Butina's boyfriend, was arrested Tuesday on charges of wire fraud and money laundering. 
The U.S. attorney for the district of South Dakota is handling the prosecution, which is separate from the case that was lodged against Butina in Washington, D.C.
Erickson has pleaded not guilty.
The indictment alleges that Erickson ran a criminal scheme from 1996 to 2018 using a chain of assisted living homes called Compass Care. Erickson also allegedly defrauded investors through a company called Investing with Dignity that claimed to be "in the business of developing a wheelchair that allowed people to go to the bathroom without being lifted out of the wheelchair." The indictment says he also ran a fraudulent scheme that claimed to be building homes in the Bakken oil fields of North Dakota.

(...)

Erickson's arrest comes after several months of investigation by federal and state law enforcement officials, according to court documents and individuals with direct knowledge of the probe.
In December, The Daily Beast revealed the FBI, in connection with the Butina probe, had sent Erickson a target letter and was considering bringing charges against him for secretly operating as an agent of a foreign government.
Paul Erickson, Russian Agent Maria Butina's Boyfriend, Indicted for Fraud (Daily Beast)