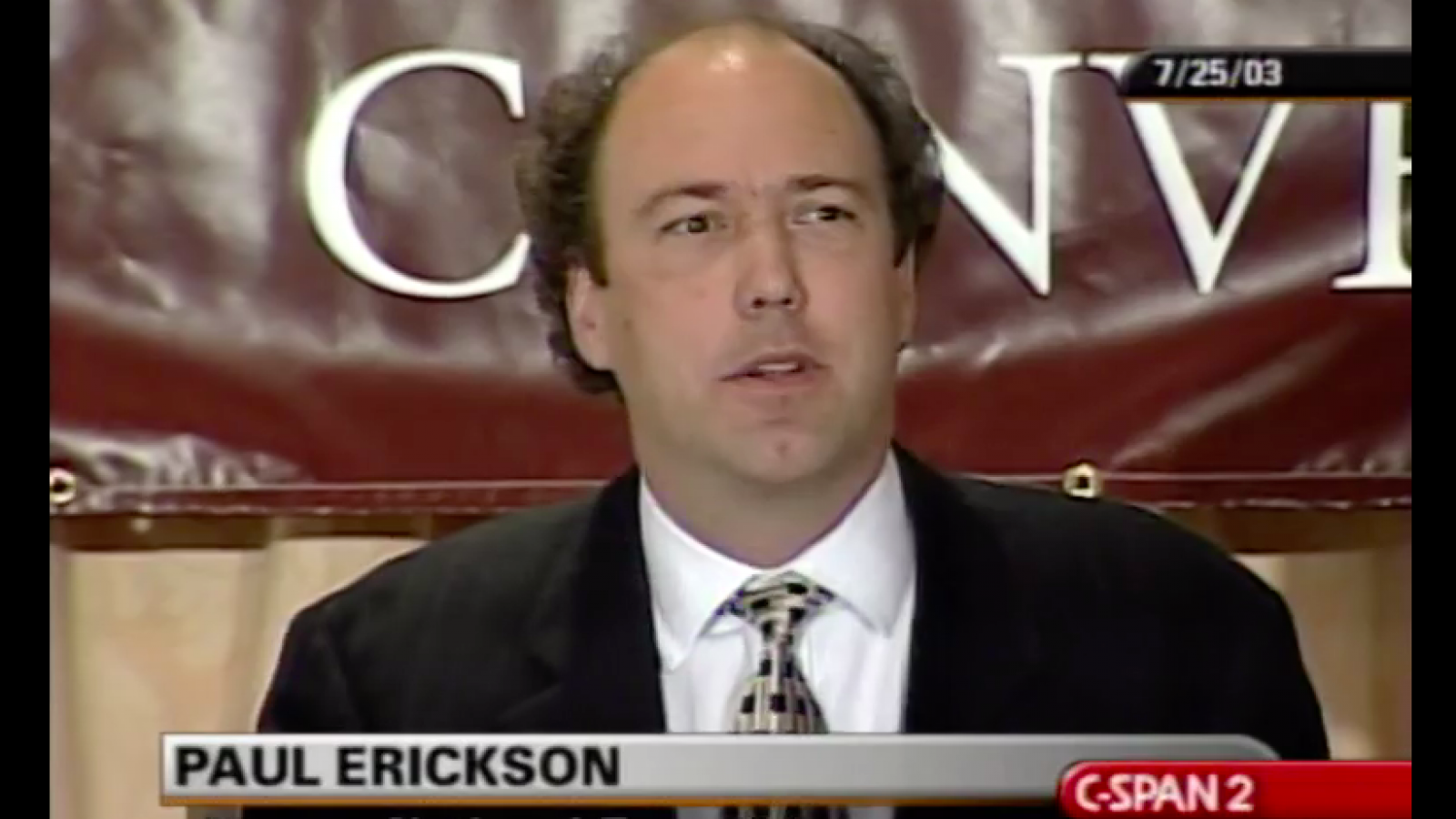 The Daily Beast reports exclusively the FBI is investigating Paul Erickson, Maria Butina's boyfriend, and may end up charging him with being a foreign agent too. 
The Daily Beast reviewed a "target letter" that federal investigators sent Erickson's lawyer, which said they are considering bringing charges against him under Section 951 of the U.S. code—the law barring people from secretly acting as agents of foreign governments. 

The letter also said the government may bring a conspiracy charge against Erickson, who is the boyfriend of accused foreign agent Maria Butina. The letter, which was sent in September by investigators working out of the U.S. attorney's office in Washington, does not accuse Erickson of any crimes or guarantee that he will face charges.
But if prosecutors do charge Erickson, it will be a big deal. 
"Charging an American under 951 in the context of the Russia investigation is especially serious because that statute is generally reserved for espionage-like cases, such as intelligence-gathering on behalf of a foreign government," said Ryan Goodman, a former Defense Department attorney who now teaches at the New York University School of Law. 

"Essentially what it would say is that an American was acting to advance the interests of a foreign power, contrary to the interests of the United States of America," said Renato Mariotti, a former federal prosecutor.  

(...)

Justice Department investigators aren't the only ones interested in Erickson. Staffers with the Senate intelligence committee, which is probing Russian meddling in the 2016 presidential elections, have also asked to speak with him. But a lawyer for Erickson told them he would plead the Fifth Amendment if subpoenaed to testify ... 

According to The New York Times, Erickson wrote an email to the Trump campaign in May 2016 offering to set up a back-channel meeting between the candidate and Russian President Vladimir Putin.

(...)

According to court documents filed by the prosecutors charging Butina, someone called "Person 1" and widely believed to be Erickson boasted that he was involved in "securing a VERY private line of communication between the Kremlin" and the Republican Party.
Read more: Feds Target Butina's GOP Boyfriend as Foreign Agent (The Daily Beast)