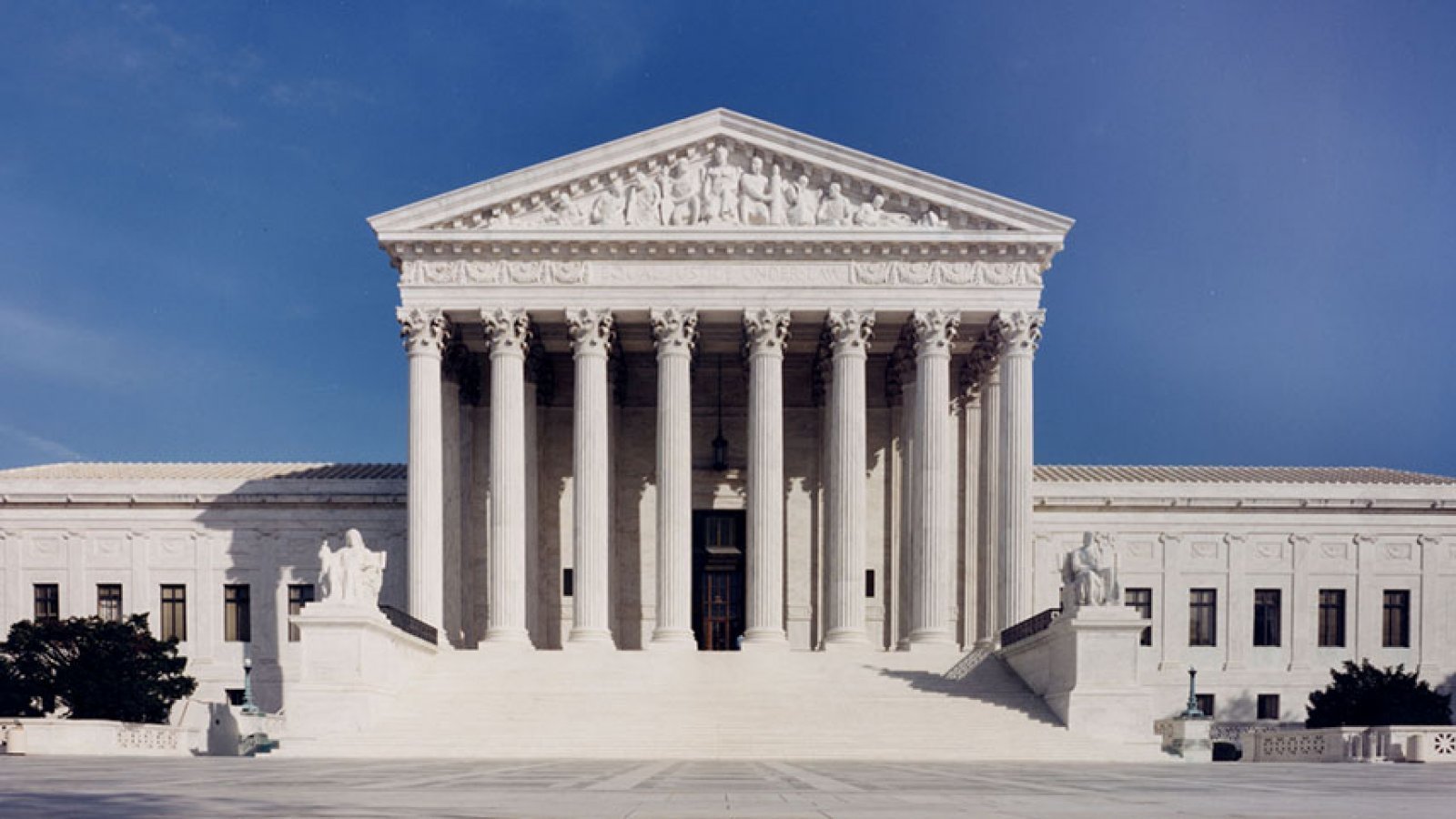 The justices on Tuesday granted the government's request to file a censored version of an appeal to the high court in which the country is fighting a grand jury subpoena and a $50,000-a-day fine for not complying with the subpoena.

The appeal doesn't identify the country, a company it controls or even the lawyers who are representing it. But the appeal says the justices should make clear that a federal law that generally protects foreign governments from civil lawsuits in the U.S. also shields them in criminal cases.

The justices had previously refused to block the subpoena and fine on an emergency basis.
While Tuesday's decision means that much of the case will remain cloaked, the justices allowed the public release of a partially-redacted legal filing that disclosed a few more facts about the dispute.

One revelation: while prosecutors proposed a $10,000-a-day fine on the firm for failing to comply with the demand for its records, Chief Judge Beryl Howell of the U.S. District Court in Washington opted instead for a sharply increased sanction of $50,000 a day, but put that penalty on hold pending an appeal.

The redacted petition made public Tuesday also makes clear that the company tangled up in the dispute is "wholly-owned by a foreign state." It's still not clear what country is involved, though, or what type of business the company does in the U.S.

(...)

The newly-released filing reveals that the confidentiality went even further than previously known: at some point, lawyers for the company were excluded while prosecutors made an unusual "ex parte" presentation to the appeals court judges.
The country says it is immune from being subpoenaed under the Foreign Sovereign Immunities Act and that complying would require it to violate its own laws.

The U.S. government has until Feb. 21 to respond to the appeal. An uncensored, sealed version of the appeal also has been filed with the court.

Both Politico and The Washington Post have reported that the subpoena apparently relates to the Mueller investigation. Prosecutors have been trying to obtain information from the foreign-owned company since last summer, Judge Stephen Williams wrote in an opinion that was released by the appeals court earlier in January.