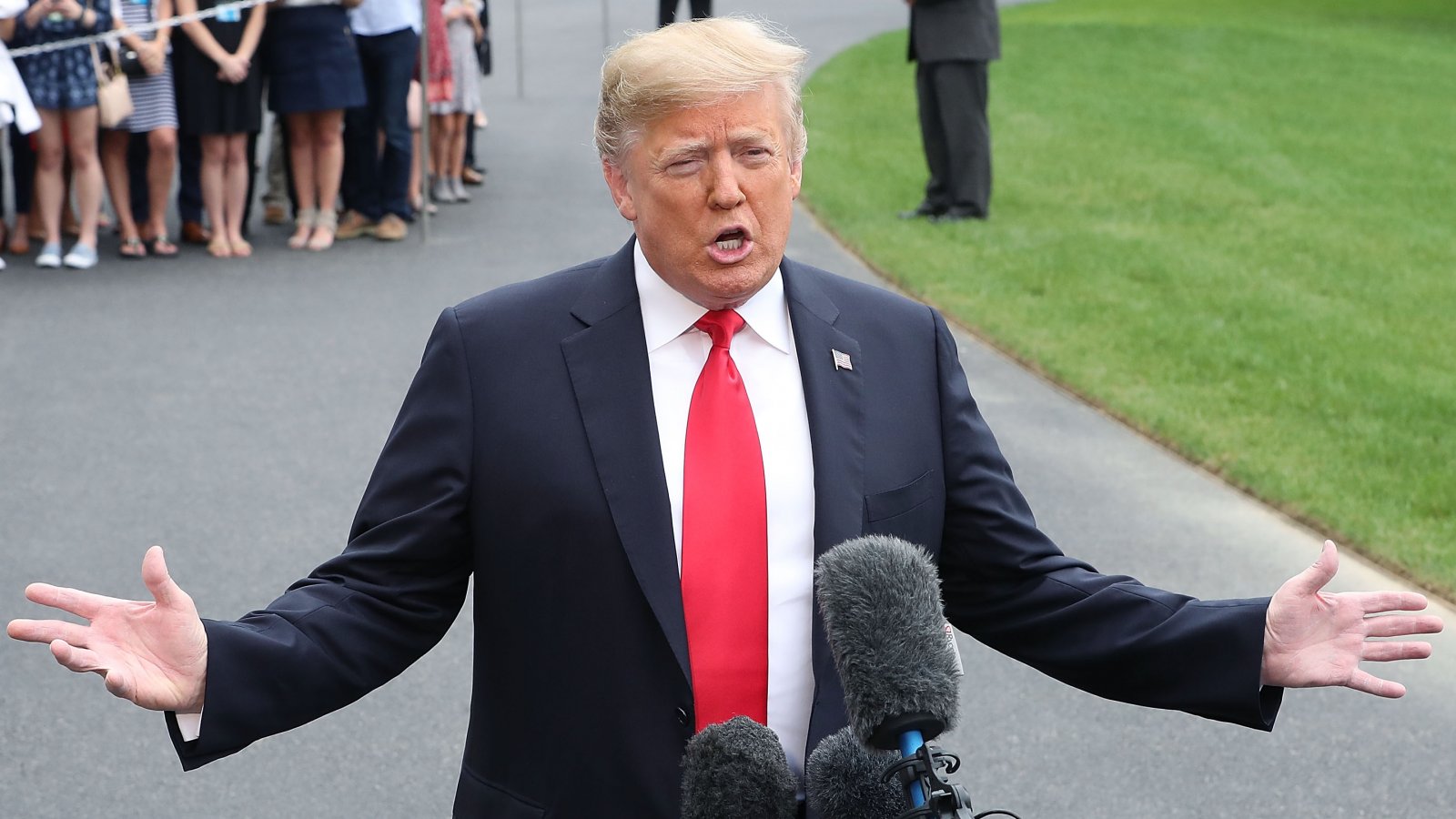 The Atlantic reports President Trump and his legal advisors currently have no solid idea what they're going to do once Special Counsel Robert Mueller releases the results of his investigation. 
According to a half-dozen current and former White House officials, the administration has no plans in place for responding to the special counsel's findings—save for expecting a Twitter spree.

The one thing they do know, Rudy Giuliani told me, is that they're going to fight.

If Robert Mueller's team tries to subpoena the president, "we're ready to resist that," Trump's attorney said.

Giuliani said it's been difficult in the past few months to even consider drafting response plans, or devote time to the "counter-report" he claimed they were working on this summer as he and Trump confronted Mueller's written questions about the 2016 campaign.
While Trump insisted he answered Mueller's questions easily and all by himself, Giuliani says the responses took longer than they should have. 
"Answering those questions was a nightmare," he told me. "It took him about three weeks to do what would normally take two days."
Reporter Elaina Plott writes Trump's team may not have a plan in place because creating one would mean facing the reality the president may be guilty of something. 
Attempting to plan "would mean you would have to have an honest conversation about what might be coming," a former senior White House official, who requested anonymity to speak freely, told me.

(...)

It's not that White House officials are altogether unwilling to confront the topic. But many current and former White House staffers I spoke to stressed the problem that has plagued them since the beginning of Trump's presidency: making plans and sticking to them when the "communicator in chief" will, inevitably, prefer his own approach.

"We would always put together plans with the knowledge that he wouldn't use them or they'd go off the rails," one recently departed official told me. "And at this point, with Mueller, they've decided they're not even going to do that."

"It's like, 'Jesus, take the wheel,'" the source added, "but scarier."
Former White House counsel to Richard Nixon, John Dean, said on CNN Giuliani "may be deluding his client" by dismissing the extent of trouble Trump likely is facing after Mueller revealed how much Michael Flynn has cooperated with the special counsel. 
Trump vented again Thursday morning on Twitter, claiming the Russia probe is sabotaging his approval rating. 

The White House Has No Plan for Confronting the Mueller Report (The Atlantic)
John Dean: Giuliani might be deluding Trump (CNN video)