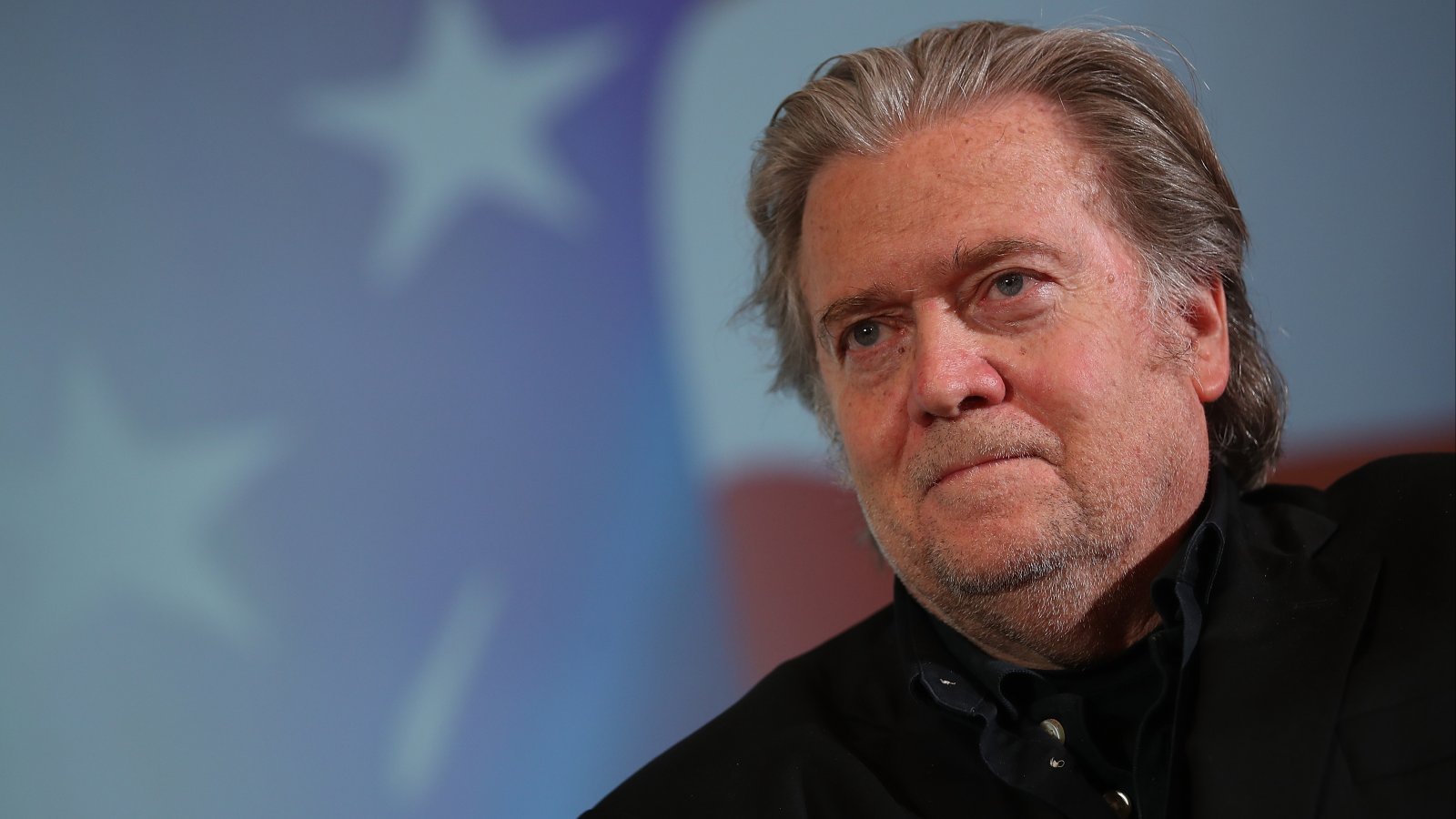 Senate Intelligence Committee investigators met with Steve Bannon behind closed doors last month to ask questions about Cambridge Analytica, the now-shuttered Trump campaign data analytics firm Bannon co-founded. 
Cambridge Analytica drew international opprobrium when its work covertly harvesting millions of Facebook users' personal information was revealed in March. Facebook denounced the company's tactics, but still suffered enormous public blowback. In May, Cambridge Analytica announced it was closing down. 

The company's former chief, Alexander Nix, once offered to help WikiLeaks distribute emails stolen from Hillary Clinton, as The Daily Beast first reported. Julian Assange confirmed the overture and said he turned it down. Later, a Channel 4 News hidden-camera sting captured Nix admitting his firm used prostitutes and blackmail to try to damage its clients' political opponents. 

Bannon had close connections to the firm. His former patron, heiress Rebekah Mercer, was on its board and also helped fund Breitbart. And while Trumpworld figures like Paul Manafort had a low view of the firm, Cambridge Analytica whistle-blower Christopher Wylie told CNN that the company was "Bannon's arsenal of weaponry to wage a culture war on America using military strategies."

(...)

Bannon's comments in [his] book [Fire and Fury: Inside the Trump White House] —including a suggestion that Don Jr. may have introduced Kremlin operatives to his father—appear to have even attracted the attention of Special Counsel Robert Mueller. Before the book's publication, according to a source familiar with his probe, Mueller hadn't indicated interest in Bannon. After it was published, Mueller subpoenaed the former Trump campaign boss, who went on to have several meetings with the special counsel's team.
Senate Intelligence Committee Grilled Steve Bannon About Cambridge Analytica (Daily Beast)