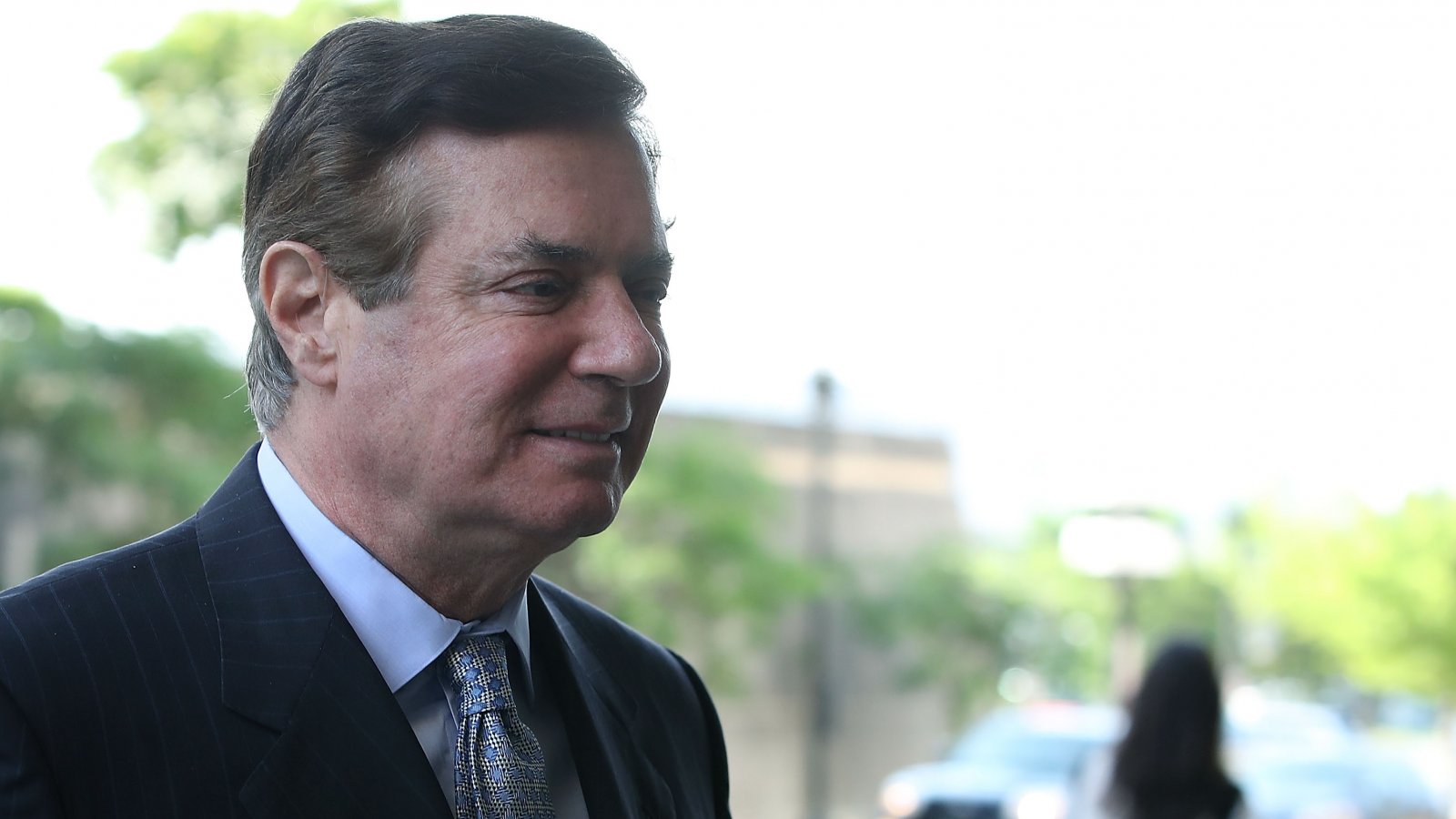 Looking for work in 2017, now-incarcerated Trump campaign chairman Paul Manafort met with Lenín Moreno, Ecuador's incoming president, and discussed a possible deal concerning WikiLeaks founder Julian Assange. 
Mr. Manafort made the trip mainly to see if he could broker a deal under which China would invest in Ecuador's power system, possibly yielding a fat commission for Mr. Manafort.

But the talks turned to a diplomatic sticking point between the United States and Ecuador: the fate of the WikiLeaks founder Julian Assange.

In at least two meetings with Mr. Manafort, Mr. Moreno and his aides discussed their desire to rid themselves of Mr. Assange, who has been holed up in the Ecuadorean Embassy in London since 2012, in exchange for concessions like debt relief from the United States ... 

They said Mr. Manafort suggested he could help negotiate a deal for the handover of Mr. Assange to the United States, which has long investigated Mr. Assange for the disclosure of secret documents and which later filed charges against him that have not yet been made public.

Within a couple of days of Mr. Manafort's final meeting in Quito, Robert S. Mueller III was appointed as the special counsel to investigate Russian interference in the 2016 election and related matters, and it quickly became clear that Mr. Manafort was a primary target. His talks with Ecuador ended without any deals.
The NYT makes clear no evidence exists Manafort discussed a possible Assange trade with President Trump or his administration or that Manafort's conversations related to Wikileaks' role in Russia's 2016 election interference. 
But the revelations about Mr. Manafort's discussions in 2017 about Mr. Assange in Quito underscore how his self-styled role as an international influence broker intersected with the questions surrounding the Trump campaign.

(...)

In the months after Mr. Moreno took office, the Ecuadorean government granted citizenship to Mr. Assange and secretly pursued a plan to provide him a diplomatic post in Russia as a way to free him from confinement in the embassy in London. (That plan was ultimately dropped in the face of opposition from British authorities, who have said they will arrest Mr. Assange if he leaves the embassy.)

Jason Maloni, a spokesman for Mr. Manafort, said that it was Mr. Moreno — not Mr. Manafort — who broached the issue of Mr. Assange and "his desire to remove Julian Assange from Ecuador's embassy." Mr. Manafort "listened but made no promises as this was ancillary to the purpose of the meeting," said Mr. Maloni, adding, "There was no mention of Russia at the meeting."
Manafort Discussed Deal With Ecuador to Hand Assange Over to U.S. (NYT)