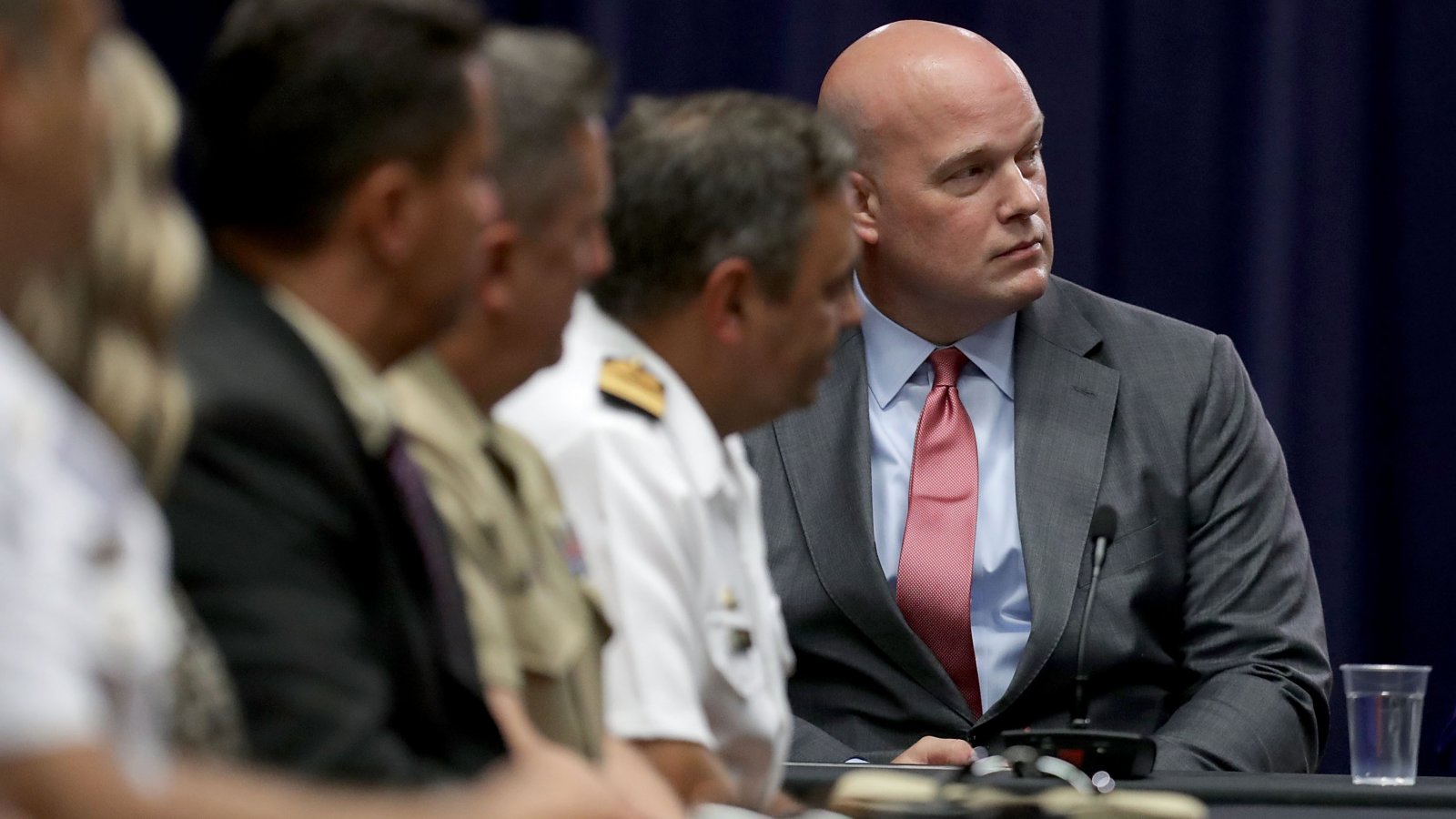 According to The Washington Post, President Trump has spoken with Attorney General Jeff Sessions' chief of staff Matt Whitaker about the possibility of taking over his boss' job should the president finally follow through on his incessant insulting rhetoric and fire the AG. 
It's a strange development given that when Deputy Attorney General Rod Rosenstein's job appeared to be in imminent jeopardy late last month, the Justice Department wrote a draft statement naming Whitaker Rosenstein's replacement. 
The conversation between Trump and Matthew G. Whitaker was somewhat nebulous, the people said. It was not clear, for example, whether Whitaker would take over on an interim basis or be nominated in a more permanent capacity, or how definitive the president's intentions were.

On a long list of indignities that Sessions has endured from his boss, Trump's discussing replacing him with his own top aide stands out. Trump has wanted to fire Sessions ever since he recused himself from what is now the special counsel's investigation into whether Russia coordinated with the Trump campaign to influence the 2016 election. He has berated his attorney general publicly and privately, and recently told Hill.TV, "I don't have an attorney general."
The Post says Trump's conversation with Whitaker about replacing Sessions took place around the same time he was set to step in for Rosenstein. 
White House officials now say that they expect both Rosenstein and Sessions to stay in their jobs until the midterm elections, as any move against them before then could be damaging to Republicans in close races. After that, though, the Justice Department expects the two men at the top will be replaced in short order. It is unclear whether Whitaker will be a part of those plans.

Even as Trump has fumed about Sessions, he has seemed to take a liking to the attorney general's chief of staff. Whitaker is a former University of Iowa football player who looks the part. He served as U.S. attorney for the Southern District of Iowa from 2004 to 2009, and ran unsuccessfully for a Senate seat in 2014. Before coming to the Justice Department to serve as Sessions's chief of staff last year, he did TV commentary and directed the Foundation for Accountability and Civic Trust.

In September 2017, he wrote a column for CNN saying that special counsel Robert S. Mueller III — who CNN had reported at the time could be looking into Trump and his associates' financial ties to Russia — had "come up to a red line in the Russia 2016 election-meddling investigation that he is dangerously close to crossing." If made the attorney general, Whitaker would possibly be in a position to supervise Mueller, but ethics officials would probably review his past public comments to see if he had any conflicts of interest.
Trump talked with Jeff Sessions's own chief of staff about replacing him as attorney general (WaPo)