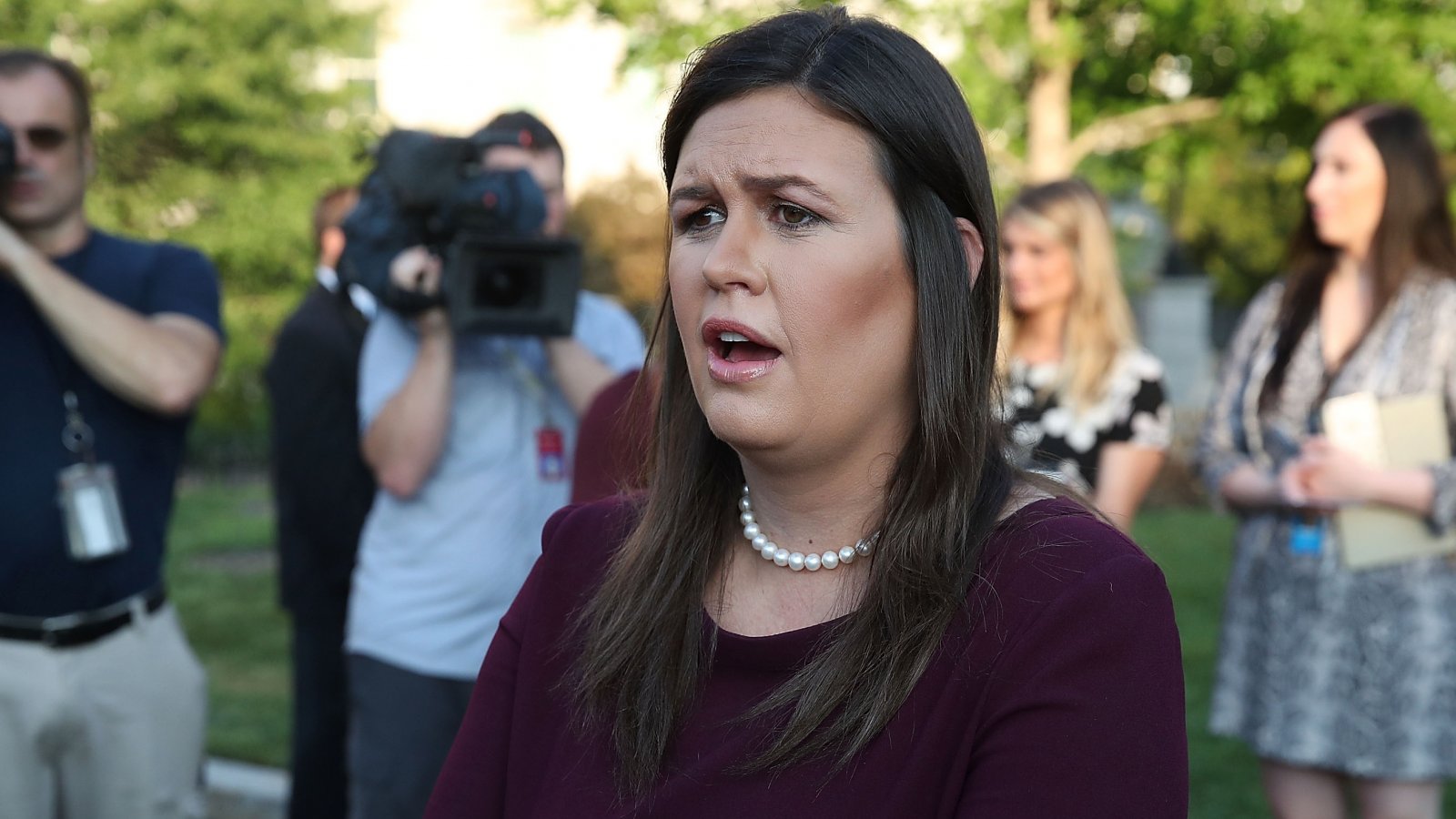 White House Press Secretary Sarah Sanders, appearing on Good Morning America, refused to say whether President Trump is planning to fire Deputy Attorney General Rod Rosenstein when the two meet at the White House on Thursday. 
"Does the president have confidence in Mr. Rosenstein?" ABC News anchor George Stephanopoulos asked Sanders.

"The president has confidence in the system," the press secretary answered, to which Stephanopoulos replied, "that's not what I asked."

"I'm not going to get ahead of the conversation that's going to take place," Sanders continued. "Certainly, he wants things to take place. There have been a number of incidents that have caused a great deal of concern, not just to the president, but to Americans all over the country."

(...)

In her "Good Morning America" interview, Sanders declined to offer assurances that Trump would allow special counsel Robert Mueller to complete his investigation into Russian meddling in the 2016 elections if Rosenstein is fired or resigns, telling Stephanopoulos that she didn't want to "get ahead of" the president.
When Rosenstein went to the White House Monday, the Justice Department, clearly as in the dark as everyone else, drafted a statement addressing his resignation. Axios reports spokeswoman Sarah Isgur Flores wrote the statement as if it were coming from Sessions.
The draft statement from Sessions says: "Rod Rosenstein has served the Department of Justice with dedication and skill for 28 years. His contributions are many and significant. We all appreciate his service and wish him well." 

The draft statement goes on to say that Sessions' chief of staff Matt Whitaker would go on to serve as his deputy, and that Noel Francisco, the Solicitor General, would serve as the Acting Attorney General overseeing the special counsel investigation.
Mother Jones notes Whitaker wrote an opinion piece for CNN.com last year saying, incorrectly, that Mueller's investigation into the president's finances went beyond the scope of his mandate. 
If he were to continue to investigate the financial relationships without a broadened scope in his appointment, then this would raise serious concerns that the special counsel's investigation was a mere witch hunt. If Mueller is indeed going down this path, Rosenstein should act to ensure the investigation is within its jurisdiction and within the authority of the original directive.

(...)

It is time for Rosenstein, who is the acting attorney general for the purposes of this investigation, to order Mueller to limit the scope of his investigation to the four corners of the order appointing him special counsel.

If he doesn't, then Mueller's investigation will eventually start to look like a political fishing expedition. This would not only be out of character for a respected figure like Mueller, but also could be damaging to the President of the United States and his family -- and by extension, to the country.
Sanders won't say whether Trump plans to fire Rosenstein (Politico)
Justice Department drafted exit statement for Rod Rosenstein (Axios)
Mueller's investigation of Trump is going too far (CNN.com opinion)