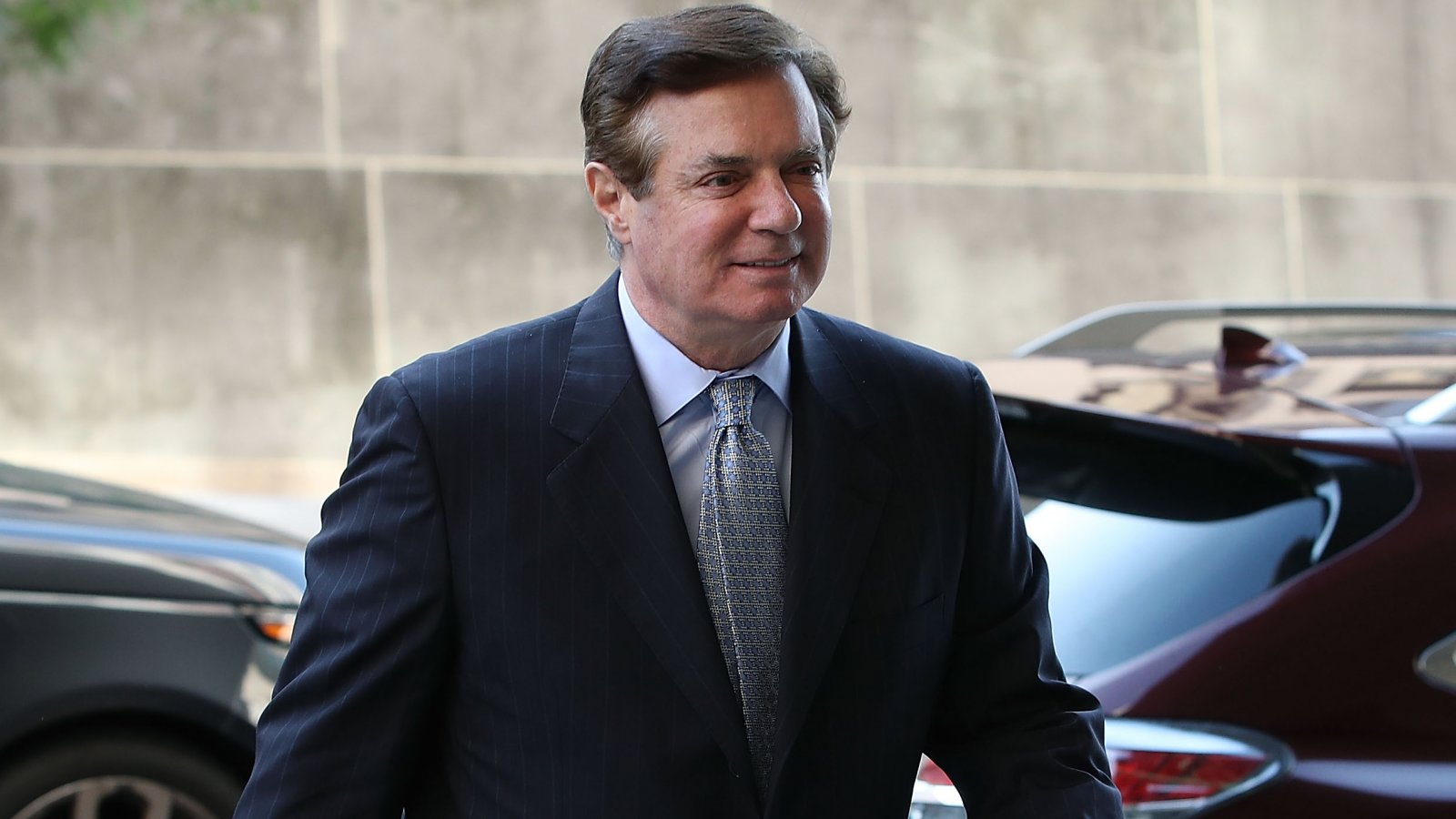 ABC News is reporting, according to sources, Paul Manafort's defense team has reached a tentative plea deal with Special Counsel Robert Mueller's prosecutors which will allow the former Trump campaign chairman to avoid a second, upcoming trial in DC. 
The deal is expected to be announced in court Friday, but it remains unclear whether Manafort has agreed to cooperate with prosecutors or is simply conceding to a guilty plea, which would allow him to avoid the stress and expense of trial, according to three sources with knowledge of the discussions.

Manafort and his most senior defense attorneys spent more than four hours Thursday in discussions with a team of special prosecutors who are involved in the ongoing investigation into whether there was collusion between the Trump campaign and Russia.
Rudy Giuliani told Politico prior to these latest developments that the president has no concerns about Manafort making a deal. This could have something to do with the fact that Trump's lawyers and Manafort's lawyers are communicating regularly and sharing confidential information. 
"From our perspective, we want him to do the right thing for himself," the former New York mayor and U.S. attorney said. "There's no fear that Paul Manafort would cooperate against the president because there's nothing to cooperate about and we long ago evaluated him as an honorable man."

(...)

Asked Wednesday whether a plea deal would close the door on Manafort getting a Trump pardon, Giuliani replied, "No, it doesn't. I can't speak for his exercising discretion on a pardon. But I don't see why it would foreclose it, no."

Giuliani also confirmed that Trump's lawyers and Manafort's have been in regular contact and that they are part of a joint defense agreement that allows confidential information sharing.

"All during the investigation we have an open communication with them," he said. "Defense lawyers talk to each other all the time, where, as long as our clients authorize it, therefore we have a better idea of what's going to happen. That's very common."

Giuliani confirmed he spoke with Manafort's lead defense lawyer Kevin Downing shortly before and after the verdicts were returned in the Virginia trial, but the former mayor wouldn't say what he discusses with the Manafort team. "It'd all be attorney-client privilege, not just from our point of view but from theirs," he said.
The Atlantic's Natasha Bertrand has more on the benefits of the joint defense agreement: 
Former federal prosecutors turned defense attorneys told me that such agreements are indeed common in multi-defendant cases like Special Counsel Robert Mueller's probe, which has embroiled dozens of White House staffers,Trump-campaign advisers, and associates of the president. Essentially, they said, these agreements allow defendants to get their stories straight—and could help Manafort if he's looking for an eventual pardon.

"These types of agreements are very common in mob and street-gang cases," said Elie Honig, a former assistant U.S. attorney who successfully prosecuted more than 100 members and associates of La Cosa Nostra. "I've seen some joint-defense agreements with 20 participants … It enables and facilitates all defendants to get together and say, 'Let's get our ducks in a row.' And, strategically, it enables all the different defendants and targets in a case to get together, work out what they're going to say, and get on the same page so as not to implicate each other."

(...)

The recently revealed agreement "is an indication by both Trump and Manafort that their interests are aligned," explained the former federal prosecutor Jeffrey Cramer. It may also give Manafort "another way to demonstrate his loyalty to Team Trump," said Patrick Cotter, a former federal prosecutor who was part of the team that convicted the Gambino crime boss John Gotti. It "suggests that Manafort may be signaling to the Trump team that he wants to still be thought of as one of them, and so is willing to share the evidence he gets to see as he prepares for his trials."

Trump's and Manafort's lawyers can share as much or as little as they'd like under the agreement, which can be either written or unwritten, lawyers told me. Trump, whose deal with Manafort may make him more privy to evidence in the Russia investigation than was previously known, has repeatedly called for the probe to be shut down and has praised Manafort for refusing to cooperate with Mueller.

(...)

... Thirty-seven witnesses who have been called to testify so far in the Mueller inquiry are part of a joint-defense agreement with the president, which allows them to share details about what they told the special counsel. Michael Cohen, the president's former personal attorney and fixer, also had an agreement with Trump, but he backed out earlier this summer when he decided to cooperate with New York prosecutors.
How Trump and Manafort Are Helping Each Other in the Russia Investigation (The Atlantic)
Giuliani: Trump sees no danger in Manafort plea (Politico)
Tentative deal reached between Manafort and special counsel: Sources (ABC News)