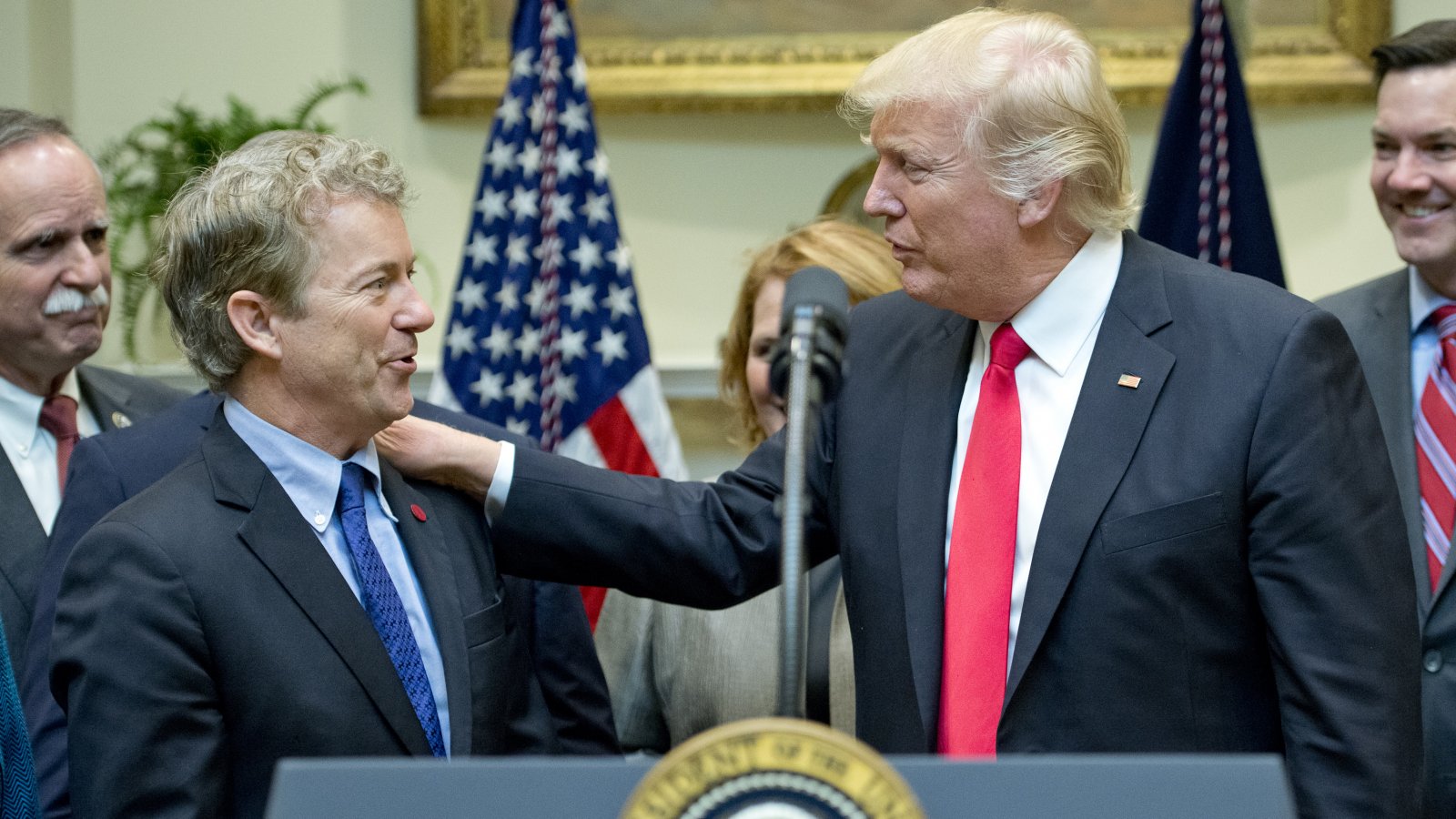 UPDATE 2: The disconnect continues between what the White House is telling reporters and what Senator Paul tweeted:
 
---
UPDATE: Fox News' John Roberts has tweeted what he says is the letter: 

---
Senator Rand Paul (R-KY) is in Russia this week and has delivered a letter from President Trump to Vladimir Putin. According to the U.S. embassy in Moscow, Senator Paul is on a private trip and not official government business. 
Paul said Wednesday he was "honored" to deliver the missive ...

The White House said after Paul's declaration that it was Paul who had requested the letter - and that Trump mentioned issues that Paul has raised.

"At Senator Paul's request, President Trump provided a letter of introduction," deputy press secretary Hogan Gidley said, adding that Trump in the letter "mentioned topics of interest that Senator Paul wanted to discuss with President Putin." 
"The letter emphasized the importance of further engagement in various areas including countering terrorism, enhancing legislative dialogue and resuming cultural exchanges," Paul, a Kentucky Republican, wrote, though he didn't provide any additional details.

In a follow-up statement, Paul's office said that the senator delivered the letter to representatives of Putin since the Russian leader himself was not in Moscow during Paul's visit.

Paul's trip during the Senate's recess this week also included a meeting with former Soviet Union President Mikhail Gorbachev. Rand said he secured an agreement for members of the Russian Federation to visit Washington at his invitation, which would be their first official D.C. trip in nearly three years.
TASS:
"Yes, indeed the letter was received through diplomatic channels. We expect that the president's administration will receive it shortly," [Kremlin Spokesman Dmitry] Peskov said.
Texas Republican Sen. Don Huffines, who chaired Paul's 2016 presidential campaign in Texas, was along on the trip, financed by the Cato Institute, a Washington, D.C.-based libertarian think tank.

Huffines said via Twitter that he was "pressing Russian officials on election integrity & relaying my constituents' concerns. My message to the Russians: 'Don't mess with Texas elections!' "

Paul was an enthusiastic supporter of Trump's decision to meet with Putin in the first place, writing that "dialogue is especially important when hundreds of millions of lives are at stake, as is the case in relations between the United States and nuclear-armed Russia."
Sen. Rand Paul says he delivered letter from Trump to Putin (NBC News)
Rand Paul delivers letter from Trump to Putin in Russia (McClatchy DC)
Kremlin confirms Moscow received Donald Trump's letter (TASS)