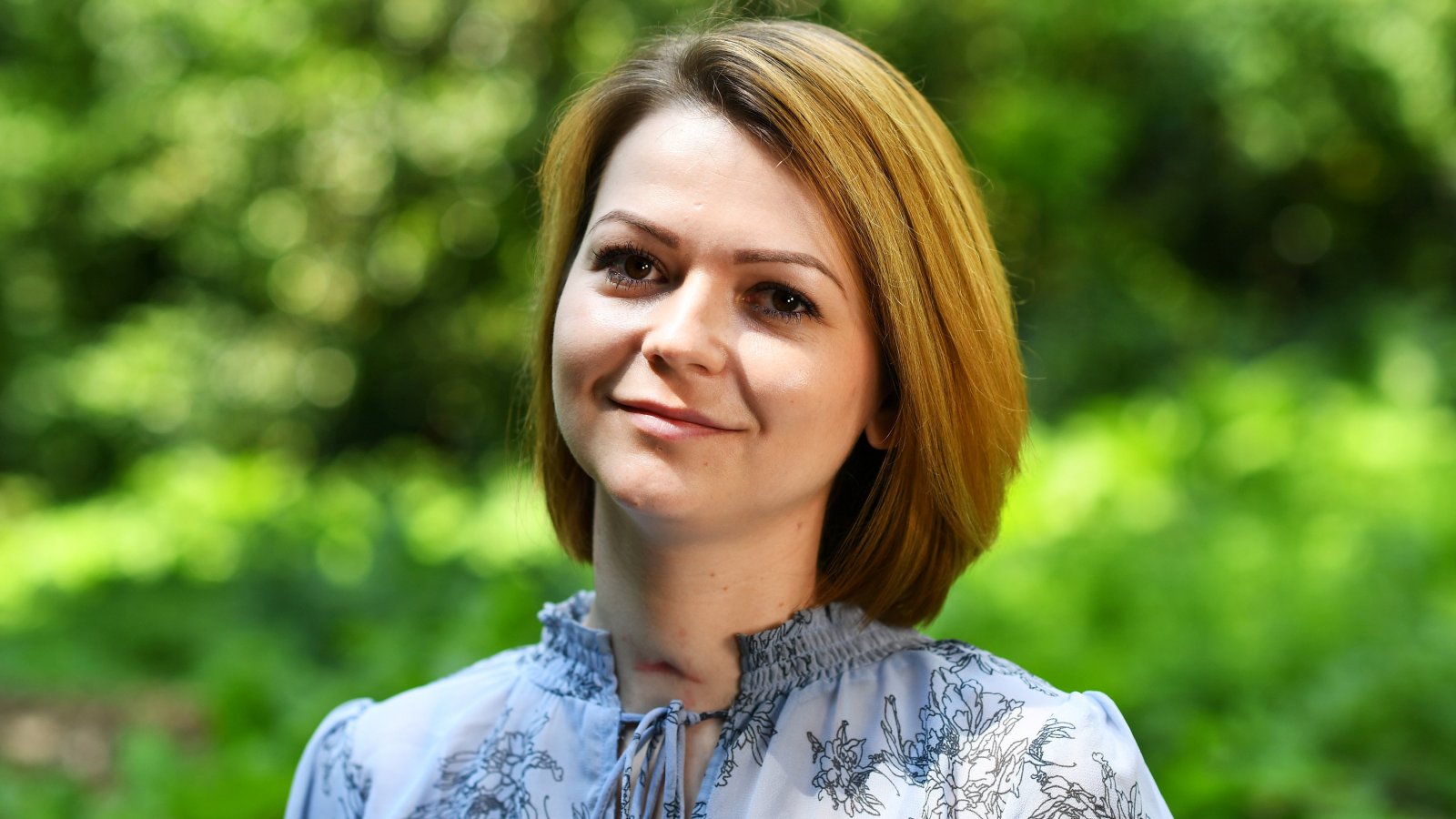 British officials believe "current or former agents" of the G.R.U., the Russian military intelligence agency whose operatives Special Counsel Robert Mueller indicted Friday for hacking during the 2016 election, could be responsible for the March 4th nerve agent poisoning of former spy Sergei Skripal and his daughter Yulia. 
British officials are now closing in on identifying the individuals they believe carried out the operation ... At the same time, investigators have not ruled out the possibility that another Russian intelligence agency, or a privatized spinoff, could be responsible.

(...)

The agency has been linked to Russia's hybrid war in Ukraine, as well as the annexation of Crimea in 2014. It has been involved in the seizing of Syrian cities on behalf of President Bashar al-Assad. In more peaceful regions, the G.R.U. is accused of creating political turmoil, mobilizing Slavic nationalists in Montenegro and funding protests to try to prevent Macedonia's recent name change.

The poisoning of Mr. Skripal and his daughter with a military grade nerve agent is a different type of operation, one that falls into the tradition of Russian and Soviet intelligence practices toward traitors. Mr. Skripal served in the G.R.U. for about 15 years but also worked as an informant for MI6, Britain's foreign intelligence service — a rare betrayal among G.R.U. officers, and one that most likely required laborious effort to mitigate damage to the agency's networks.
The Kremlin continues to deny it was behind the poisoning, but experts expect mounting evidence to prove otherwise. 
On Sunday, Dmitri S. Peskov, a spokesman for Mr. Putin, dismissed the involvement of the G.R.U. "Russia is in no way involved in this episode," he said. "We consider this whole thing a major provocation."

(...)

"They have a pretty good sense of when these people traveled, they're going to be doing the full thing of checking the face of everyone on the plane, given that this is the land of CCTV," [Mark] Galeotti [an expert on Russian intelligence services at the Institute of International Relations Prague] said, referring to Britain. "At the very least, they have grainy photographs from CCTV of the people they assume were involved."

He added that the conclusions of the inquiry would have little impact on the military intelligence service.

"From the G.R.U. point of view, what really matters is the opinion of one man," he said, "and he already knows what they did or didn't do."

(...)

... Britain privately [has] presented its case against Russia to other governments, including evidence that G.R.U. cyberspecialists had hacked the email accounts of Mr. Skripal's daughter in 2013. Both Mr. Skripal and his daughter were under surveillance before the attack, and her phone was possibly infected with malware to track her whereabouts, the BBC reported this month.

Mr. Skripal's final post with the G.R.U. was as a high-level personnel administrator, providing him with extensive knowledge of operations and individual agents. He was arrested in Russia in 2004 and later pleaded guilty to espionage, serving six years of a 13-year sentence before he was released in 2010 as part of a spy swap with the United States.

Mr. Skripal was living in Salisbury, England, before the poisoning attack. He and his daughter, who was visiting him from Russia at the time, have since recovered and are living in hiding.

(...)

From the earliest days of the Skripal investigation, the G.R.U. was a suspect, in part because harsh punishment for traitors is part of the agency's doctrine.

(...)

In interviews, several former Russian intelligence agents were skeptical that the G.R.U. was behind the attack on the Skripals, in part because of its audacity.

(...)

Irek Murtazin, who worked closely with the G.R.U. and now covers military affairs for Novaya Gazeta, said that the agency's assassinations tended to be unshowy affairs.

"He would have died from a heart attack or a stroke, a car would have run him over or a bum would have beat him up," Mr. Murtazin said. "There wouldn't have been any Novichok."
U.K. Poisoning Inquiry Turns to Russian Agency in Mueller Indictments (NYT)