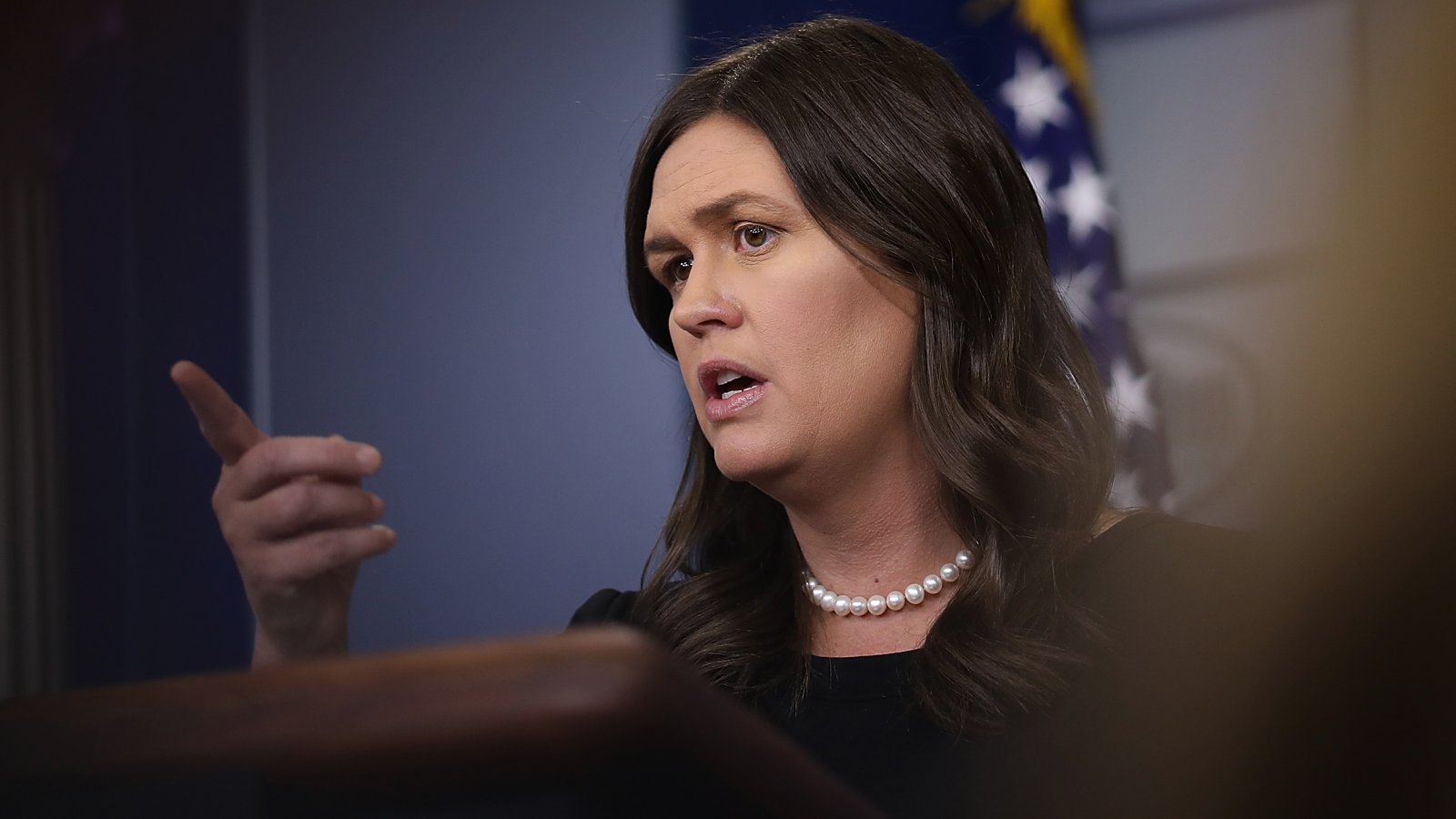 White House Press Secretary Sarah Sanders says the intelligence briefing by the Department of Justice for two members of Congress negotiated Monday at the White House will take place Thursday. 
White House press secretary Sarah Huckabee Sanders says Reps. Devin Nunes and Trey Gowdy as well as FBI Director Christopher Wray, Director of National Intelligence Dan Coats and Ed O'Callaghan of the Justice Department will be attending.

She says no White House staffers — including chief of staff John Kelly — will be present.

Nunes, an ardent Trump supporter and head of the House Intelligence Committee, has been demanding information on an FBI source in the Russia investigation.

Sanders is referring questions about what documents will be reviewed to the DOJ.
Sanders also said no Democrats are invited to the briefing because it is not happening at their request.
In previous DOJ briefings given to Nunes related to his requests for information on the Russia probe, the department has also given an identical but separate briefing to ranking member Adam Schiff (D-Calif.).

(...)

"To my knowledge, the Democrats have not requested that information so I would refer you back to them on why they would consider themselves randomly inited to see something they've never asked to," she said. 

Senate Minority Leader Charles Schumer (D-N.Y.) said Monday that Democrats should be invited. 

Schumer called the meeting "highly irregular and inappropriate" but said if it does occur, then "it must be bipartisan in order to serve as a check on the disturbing tendency of the president's allies to distort facts and undermine the investigation and the people conducting it."
Following Sanders' announcement Tuesday, Schumer weighed in again.

Rep. Adam Schiff (D-CA) tweeted his reaction Tuesday evening. 

The Latest: FBI briefing on Russia probe set for Thursday (AP)