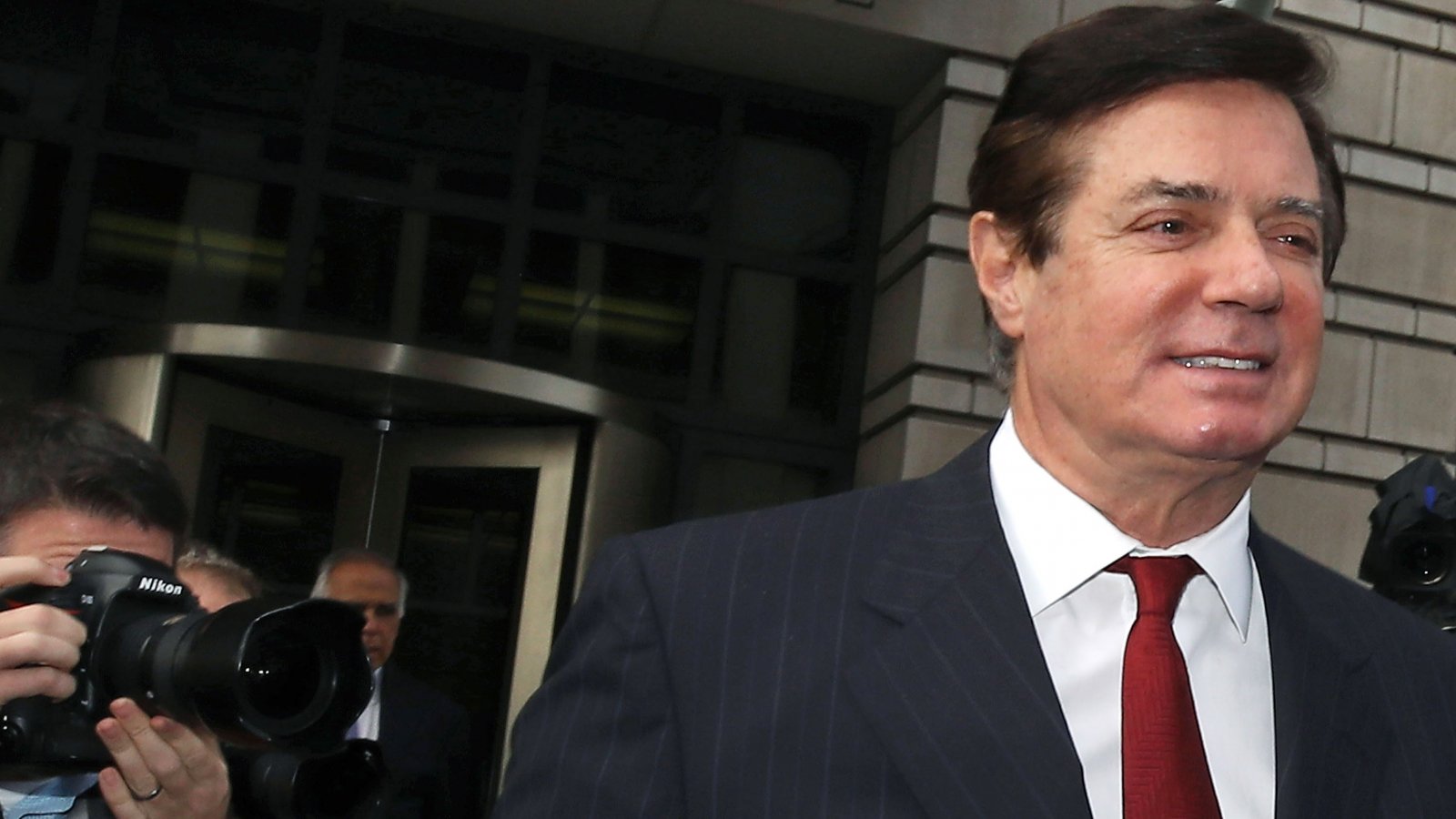 U.S. District Court Judge Amy Berman Jackson has rejected Paul Manafort's bid to have Special Counsel Robert Mueller's case against him dismissed on the grounds the special counsel was operating under too broad a mandate when he issued an indictment for "money laundering and failing to register as a foreign agent for a Ukrainian political party."
"The indictment falls squarely within that portion of the authority granted to the Special Counsel that Manafort finds unobjectionable: the order to investigate 'any links and/or coordination between the Russian government and individuals associated with the campaign,'" Jackson wrote.

"Manafort was, at one time, not merely 'associated with,' but the chairman of, the Presidential campaign, and his work on behalf of the Russia-backed Ukrainian political party and connections to other Russian figures are matters of public record," the judge added. "It was logical and appropriate for investigators tasked with the investigation of 'any links' between the Russian government and individuals associated with the campaign to direct their attention to him."
Manafort's legal team alleged Deputy Attorney General Rod Rosenstein overstepped when he granted Mueller the leeway to pursue "any matters that arose or may arise directly from the investigation," an assertion the judge also dismissed. 
First, she said, the subjects that Manafort was indicted for in federal court in Washington were part of Mueller's basic focus, not some expansion of it. Second, she said, outsiders don't have the authority to enforce the special counsel regulations, because they're internal Justice Department policies. And third, she found that Rosenstein has validated the indictment through continuing consultation with and supervision of Mueller.
Manafort has a similar bid for dismissal pending on his case in Virginia where he has been charged with "bank fraud, tax evasion and failing to report foreign bank accounts." The judge there, T.S. Ellis III, openly has questioned the government's authority to prosecute Manafort on charges not explicitly tied to Russia. 
Manafort could still lose his motion if Ellis agrees with Jackson that the special counsel regulations can't be enforced by defendants or finds that Rosenstein approved an expansion of Mueller's authority for the bank and tax fraud charges. Even if the judge does find a violation, it's possible he won't dismiss the case but will simply reassign it to federal prosecutors in Virginia.

(...)

Ellis has not yet issued a ruling on Manafort's motion, but the judge set a deadline of this Friday for Mueller's office to file with the court an August 2017 memo laying out the designated scope of the special counsel's investigation.
Federal judge rejects Manafort's bid to dismiss Mueller indictment (Politico)