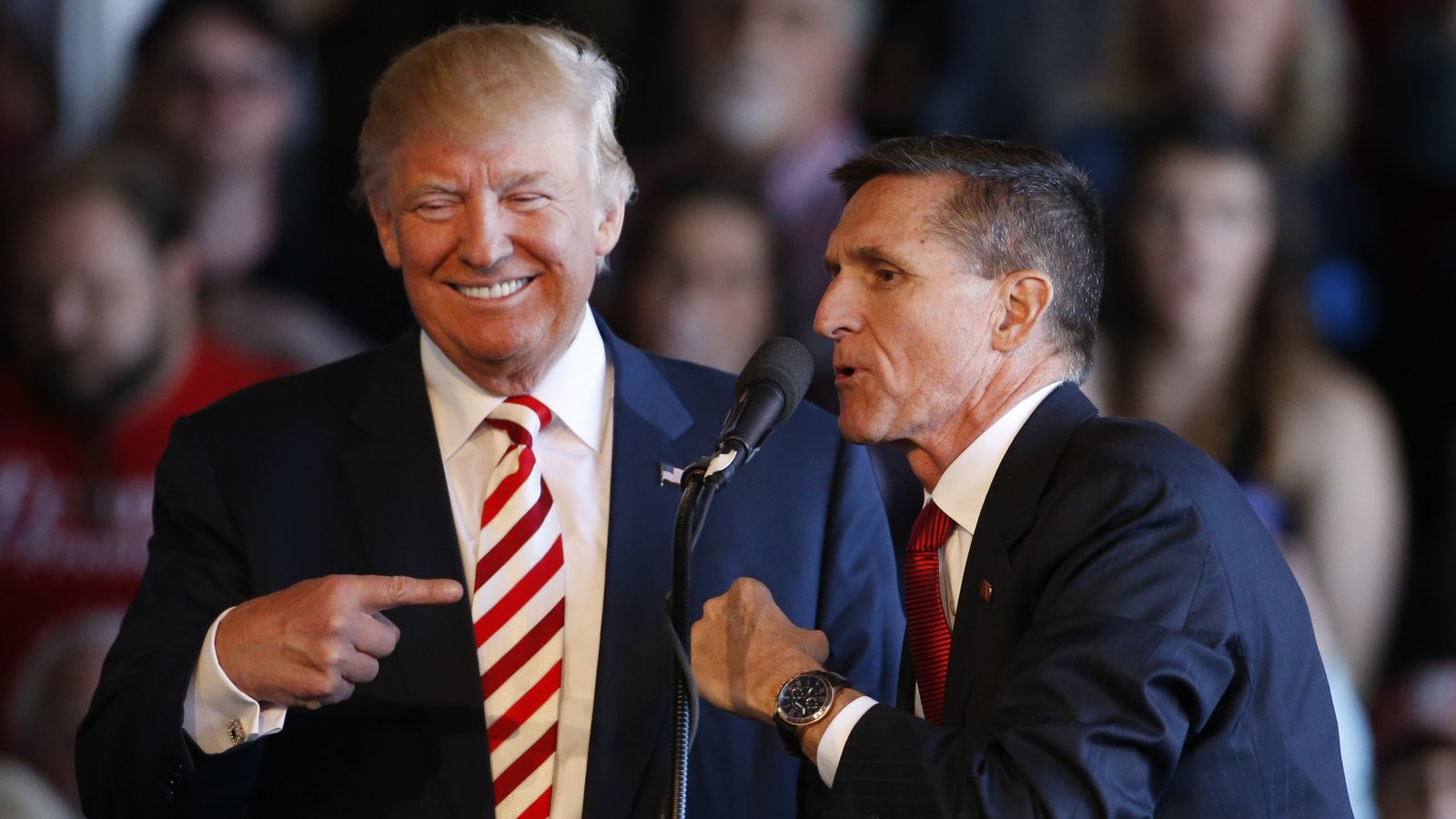 Michael Flynn's legal team won't be sharing information about Special Counsel Robert Mueller's investigation with President Trump's lawyers anymore, a possible indication Flynn may be trying to cut a deal. 
The notification alone does not prove that Mr. Flynn is cooperating with Mr. Mueller. Some lawyers withdraw from information-sharing arrangements as soon as they begin negotiating with prosecutors. And such negotiations sometimes fall apart.

Still, the notification led Mr. Trump's lawyers to believe that Mr. Flynn — who, along with his son, is seen as having significant criminal exposure — has, at the least, begun discussions with Mr. Mueller about cooperating.
Sources familiar with the discussions between Flynn's legal team and the president's attorneys tell ABC News there was never a formal, signed joint defense agreement between Flynn's defense counsel and other targets of the Mueller probe.

However, the teams have at times engaged in privileged discussions.
Former national security advisor Michael Flynn reportedly told friends he and President Trump stayed in touch for months after Flynn was forced to resign in February after just 24 days on the job. In April, Flynn said the president told him to "stay strong."
"I just got a message from the president to stay strong," Flynn said after the meal was over, according to two sources who are close to Flynn and are familiar with the conversation, which took place on April 25.
The sources who spoke to Yahoo News say Flynn did not indicate how Trump had sent the message —whether it was a written note, a text message, a phone call or some other method.
Former U.S. attorney Preet Bharara, whom Trump forced out in March, offered his take on Flynn's latest legal move via Twitter:
If you're dead to rights, flipping on others and cooperating with the prosecution is the only sane and rational move. Also, prosecutors accept cooperation only if you can provide "substantial assistance." Higher up in the food chain. Stay tuned... https://t.co/ZtAxKGx8Wi

— Preet Bharara (@PreetBharara) November 24, 2017
As investigators circled Flynn, he got a message from Trump: Stay strong (Yahoo News)
A Split From Trump Indicates That Flynn Is Moving to Cooperate With Mueller (NYT)
Flynn legal team no longer discussing special counsel Russia probe with Trump lawyers (ABC News)
Preet Bharara: Helping Mueller probe might be only 'sane' move for Flynn (The Hill)