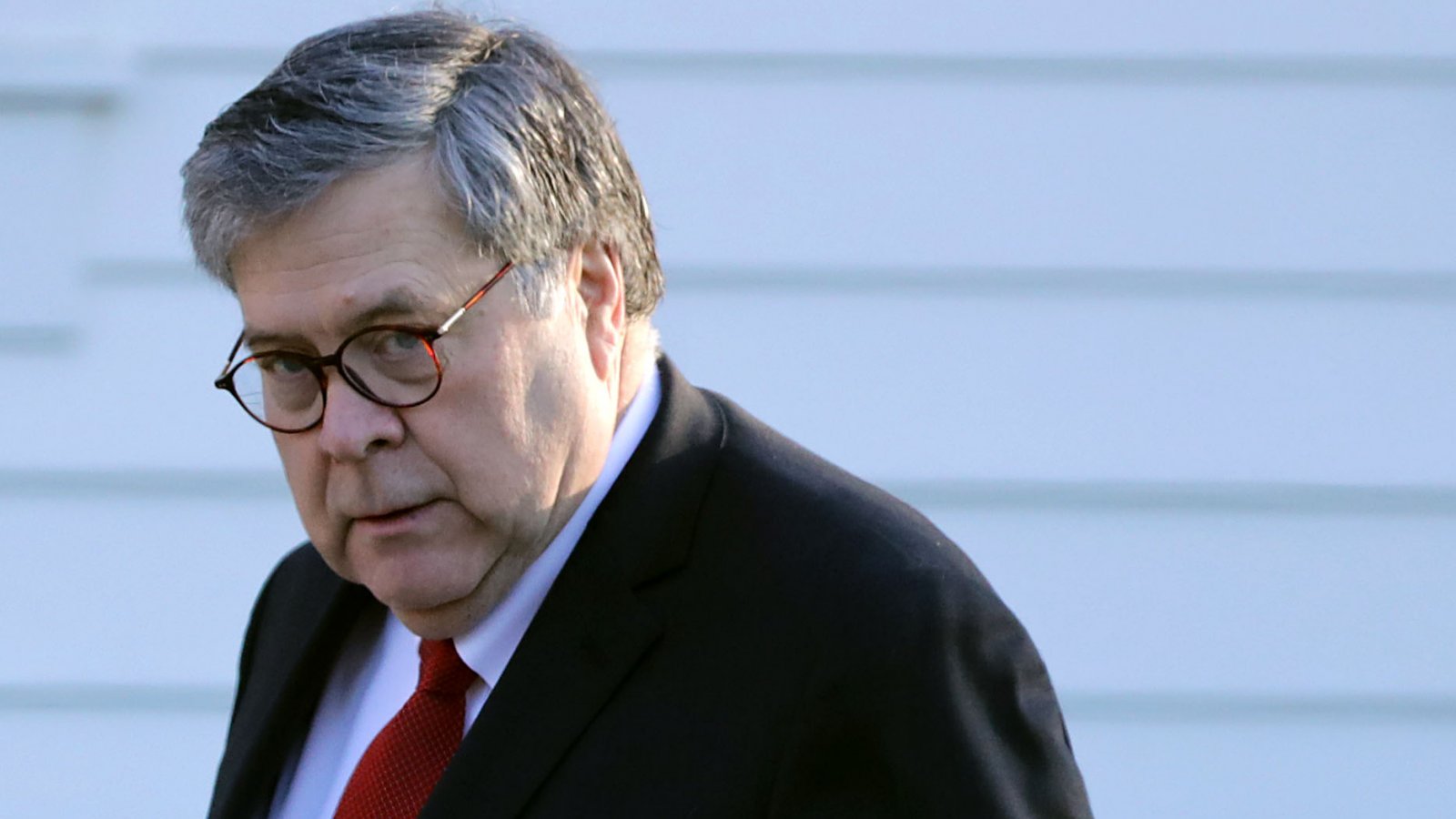 Attorney General William Barr had dinner with Senate Judiciary Committee Chairman Lindsey Graham (R-SC) Tuesday night and spoke with House Judiciary Committee Chairman Jerrold Nadler (D-NY) by phone on Wednesday.
Graham seems in no rush to push Barr to release Special Counsel Robert Mueller's full report to Congress while Nadler insists the House's demand Barr hands over Mueller's findings by April 2nd holds firm. 
... Graham told The Associated Press on Wednesday that he had dinner the previous evening with Barr, who said he is willing to testify before Graham's committee after he sends the report to Congress. Justice Department officials said Tuesday that more information could be released in "weeks, not months."

(...)

Graham said the attorney general is going through the report to take out grand jury material and classified information, neither of which can be publicly disclosed under the law.

Barr wants to make sure nothing is released that could compromise national security or intelligence sources and methods, Graham said. He said Barr also told him he wants to check with prosecutors who have cases associated with Mueller's Russia investigation. Mueller had referred cases to other federal courts as part of his probe.

Graham later told CNN he had spoken to President Donald Trump about the Mueller report, who said "just release it." Graham said Trump was unlikely to claim executive privilege on any of the material.
"I am very concerned that it is apparent that the Department [of Justice] will not meet the April 2 deadline that we set and I'm very disturbed by that," Rep. Jerrold Nadler (D-N.Y.) told reporters Wednesday evening.

"I asked him when we would see it and he couldn't get specific. He said weeks, not months as we've heard before," Nadler added.
Nadler declined to say whether he intended to subpoena the Justice Department for the report, but said that he considered April 2 a "hard deadline" and that "we mean it."

Nadler, who described his exchange with Barr in a 10-minute phone call Wednesday afternoon, said the attorney general revealed to him the length of Mueller's report — which Nadler described as "very substantial." But Nadler declined to disclose its length, saying he wasn't explicitly authorized to disclose it. Pressed on whether he considered "very substantial" to be fewer than 1,000 pages, Nadler said, "I would think so."

(...)

Nadler also said that Barr intended to testify to the House Judiciary Committee "reasonably soon" and that the committee might want Mueller to testify after that.

"That's a decision we'll have to make when we know more," he said.

Nadler also noted that he didn't discuss with Barr whether Mueller's report includes a counterintelligence component.
"It is unacceptable if the Congress and the people don't see the full report and he wouldn't commit to that. And we are not happy about that, to put it mildly," Nadler said.
While Nadler refused to divulge the length of Mueller's report and, allegedly, no one has seen it, The Daily Beast noticed Fox analyst Judge Napolitano repeatedly claiming the report has 700 pages. 
"We saw on Sunday a four-page summary of a 700-page report," the Fox analyst said. "The 700-page report is a summary of two million pages of documents, of raw evidence."

He continued: "In the 700-page summary of the two million pages of raw evidence, there is undoubtedly some evidence of a conspiracy and some evidence of obstruction of justice, just not enough evidence—I'm thinking the way I believe Congressman Schiff is thinking—according to Attorney General Barr, not enough evidence to prove it beyond a reasonable doubt, which is the standard."
Nadler: AG may miss April 2 deadline, called Mueller report 'substantial' (The Hill)
Congress could get Mueller report in April, Graham says (AP)
Nadler 'disturbed' that Barr won't commit to providing full Mueller report (Politico)
Fox's Judge Napolitano: 'There Is Something There' on Conspiracy in Mueller Report (Daily Beast)