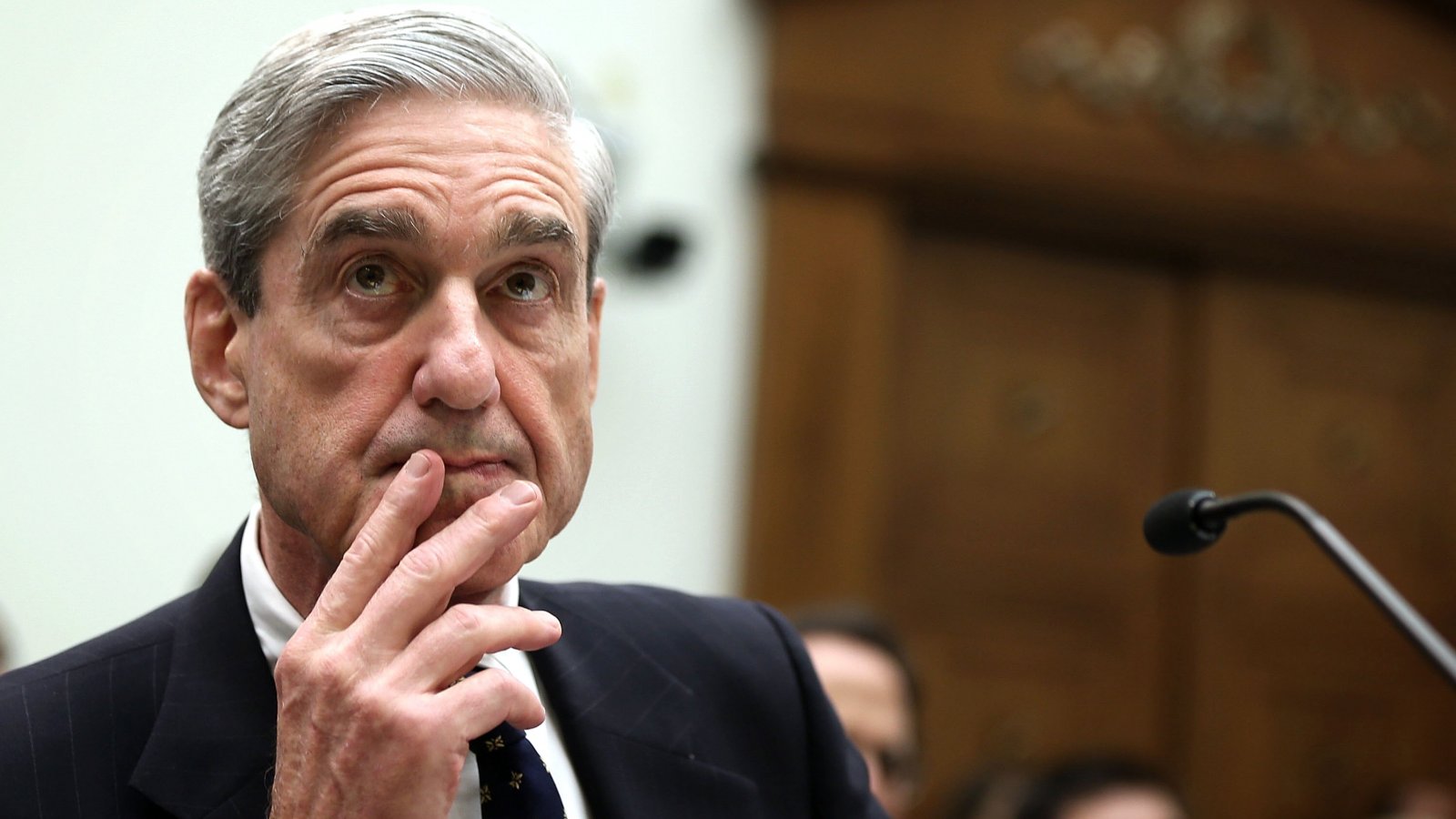 No one really knows what to expect when Special Counsel Robert Mueller finally submits his Russia investigation report to Attorney General William Barr, but several news outlets are anticipating Mueller could be done as soon as Friday.
CNN:
[L]ike everybody else in Washington, the White House is in wait-and-see mode. White House officials are aware of the speculation that Mueller could file his report at any moment and are prepared for that possibility, but they have no special insight or inside information about when that will happen.

"We're tea leaf reading like everyone else," one White House official said.

In the meantime, the White House's special counsel Emmet Flood and his team charged with responding to Mueller's inquiries have prepared possible responses from the White House to whatever becomes public.
Procedurally, we know a bit about what could happen, but what exactly takes place depends considerably on what the report says and how much of it reaches Congress and/or the public. 
Politico has a guide out today answering a few common questions, such as the following: 
Who's going to make the announcement?

William Barr, the new Trump-appointed attorney general who took office in mid-February, is Mueller's ultimate supervisor and is expected to have the responsibility of announcing the Russia probe is finished.

What exactly will Barr announce?

The attorney general is expected to simply state that the probe is done and Mueller has given him a report detailing the investigation. But don't expect him to say anything about that report — yet.

Instead, he'll likely say that DOJ is now working on a summary of that report and perhaps will give an indication of when that summary might be done ... 

(...)

Does the White House get to see it?

It seems likely that the White House will have a chance to review whatever summary Barr proposes sending to Congress.

If so, the White House lawyers will likely scour the document for information they believe should be withheld due to executive privilege, a right that presidents have long claimed to try and withhold certain information from the public. The president's personal attorneys, including Rudy Giuliani, have also said they want to see the document to offer a chance to make corrections or include other information.

Trump himself would likely be entitled to see whatever is sent to the White House, but there are questions about whether it would be proper for his personal attorneys to get a copy before it is publicly released. Another factor to consider: as the proposed report is circulated more widely, the chances of a leak increase ... 
Read more: Your guide to the end of the Mueller probe (Politico)