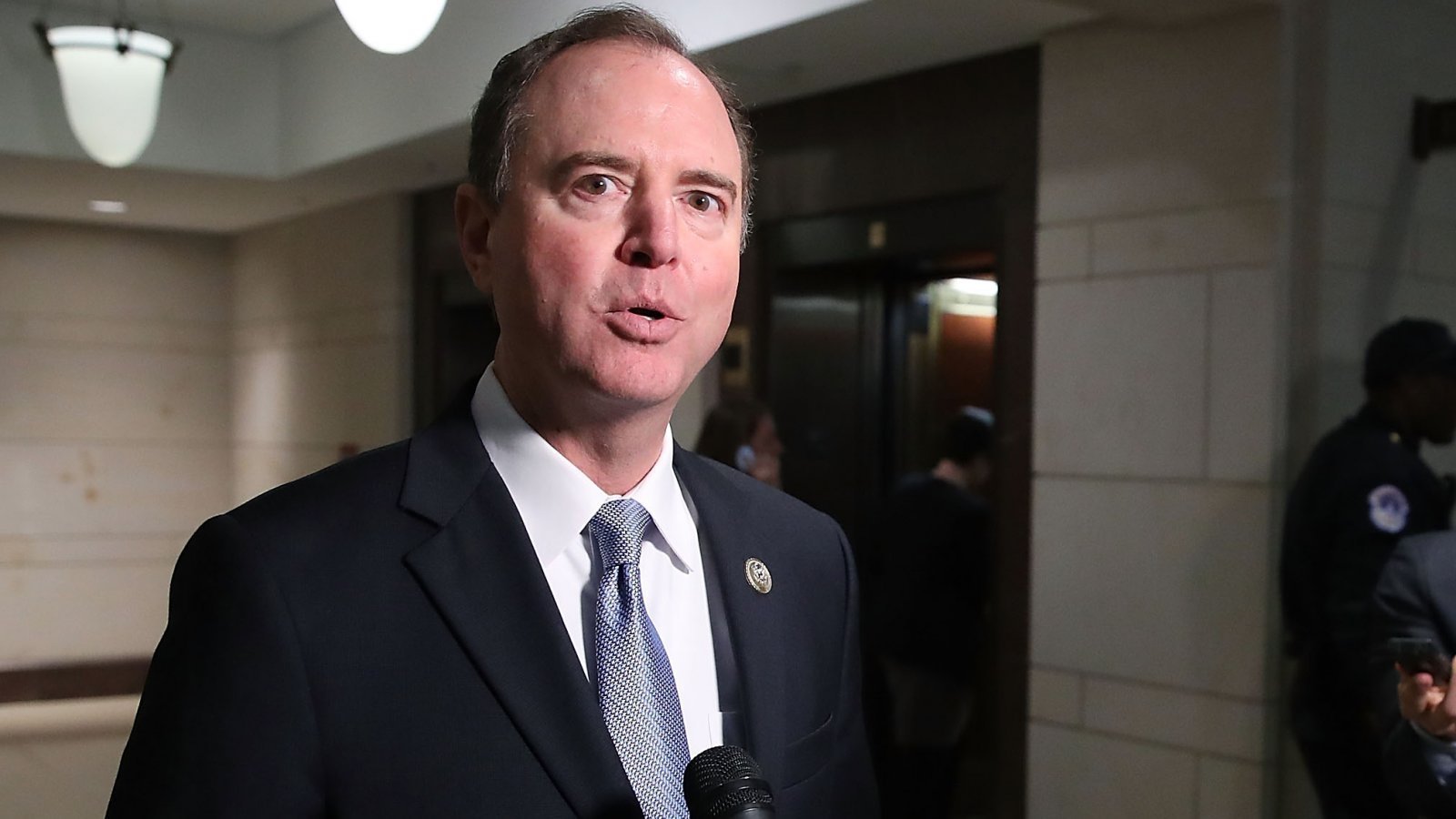 While still interested in Russian election interference and possible Trump campaign collusion, House Intelligence Committee Chairman Adam Schiff (D-CA) is shifting his investigation to focus more on whether President Trump currently is under the influence of a foreign government. 
"It's more important to know what Trump is NOW than to know what he did in 2016," said Martin Lederman, professor at the Georgetown University Law Center and former deputy assistant attorney general in the Department of Justice's Office of Legal Counsel during the Obama administration. "It's more important to know whether he has been compromised as president than whether his conduct during the campaign constituted a crime."

(...)

[I]n an interview with NBC News, House Intelligence Committee Chairman Adam Schiff said he is steering his investigation in a new direction to focus on it — and he will demand any relevant evidence compiled by the FBI or Mueller's team.

The California Democrat also expressed concern that Mueller hasn't fully investigated Trump's possible financial history with Russia.

"From what we can see either publicly or otherwise, it's very much an open question whether this is something the special counsel has looked at," Schiff told NBC News.

Schiff said the public testimony from former Trump lawyer Michael Cohen that in 2016 Trump stood to earn hundreds of millions of dollars from a secret Moscow real estate project is a staggering conflict of interest that must be fully explored.

"I certainly agree that the counterintelligence investigation may be more important than the criminal investigation because it goes to a present threat to our national security — whether the president and anybody around him are compromised by a foreign power," Schiff said. "That's not necessarily an issue that can be covered in indictments."

(...)

Trump has criticized Schiff's approach, saying in a Feb. 7 tweet, "So now Congressman Adam Schiff announces, after having found zero Russian Collusion, that he is going to be looking at every aspect of my life, both financial and personal, even though there is no reason to be doing so. Never happened before! Unlimited Presidential Harassment."

But the question of Trump's motives regarding Russia has always been front and center for the FBI, as former Acting Director Andrew McCabe made clear in a recent round of media appearances. Neither Trump nor any of his supporters has been able to quell questions about the president's embrace of Russian President Vladimir Putin, including Trump's seeming unwillingness to criticize the Russian autocrat.

(...)

"What Americans should be concerned about is whether the president's Russia policy is not dictated by our national interest but is dictated by his desire to make hundreds of millions of dollars off a tower in Moscow," Schiff said.

(...)

Schiff noted that the New York Times reported that Trump demanded that Mueller be fired in December 2017 after news reports suggested the special counsel had sent a subpoena to Deutsche Bank. After Trump's lawyers were assured by Mueller's office that the reports were not accurate, the president backed down, according to the Times. The president has called reports he sought to fire Mueller "fake news."

But if Mueller hasn't looked at Trump's relationship the German bank, Schiff said, "they have not done a diligent investigation of money laundering."

He added: "If the president has been successful in chilling the DOJ from looking at his finances, then the Congress needs to do it… Any way in which this president or those around him might be compromised by a foreign hostile power is front and center in our probe."

(...)

Schiff said he is particularly concerned about the Trump Tower Moscow project, the real estate development Cohen was pitching to the Kremlin while Trump was running for president.

He noted that when it first emerged that Cohen had emailed Putin's office seeking help, Putin's spokesman, Dmitri Pescov, said he never answered the email. But it later emerged in court documents that an assistant to Pescov did respond, emailing Cohen and asking him to call, which he did.

"So here we had the Kremlin facilitating a cover up by the president of the United States," Schiff said. "This needs to be exposed."
Schiff: Real question is if Trump is under the influence of a foreign power (NBC News)