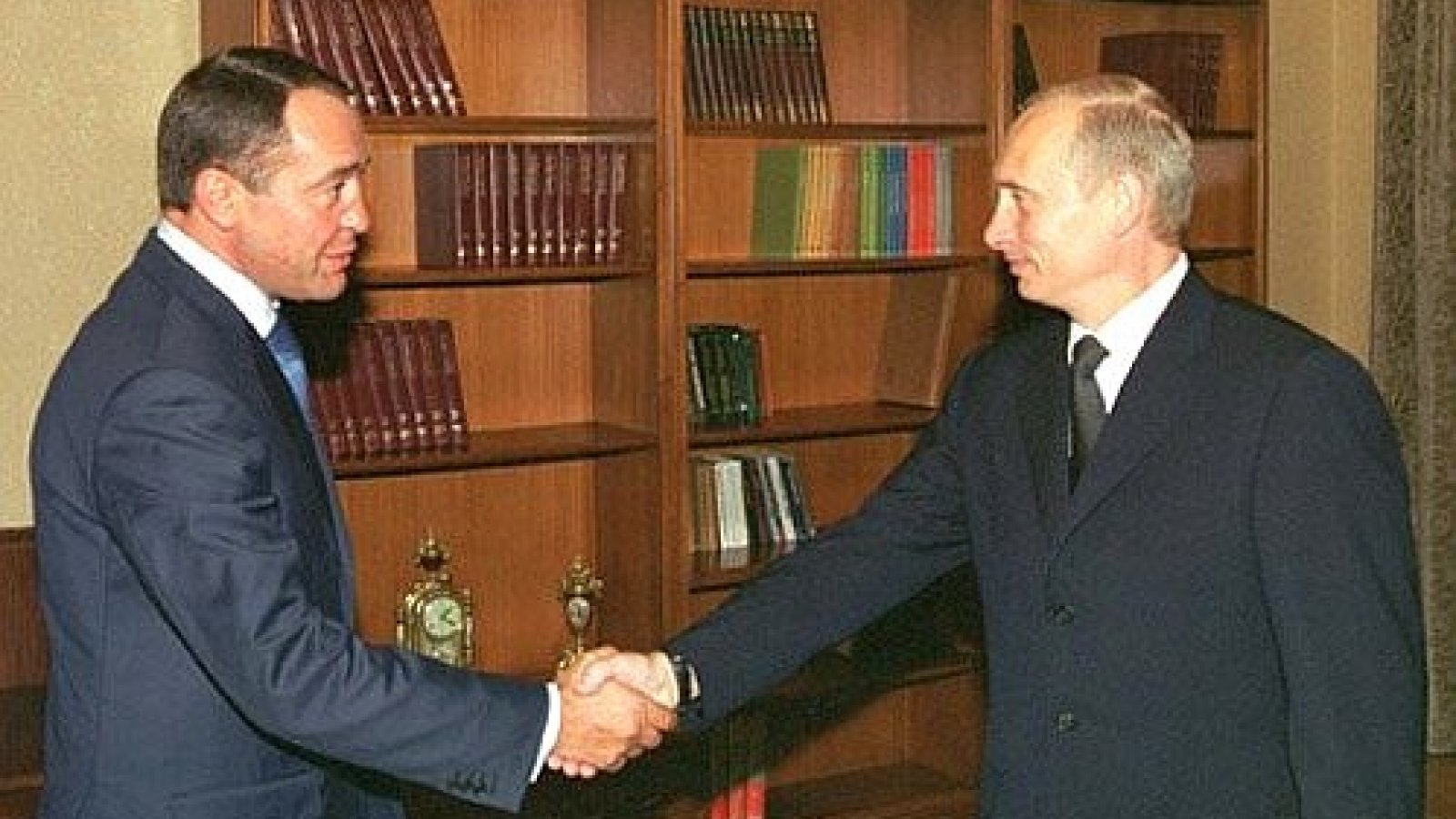 Mikhail Lesin's 2015 death always has been steeped in suspicion. 
Vladimir Putin's former media czar and founder of Russia Today was found dead in his DC hotel room on November 5. 2015, allegedly having suffered from a series of drunken falls. 
However, Lesin reportedly was scheduled to meet with Justice Department officials the next day, and key surveillance footage of the hours surrounding Lesin's death conveniently has been too damaged to view. 
Now, Radio Free Europe/Radio Liberty reports exclusively that the medical examiner's report shows Lesin broke a bone in his neck 'at or near the time' he died. 
The finding does not provide clear-cut evidence of foul play in Lesin's death; another statement in the documents suggests the bone could have been damaged "after death" -- possibly during the autopsy.

That detail, however, and others contained in the 149-page file released exclusively to RFE/RL offer the most precise scientific description to date about Lesin's death, which officials ruled accidental and said was caused by blunt-force injuries amid excessive alcohol consumption.

(...) 

According to a 2015 article published by the National Institute for Health, "fractures of hyoid bone resulting from trauma other than strangulation are very rare; hyoid bone fracture associated with panfacial trauma are even rarer."

(...)

One person who had direct access to the hotel room where Lesin was found told RFE/RL in 2016 that it was physically impossible for him to have died alone in the room. Photographs released by police showed bottles of beer and liquor, stacks of dollar bills, and crumpled clothing on the floor. Associates of Lesin have argued that the Dupont Circle Hotel did not match his known tastes for expensive goods and lodging.

(...)

In the newly released files, one document dated November 5, 2015, shows a forensic investigator with the Office of the Chief Medical Examiner who wrote that a detective had called and said a "friend" of Lesin had called him and "inquired about the decedent's location."

"Caller advised the decedent was last known alive Tuesday [November 3, 2015] in the afternoon leaving the Four Seasons hotel," the forensic investigator wrote.

(...)

One person in contact with federal law enforcement officials told RFE/RL that Lesin had been in contact with the Justice Department in the months leading up to his death. In March 2018, the website BuzzFeed quoted unnamed sources as saying that former British intelligence officer Christopher Steele had given the FBI a report stating that Lesin was bludgeoned to death by enforcers working for an oligarch close to Putin. The identity of the oligarch was not revealed in the BuzzFeed report.
Exclusive: Washington Autopsy Files Reveal Lesin Sustained Broken Bone In Neck (RFE/RL)