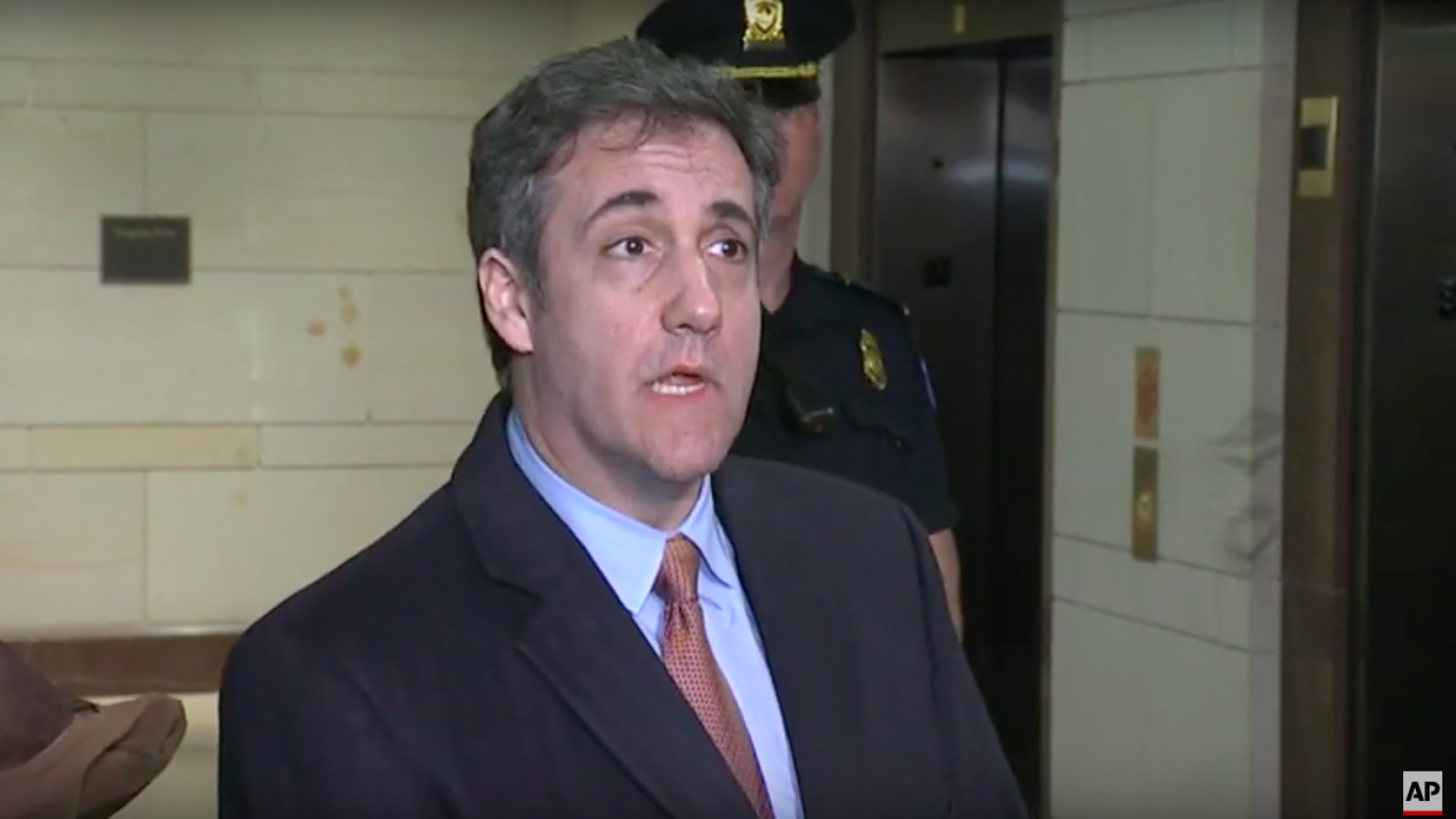 UPDATE: CNN's Senior Congressional Correspondent: 

Statement from Cohen's lawyer via BuzzFeed News:

---
Michael Cohen returned today to Capitol Hill to continue meeting behind closed doors with the House Intelligence Committee, and he reportedly brought with him proof the president's lawyers helped change the false testimony he gave Congress in 2017 about Trump Tower Moscow negotiations. 
CNN:
The documents Cohen provided are intended to further explain his public testimony last week, in which Cohen said that President Donald Trump's then-personal lawyer Jay Sekulow made changes to his statement to the House and Senate Intelligence Committees, and that it was reviewed ahead of time by lawyers like Abbe Lowell, an attorney for Ivanka Trump and Jared Kushner, the President's daughter and son-in-law who are both White House advisers.

It's unclear what Cohen's documents show was specifically changed in the statement ... 

"There were changes made, additions -- Jay Sekulow, for one," Cohen said last week. "There were several changes that were made including how we were going to handle that message, which was -- the message of course being -- the length of time that the Trump Tower Moscow project stayed and remained alive."
At issue is whether Trump or his lawyers knew that Cohen's statement to Congress would be false, and whether the attorneys had any direct role in crafting it. Cohen has said he believed the president wanted him to lie, but he also said Trump never directed him to do so. It's also unclear whether any of the president's lawyers knew the truth about when the Trump Tower negotiations had ended.

Sekulow has flatly denied ever editing any statement about the duration of the project.
Sekulow has denied the allegations made by Cohen, calling them "completely false."
Cohen Shows House Panel Edits to His False Statement to Congress (The Daily Beast)
Cohen gives documents to House panel on Trump attorney alleged changes to 2017 testimony (CNN)
Cohen turns over documents on Moscow project to House panel (AP)