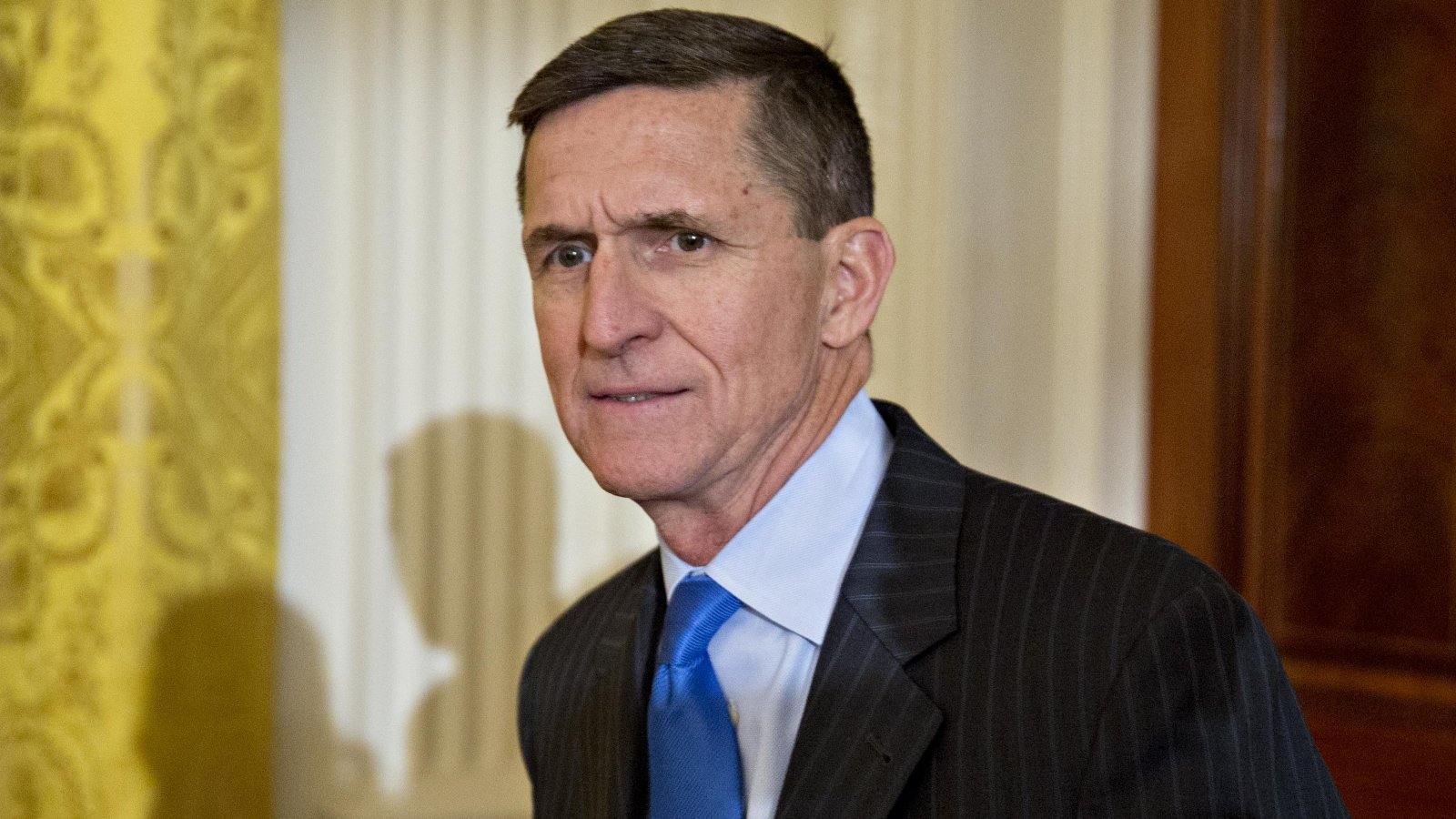 Bijan Kian (aka Bijan Rafiekian), Michael Flynn's business partner and a member of Donald Trump's transition team, will go to trial in July to face charges of conspiracy and acting as an unregistered foreign agent. 
CNN:
The beginning -- and conclusion -- of Kian's trial will have an impact on Flynn, who pleaded guilty in a separate case brought by special counsel Robert Mueller and has been cooperating with investigators ever since. 

(...)

Flynn was set to be sentenced in December for lying to the FBI about his Russian contacts. But in a bid to reduce his punishment, his lawyers abruptly asked for a delay during an emotional hearing so Flynn could continue cooperating with investigators. 

Flynn has helped federal prosecutors build their case against Kian and appears likely to testify at the trial.
Last month, Kian's attorneys asked for and received a trial delay, citing the need for time to review evidence. At the time, they requested a postponement until at least September. The court appears not to have honored that request. 
During a procedural hearing Wednesday in the Kian case, prosecutors said they'll need one week for the upcoming trial. If the current schedule holds, Kian's case could be wrapped up by the end of the summer, clearing the way for Flynn to be sentenced. Flynn wants to avoid jail time but that is ultimately up to the judge, who previously gave a blistering rebuke of Flynn's conduct.

Kian was accused of hiding his pro-Turkey lobbying from the US government. The indictment said he tried to convince US lawmakers to support the extradition of an exiled Turkish cleric who lives in Pennsylvania. This is a top priority for the autocratic government in Ankara, because Turkey's President blames the cleric for the 2016 coup that threatened his grip on power.

(...)

In court filings, Flynn acknowledged committing some of the same lobbying-related crimes that Kian was accused of, but he cut a cooperation deal and avoided prosecution. 

As a result of that cooperation, Flynn was not indicted in the Kian case, And Flynn wasn't mentioned by name in Kian's indictment, though he was repeatedly referred to as "Person A." His now-defunct lobbying firm, the Flynn Intel Group, was called "Company A." Flynn and Kian co-founded the group, which Flynn formed after leaving the Obama administration in 2014.
Michael Flynn's business partner to go on trial in July (CNN)