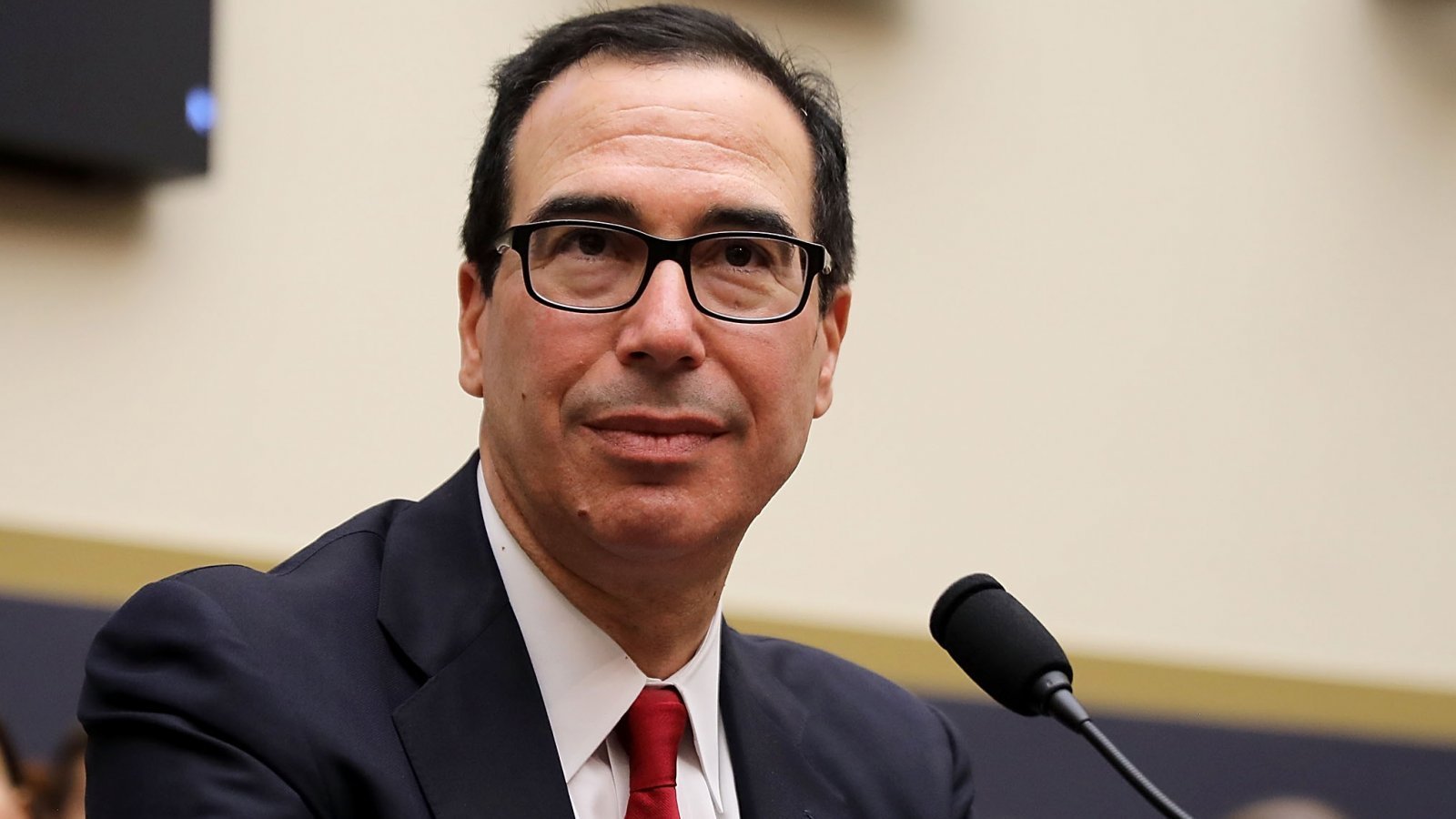 Representative Jackie Speier (D-CA), member of the House Intelligence Committee, sent a letter to Treasury Secretary Steven Mnuchin wanting to know more about a 2017 deal he made with billionaire and Oleg Deripaska business partner Len Blavatnik, who reportedly bought out Mnuchin's shares in RatPac-Dune Entertainment for $25 million. 
In the letter, Speier wrote that she had "serious concerns" about the alleged transaction, adding that it is "especially alarming" given a recent New York Times report saying that Deripaska might have gotten a better deal with Treasury than has been publicly disclosed.

Blavatnik, the letter notes, co-owns Sual Partners with another sanctioned oligarch, Viktor Vekselberg, and Sual "is a major shareholder" of Rusal, one of Deripaska's sanctioned companies. It also notes that Blavatnik formerly served on Rusal's board, and that one of his companies donated $1 million to Trump's inaugural fund.
Mr. Blavatnik, a dual American-British citizen who was born in Soviet-era Ukraine, has not had sanctions placed on him. But Mr. Vekselberg, like Mr. Deripaska, came under sanctions from the Treasury Department last year and also has drawn the interest of the special counsel investigating Russian interference in the 2016 election.

(...)

Based on a confidential Treasury Department document showing that SUAL will own 22.5 percent of Rusal after the restructuring, the rise in Rusal's stock price has increased the value of SUAL Partners' holding in the company by about $800 million.
"Blavatnik had a clear financial interest in the outcome of the Treasury action," Speier wrote.

The letter acknowledges that Mnuchin disclosed the sale of the shares, but argues that Mnuchin's relationship with Blavatnik and involvement in easing sanctions "is clearly a conflict of interest."

The letter asks a series of specific questions about the sale of the RatPac shares, including the date of the transactions, names of purchasers, value of the sales, whether Mnuchin sought ethics advice beforehand, and more. The letter also asks whether Mnuchin has sought ethics guidance related to his involvement in the sanctions issue more broadly. Moreover, the letter asks whether Blavatnik has tried to communicate with Mnuchin directly about the sanctions.

(...)

"The fact that you did not recuse yourself from deliberations surrounding the proposed termination of sanctions on RUSAL and En+ is deeply troubling and a conflict of interest," she wrote.

The letter requests that Mnuchin provide responses within two weeks of receiving it, and argued that Treasury should have delayed lifting the sanctions until lawmakers had time to review the requested information.
Rep. Speier is not alone in expressing her concern.
Other Democrats are also considering taking steps to investigate Mr. Mnuchin's connections to Mr. Blavatnik, including Senator Ron Wyden of Oregon, the top Democrat on the Senate Finance Committee.

(...)

Mr. Wyden is interested in a report that Mr. Mnuchin had "frequented" Mr. Blavatnik's yacht before becoming Treasury secretary, and that Mr. Mnuchin's brother, Alan Mnuchin, a financial adviser, had represented RatPac-Dune in a deal to sell its film library to Warner Bros., which was finalized this year.
At the same time, Senate Mark Warner (D-VA, ranking member of the Senate Intelligence Committee, wrote to Secretary Mnuchin insisting Congress been kept informed as to how Deripaska's companies may or may not be complying with the agreement that got them off the sanctions list. 

Democratic leaders of the House Intelligence, Foreign Affairs, Ways and Means, and Financial Services Committees also released a statement Tuesday expressing their disapproval of Treasury's decision. 
"We are considering additional legislative actions to ensure that Treasury and these companies comply with the agreement in letter and in spirit, and to prevent something like this from happening again in the future. More importantly, we will continue our oversight of Treasury's decision by examining the terms of this deal and its implementation to safeguard against harmful actors like Mr. Deripaska benefitting from the Treasury's delisting decisions. We do not believe termination of the sanctions has relieved Treasury of its obligation to explain fully this deal to Members."  
Steven Mnuchin Draws Claims of Conflict of Interest in Decision on Russian Oligarch (NYT)
House Democrat Targets Steven Mnuchin's Business Dealings In The Russian Sanctions Fight (BuzzFeed News)
DEMOCRATIC COMMITTEE LEADERS RESPOND TO THE TRUMP ADMINISTRATION'S LIFTING OF SANCTIONS ON RUSSIAN BUSINESSES TIED TO OLEG DERIPASKA (press release)
Hollywood and Film Financiers: A Torrid Love Affair Hits a Rocky Road (Hollywood Reporter)