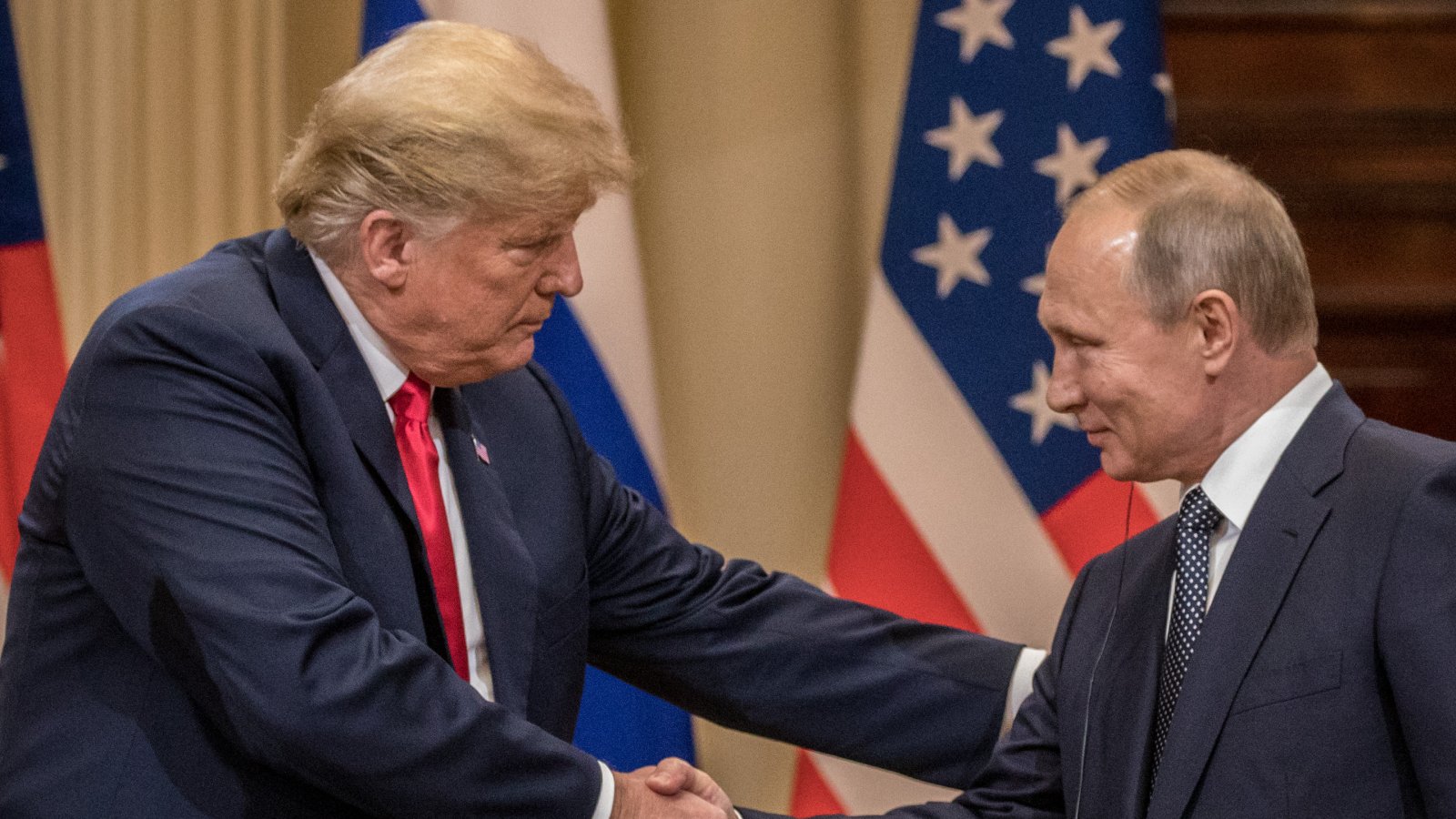 Once again, Russian officials are filling in the blanks when it comes to revealing what kind of interaction President Trump may have had with President Vladimir Putin during the G20 in Argentina. 
Even though Trump canceled their official sit-down summit, the Kremlin says the two men did speak for a short period of time, adding it was Trump who approached Putin. 
RT: 
"Trump approached our president during a gathering and they had a conversation. Our president has already spoken about it," the official said.

He added that Putin explained to Trump Russia's stance on what had happened between Russia and Ukraine in the Kerch Strait, with Trump "hearing out our arguments."

Speaking to journalists on Tuesday, [Russian Presidential Aide Yuri] Ushakov said the plans to organize Putin's visit to Washington next year were discussed by the two presidents, adding that it was up "to the Americans to gather wits and suggest something."
TASS:
"The Russian side is ready for a conversation [with the US] and believes the contact at the high level to be very important, but still we will not persuade the American side and impose ourselves," he noted. "It all depends on the Americans now."

(...)

"It is just necessary to hold this meeting, and that's that," Ushakov said. "It's not working out yet."

The issue concerns a full-fledged summit, the Kremlin official said. "Contacts 'on the move' are very useful, but a serious conversation is needed, and we were ready for this conversation, including in relation to the [G20] summit," he added.
"I would underline that there's no offense taken, just regret," over Trump's refusal to meet Putin in Argentina, Ushakov said. The two sides have "serious disagreements" on issues such as strategic stability that require discussion, and while Russia understands that U.S. officials want to meet, it's unclear when, he said.
Trump approached Putin at G20, conversation lasted 10 to 15 minutes – Moscow (RT)
Kremlin ready for new Putin-Trump meeting, but won't impose itself and persuade Washington (TASS)
Russia Won't `Beg' for Meeting With Trump, Kremlin Aide Says (Moscow Times)