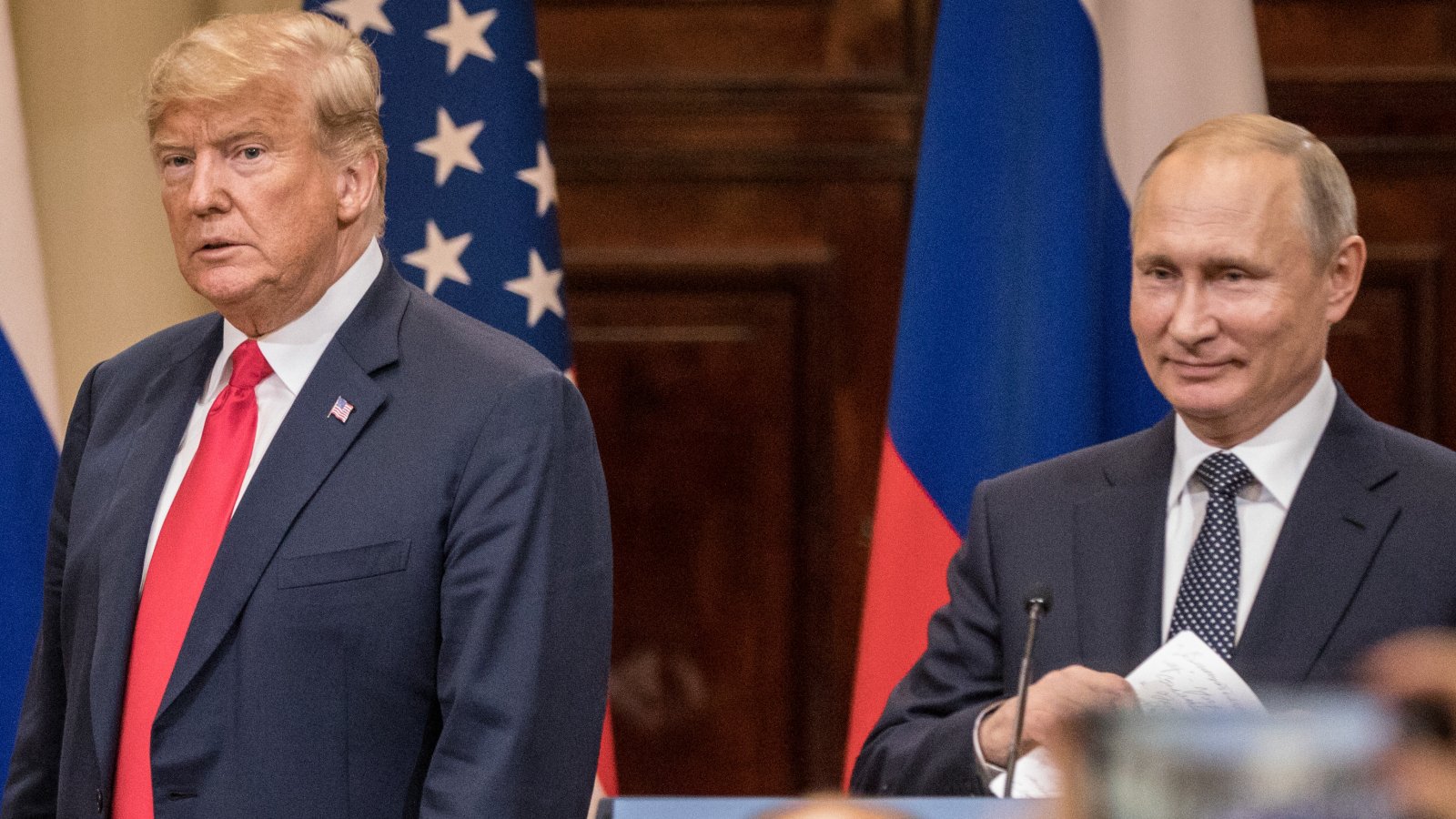 In spite of President Trump saying Monday he probably won't meet with Vladimir Putin this coming weekend and reiterating that stance during his press conference Wednesday, the Kremlin says the two leaders will have a meeting, albeit an abbreviated one, in Paris. 
NYT: 
The on-again, off-again, on-again meeting will come just days after Democrats seized control of the House in midterm elections and vowed to reopen the chamber's investigation into Russia's interference in the 2016 presidential election and any ties with Mr. Trump's campaign. An inquiry on the same subjects by the special counsel, Robert S. Mueller III, continues.

(...)

"The French partners actively brought their concerns to the Russian and U.S. sides and, with these considerations in mind, Washington and Moscow decided against holding a full-scale meeting of the presidents," Yuri Ushakov, Mr. Putin's foreign policy adviser, told reporters in Moscow.

But Mr. Ushakov said Mr. Putin and Mr. Trump will meet during a lunch on Sunday and then have "a more detailed conversation" in Buenos Aires on the sidelines of the Group of 20, or G20, meeting, according to Bloomberg. 
When a reporter asked Trump if Putin called to congratulate him after the midterm election and if the two were planning to meet in Paris, the president avoided the first part of the question. His response to the second part was to say nothing is scheduled, adding, "I'm coming back very quickly ... I don't think we have time set aside for that meeting."
Trump and Putin to Meet Briefly in Paris This Weekend (New York Times)